15 years after his death, promising footballer Kiyan Prince is reimagined as he was destined to be

Long Live the Prince
Kiyan Prince, football prodigy killed aged 15, returns as a virtual professional footballer to raise awareness of knife crime Kiyan Prince, the schoolboy football prodigy who was stabbed and killed aged 15, is being brought back to virtual life on the 15th anniversary of his death in a ground-breaking anti-knife crime campaign.

In a cutting-edge campaign for football, gaming and sponsorship, Kiyan Prince will make headline news when he signs for his former club, Queens Park Rangers. He will be given the squad number '30' to reflect the age he would be today. Kiyan will also be introduced as a playable character in the world's biggest video game, EA SPORTS™ FIFA 21. In addition, Match Attax will issue a Kiyan Prince playing card and major brands, including Adidas, will sponsor him.

The campaign, called "Long Live the Prince", is created by ENGINE Creative on an entirely pro-bono basis. All proceeds raised go directly to Kiyan Prince Foundation, the charity run by Kiyan's father, Dr Mark Prince OBE.
Mark explains:"I want my son to be remembered not for the tragedy of his death but for the triumph of his achievements. Through this campaign, the world finally gets to glimpse Kiyan's incredible potential fulfilled. And hopefully we can inspire other kids to be the best version of themselves too."

To create a virtual likeness of Kiyan as the 30-year-old he would be today, ENGINE Creative partnered with Framestore, Academy award-winning creative studio behind Avengers: End Game and Bladerunner 2049.

With input from the Prince family and help from Professor Hassan Ugail at the University of Bradford, cutting edge aging-projection software was used to create a scientifically accurate image of how Kiyan would look today. This image was then developed by Framestore and renowned photoreal artist Chris Scalf to create the likenesses of the Kiyan seen in the campaign. Framestore brought the likeness to life in film through AI technology, partnering with ELC.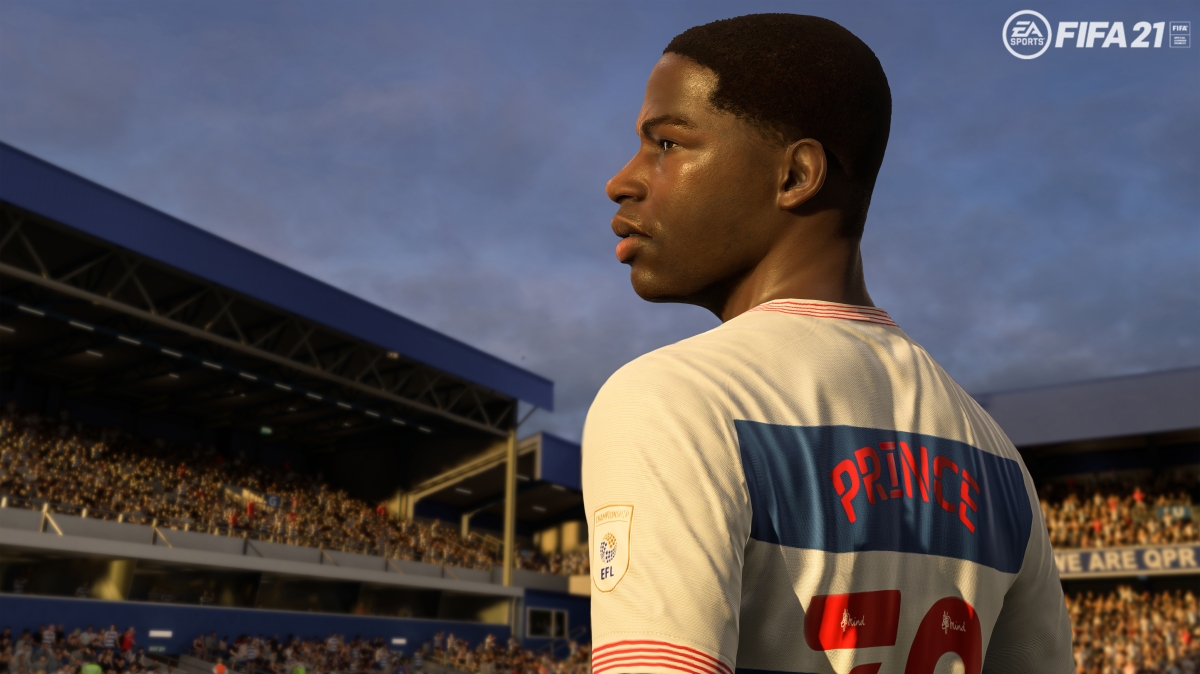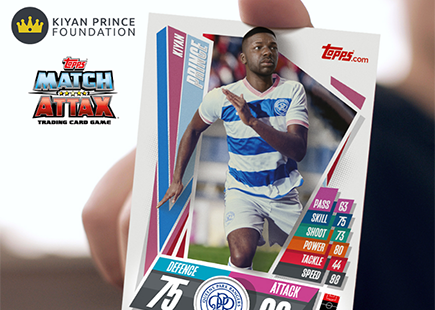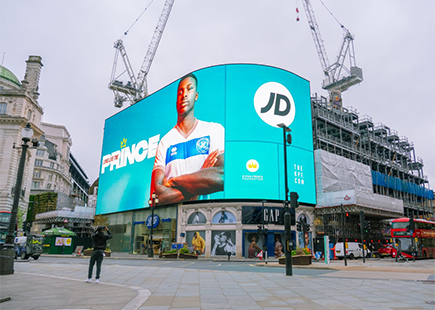 Accurately recreating Kiyan the player was taken just as seriously. Partnering with EA SPORTS, Kiyan has been added to the QPR team roster available in FIFA 21. Fans across the globe can now play as Kiyan in-game. EA SPORTS FIFA developers worked closely with Kiyan's family, friends, former teammates and coaches to integrate him into the game. From aging his appearance using images from his teen years to developing his on-pitch characteristics and style of play, Kiyan has been developed as the superstar he would've been.

Photography for the campaign was shot by top photographer David Clerihew, who has photographed elite footballers including Ronaldo and Messi.

To accompany the launch, a short film was created to engage vulnerable kids across social and earned media, along with a series of ads fronted by the virtual Kiyan, across press, out of home and on social media, all created by ENGINE Creative.

To raise further awareness, top footballers, such as Raheem Sterling, and influencers, including F2Freestylers, will share their support on social media using the hashtag #longlivetheprince

Mark Prince and former professional footballer Les Ferdinand, who is currently director of football at QPR, will also head up a major PR drive to help raise awareness and tell the story of the transformational effect the sponsorship money will have on the charity's work.

The Kiyan Prince Foundation was set up by Kiyan's father in 2007. Drawing on his own background as a world-title challenging boxer and the death of Kiyan, Mark Prince works with at-risk children, instilling a positive mindset in order to lead them away from knife crime and towards achieving their full potential.

Money raised by the campaign will help the foundation to take its message to schools nationwide and set up a permanent base for the charity's activities. Mark's ceaseless dedication earned him an OBE in 2019, and in the same year Queens Park Rangers renamed its west London stadium in honour of his work.

Billy Faithfull, chief creative officer at ENGINE, said: "This isn't a story about death, it's a story about life. An ambitious, hardworking, talented boy and the man he could have become. The kind of man he can inspire boys to be. The younger and more marginalised an audience are, the harder they are to reach, so our starting point was to think about how to connect Kiyan's powerful story with kids who are virtually immune to traditional knife-crime advertising. Getting to them through gaming, influence networks and sponsorship felt like a unique and effective medium to speak to them and help The Kiyan Prince Foundation continue its vital work."

James Salmon, marketing director, EA SPORTS FIFA Brand, said;"By adding Kiyan in-game this year, we not only want to celebrate what an incredibly talented footballer he was and should have been, but also continue to offer EA SPORTS FIFA as a platform to raise awareness of the Kiyan Prince Foundation."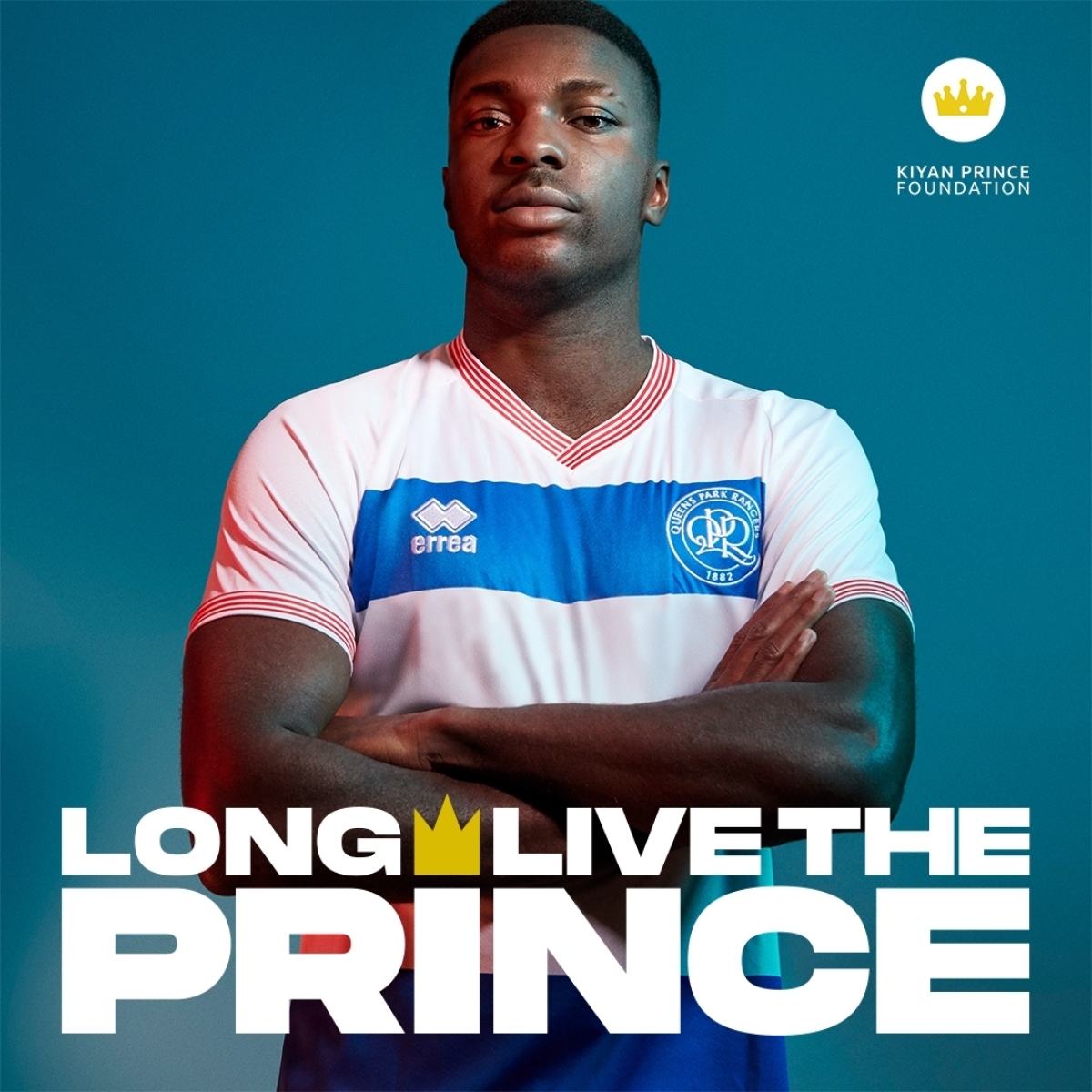 Credits
AGENCY: ENGINE
Chief Creative Director: Billy Faithful
Creative Directors: David Dearlove, Richard Nott, Orlando Warner
Creatives: David Dearlove, Richard Nott
Executive Producer: Katie Farmer
Agency Producer: Seb Roskell
Photographer: David Clerihew - Icon
Director/ Production Co: Engine Film - David Dearlove
Film Producer: Debbie Impett
Assistant Producer: Jakub Pieta
Editor: Engine film: Sam Hopkins
Account Manager: Leo Birch,
Client managing director: Ed Norrington
Business Director: Matt Kiernan
Content Strategist: Leo Birch
POST PRODUCTION - FRAMESTORE
EP & Supervisor: Karl Woolley
Lead Creative Technologist: Johannes Saams
Lead Character Artist: Chris Scalf
CG Supervisor, Electric Lens Co: Matt Hermans
Lead Designer, Framestore Design: David Lochhead
POST PRODUCTION - NINETEENTWENTY
2D Lead: Robert Lilley
Senior Producer: Paul Branch
Producer: Claire Cullen
Asst Producer: Robyn Borrageiro
Grade: Nineteen Twenty – Kai Van Beers
Sound Design & Music: String and Tins: Joe Wilkinson & Jim Stewart
Audio Producer: Laura-Leigh Smith
DoP: Oliver Schofield / Steve Montgomery

If you enjoyed this article, you can subscribe for free to our weekly email alert and receive a regular curation of the best creative campaigns by creatives themselves.