Look up to the skies and see! Bohemian Rhapsody installation lights up London's Carnaby Street

The Background
I'm easy come, easy go with regards to experiential activity. Most things that are billed as experiential are just cute installations, but don't really go any further than those people directly experiencing said piece of activity. The key thing for me therefore, that makes something a winning idea or not, is if it gets amplified outside of its immediate environment. Does it get people talking? Is there media pick up? Is it being shared all over social?
With the launch of the movie Bohemian Rhapsody on Wednesday in the UK, "a foot-stomping celebration of Queen, their music and their extraordinary lead singer Freddie Mercury", 20th Century Fox teamed up with Carnaby, a retail district of 14 streets comprising 100 shops, 60 places to eat and drink, to dream up a creative idea that you didn't need to be Galileo to be able to discover.
The Big Idea
Bismillah, the world's first Queen-inspired light installation, was erected the length of the iconic Carnaby Street, a street famous for having a long musical heritage, with both the Mods and the Punks calling the area home.
With Queen's prominent crest on the famous Carnaby Street arch, Freddie Mercury's iconic lyrics were manifested into dazzling neon lights stretching down the street.
What They Did
The 'switch-on' took place on 21 October, three days before the movie was on general release. Brian May and Roger Taylor, along with cast members of the film, pressed a big, red button on a stage and a light display to send shivers down my spine came to life.
The launch moment worked well and plenty of media coverage ensued. Some really nice content was also released on social channels and were feverishly shared. In addition, plenty of listings media are covering the installation as a must-see in London.
Adding to the depth of the experience, a free Queen pop-up shop and exhibition were opened and many restaurants in the area unveiled Queen-themed menu items.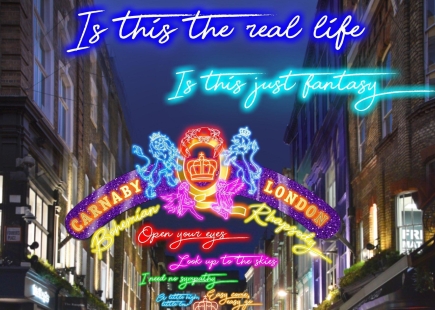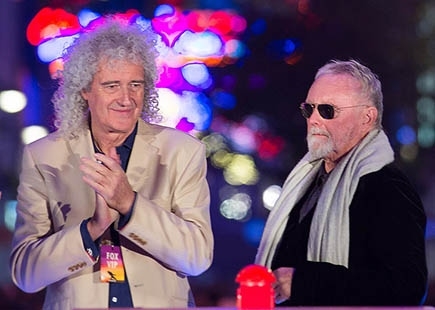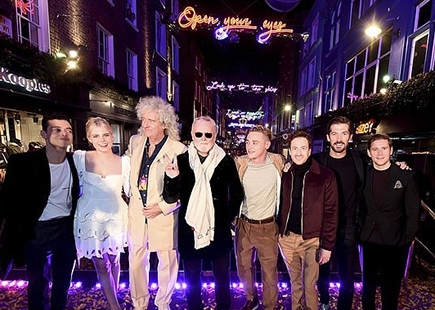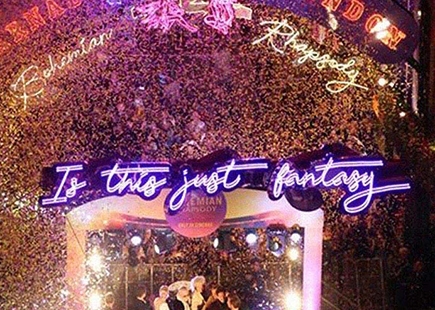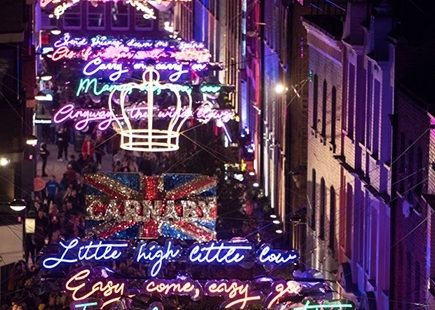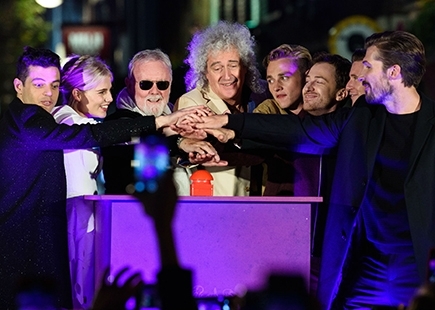 The Review
The installation itself looks great, in keeping with what you expect a Christmas lights experience to be like at its best. It was very well executed. And the awareness of it is high, thanks to some good amplification work around it, predominantly using earned media.
And although the hook was primarily the release of the new movie, I think this was a win-win for both Bohemian Rhapsody and Carnaby. At a time of the year when there are loads of retail areas and shopping centres competing for footfall, Carnaby put itself front of mind. For 20th Century Fox, there was some credibility in the partnership with Carnaby Street: the area's respected music heritage meant the activity felt a lot less stunty than it otherwise could have.
Let's hope they secured the lights properly, so they stay up any way the wind blows.
In Hindsight
I'm not sure they left too many stones unturned with this one.
Apart from the actual movie that is, which has only managed to get mixed reviews.
If you enjoyed this article, you can subscribe for free to our weekly email alert and receive a regular curation of the best creative campaigns by creatives themselves.