Lucky Generals creates fictional toys to tackle tragedy of child poverty this Christmas

26% of kids in London living below the poverty line are not expecting to receive a present this Christmas.
This is according to research carried out by London's child poverty charity, The Childhood Trust.
To help ensure London's most disadvantaged children definitely have something to open, The Childhood Trust has partnered again with the Met Police to launch the tenth annual Met Christmas Tree Appeal.

"On Christmas Day I just don't get out of bed. There's no point 'cos there's nothing to get up for" Alisha, 9
To raise awareness of the appeal and engage as many Londoners as possible, Lucky Generals has created a campaign featuring a range of toys that don't actually exist, with support from former England football captain Paul Ince.
The toys, with names such as, "Nada", "Zilch" and "Not A Dicky Bird" will feature in national media ads including The Metro, Reach titles, and Time Out while MediaCom have also secured free out-of-home advertising for the creative via Ocean Outdoor at High Street Kensington.

Laurence Guinness, chief executive of the Childhood Trust, added: "With so many families stretched to breaking point this Christmas disadvantaged children need our help and support more than ever. We hope that Londoners will reach out to children in need by gifting a present or donation so that we can bring joy to thousands of vulnerable and disadvantaged children across London this Christmas."
Paul Mallon, head of Special Ops at Lucky Generals, said: "The agency as a collective really put its shoulders to the wheel to make this campaign happen and stand out. It's a particularly challenging time of year given the current climate, but we managed to pull in favours left, right and centre because everyone was passionate about working for 'nothing' to try to help those children most in need of a lift."

Ex-footballer Paul Ince is involved in the project as grew up in challenging circumstances and feels passionate about raising awareness and trying to help children living in poverty in London.

The Christmas Present Appeal is run online with all presents available to purchase.
You can help through a Christmas present website where monetary donations can also be made via the same link, and the funds raised used to purchase further presents.

When the campaign closes on 23rd December, all of the presents purchased online will be delivered by colleagues from London's local authorities to children aged from one-week to 17-years-old across all London boroughs. The children being cared for by foster parents, in residential care homes, in refuges, in hospitals, or are children from low-income families.

All gifts will be delivered to the children before Christmas Day.
Over the past 10 years, a staggering 116,000 presents have been bought and distributed to children through the Met Christmas Tree Appeal and thanks to the generosity of Londoners, last year the campaign saw over 22,000 presents delivered ready for Christmas morning.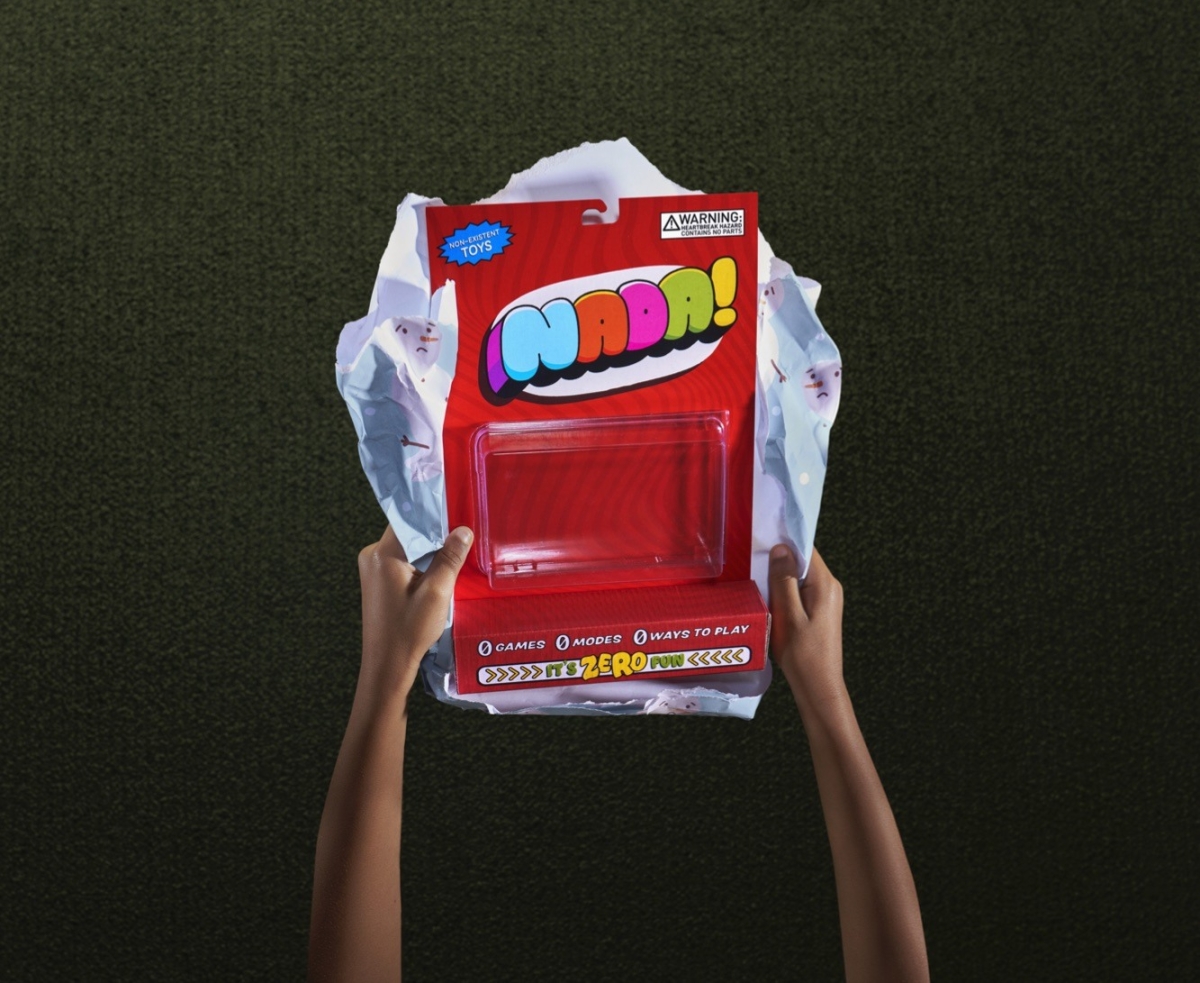 With 38% of children in the capital already living in poverty prior to the pandemic compared to 30% in England, children in London will bear the brunt of poverty this Christmas.
Families on low or no incomes in London have been hit the hardest by the recent cuts to Universal Credit of £20 p/week coupled with rising food and energy prices.

The Childhood Trust surveyed 30 charities supporting 55,318 children for its "Cold, Hungry & Stressed" Report and found that out of the 55,318 children approximately 14,152 (26%) do not expect to receive any presents this Christmas.
These concerns collate with findings from the reports UK-wide survey in which 22% of London (and 20% of UK) respondents were most financially concerned about not being able to buy Christmas presents this winter 2021/2022.
The data comes from research carried out by The Childhood Trust.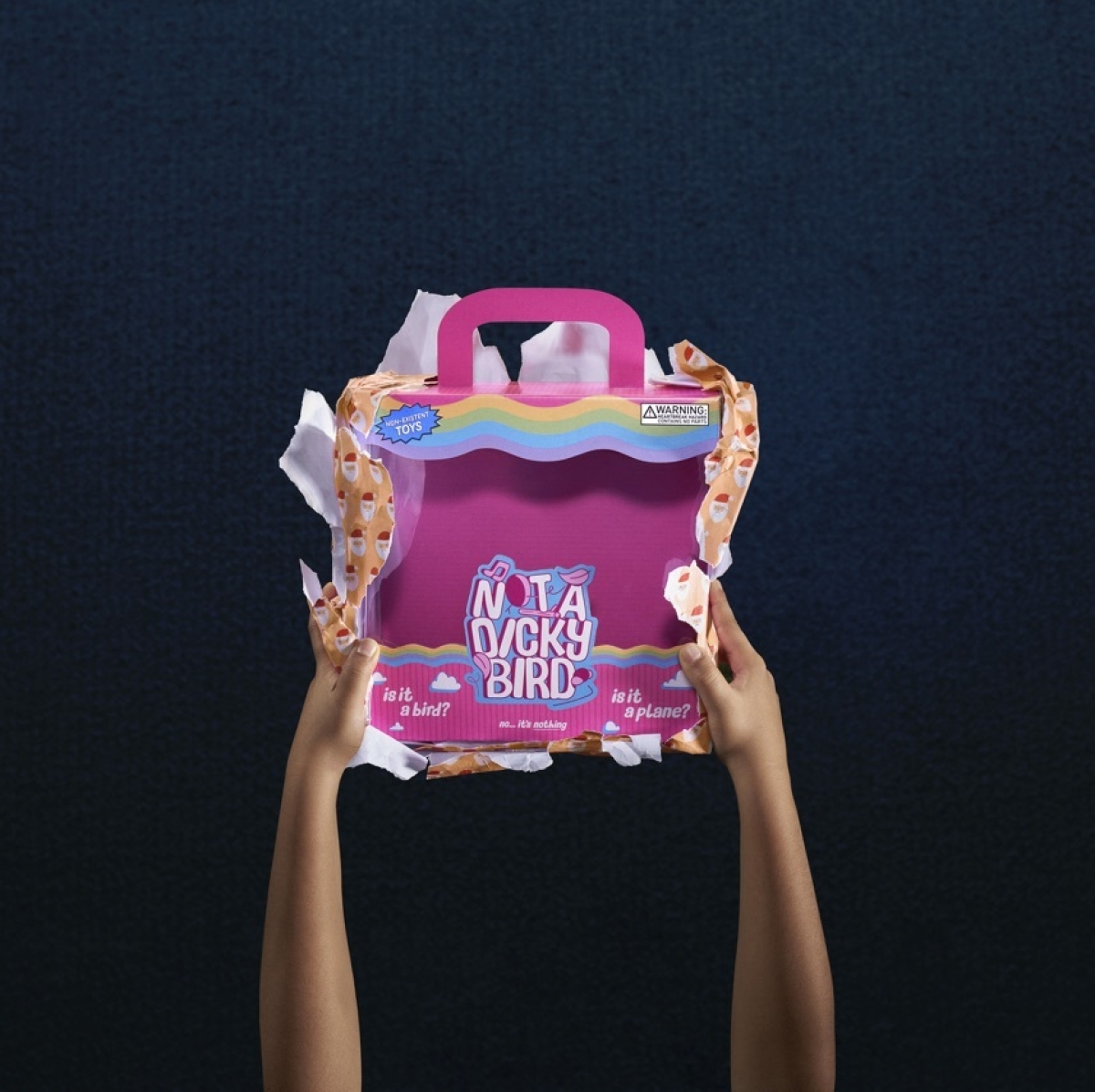 Credits
Brand: The Childhood Trust
Creative agency: Lucky Generals
Media agency: Mediacom
Photographer: Kevin Mallett

If you enjoyed this article, you can subscribe for free to our weekly email alert and receive a regular curation of the best creative campaigns by creatives themselves.