M&C Saatchi and Queer Britain celebrate the opening of Britain's first LGBTQ+ museum

M&C Saatchi London and Queer Britain officially launch the UK's first LGBTQ+ museum—'The Place To Be Seen'.
The museum's first physical home opened officially on 20 July with its inaugural exhibition, 'We Are Queer Britain'.

The show includes artefacts such as Oscar Wilde's prison cell door, the stage outfit that Years and Years' Olly Alexander came out in, and a rainbow Hijab.
M&C Saatchi has partnered with and nurtured Queer Britain for the past four years on its road towards this landmark physical presence, providing office space and strategic and brand support, as well as helping to build its photographic archive through a partnership with Getty Images, and aiding its fundraising efforts through initiatives such as the launch of the Madame F wine range.
M&C Saatchi is now supporting the museum's official opening with a campaign, 'The Place To Be Seen', that leans into the importance of visibility for LGBTQ+ people, culture and history.

The campaign, which is running across out-of-home, digital and social channels, does not lead on the rainbow as its visual cue.
Instead, honouring the 50th anniversary of the UK's first Pride March, it draws on protest placards for a strong typographic solution that acknowledges both the power and importance of visibility, but also the joy of self-worth and self-acceptance it can help promote.
Ben Golik, chief creative officer, M&C Saatchi London, says, "Most museums are places people go to see things. But this is a museum where queer people go to be seen. Our campaign champions the visibility of queer culture, history and people made possible at Britain's first LGBTQ+ museum. It's about visibility, validation and valuing the community's stories."
Joseph Galliano, co-founder and director, Queer Britain, adds, "Without M&C Saatchi, Queer Britain would not have come so far, so fast. The passion and support and generous creativity they have shared has been nothing short of inspiring. They are forever in the walls, forever our family. This launch campaign is stunning and beautifully articulated a core idea about us that we never could have done alone."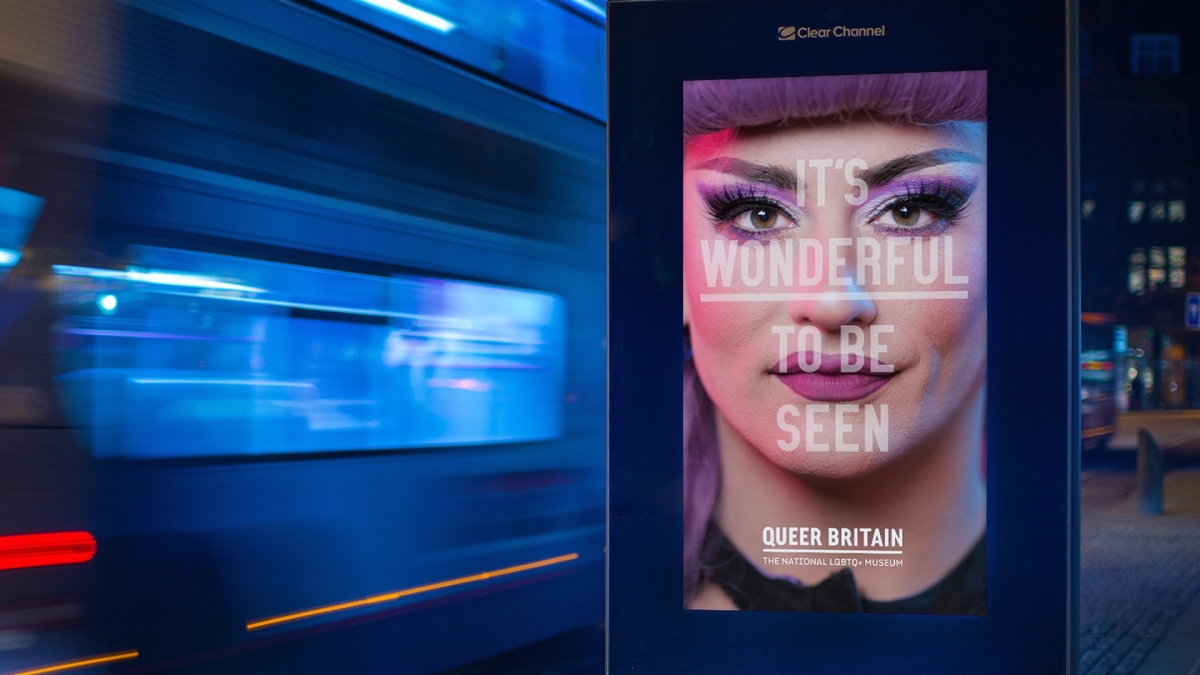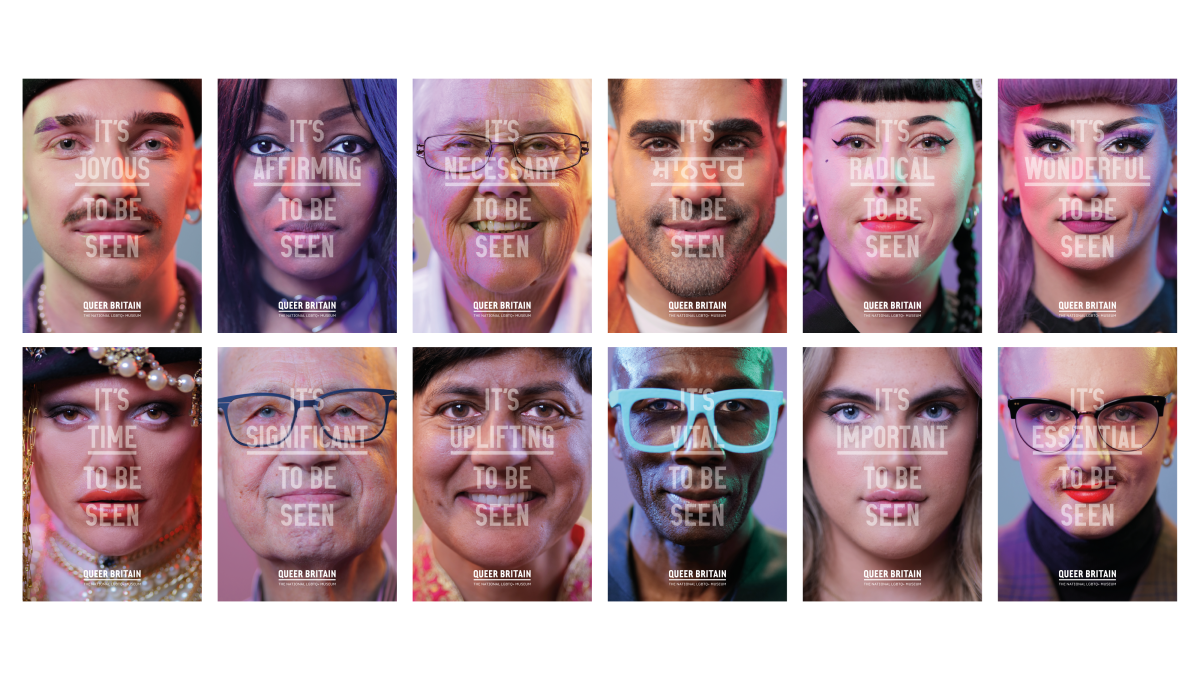 Despite advances in LGBTQ+ visibility and acceptance, homophobic hate crimes are on the rise in Britain.
UK Government numbers on police-recorded hate crimes (published 26 November 2021) show hate crimes related to sexual orientation increased by 324% in the ten years to 2021; and recorded hate crimes against transgender people increased by 789% in the same period. And these worrying numbers continue to trend upward. This is despite the fact the most recent Galop report into Hate Crime (2021) reports just 1 in 8 LGBTQ+ victims report hate crimes to police.
As Golik explains, "The need for visibility remains vital, and having a permanent physical space for queer people and allies is an important step forward. Plus, having proud queer faces on posters across London means the launch campaign itself supports the museum's own objectives."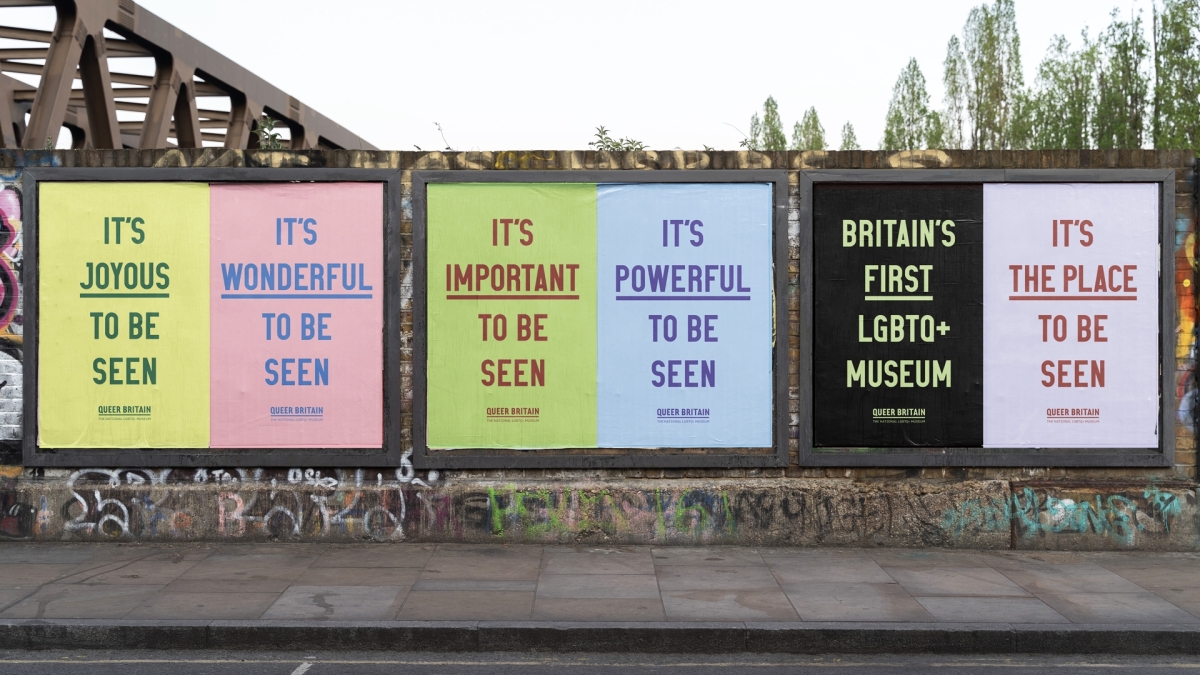 If you enjoyed this article, you can subscribe for free to our weekly email alert and receive a regular curation of the best creative campaigns by creatives themselves.