The Good Guys Guide offers men seven simple rules to help women feel safer on the streets

She doesn't know you're a good guy.
Creative agency M&C Saatchi has launched the Good Guys Guide, a set of simple rules for men to follow in order to make women feel safer on the streets.
Conceived and developed by M&C Saatchi creative team Camila Gurgel and Ieva Paulina, the guide has been created in response to the current conversation around safety on our streets, with men across the nation asking how they can do more to help women feel safe.
The Good Guys Guide seeks to help men realise that even "good guys" can be perceived as a threat, and that they have a role to play in helping women feel more comfortable when out on the streets. The guide offers a set of seven quick and easy-to-follow rules that men can adopt when out and about in order to help women feel safe, acknowledging that it's not women's responsibility to take precautions to "avoid" being harassed.
The rules featured in the guide include "Don't walk behind her", "Hood down hands out" and "Cross the street". The last rule, "Educate your mates" invites men to help spread the word amongst their friends.
To help amplify the campaign, M&C Saatchi has partnered with Solace Women's Aid, a charity which aims to help end violence against women and children, and Token Man, an initiative which works to help men better understand the challenges faced by women in the workplace and beyond.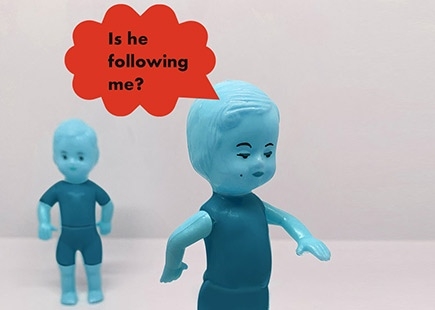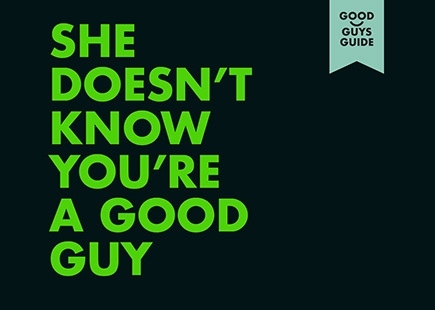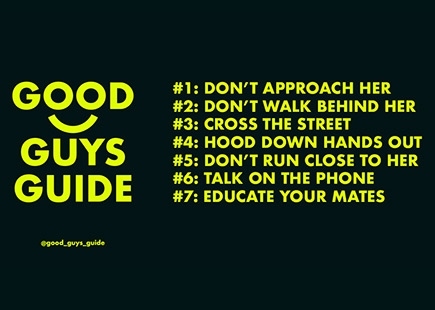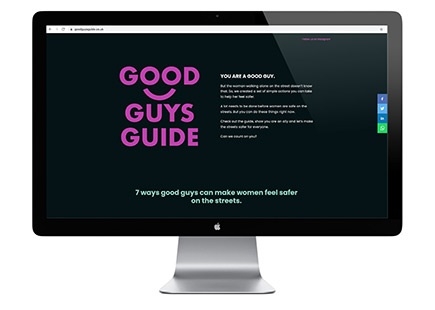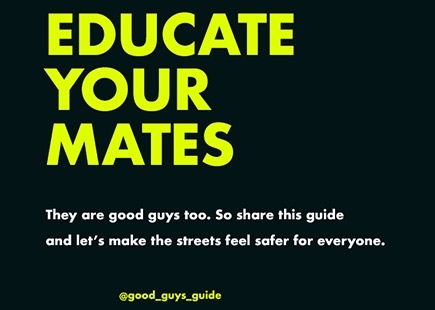 The push also aims to spark a conversation about men's role as active allies to women, with a call-to-action for men to find out how to be a positive bystander, taking steps to ensure safety such as calling out abusers, reporting abuse and preventing situations from escalating.

Creatively, the campaign heroes its seven rules with straightforward all-type visuals and introduces memorable, quirky colourful figures to illustrate the situations women face in a very didactic way.
The Good Guys Guide can be found online with activity running across social channels and out-of-home. Ocean Outdoor has provided 17 outdoor sites in highly pedestrianised areas in cities across the UK, enabling the campaign to deliver its message in the very places that women can often feel the most uncomfortable, and aiming to reach men in the locations where they can and should take action to make women feel safer.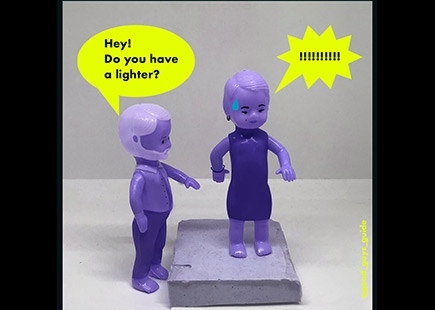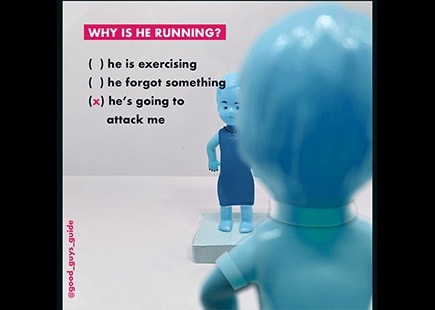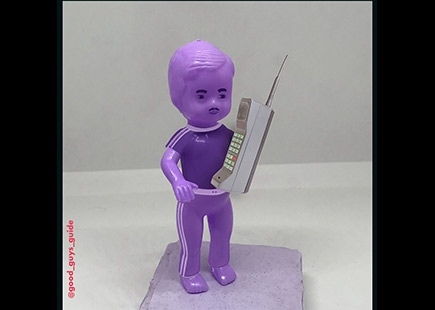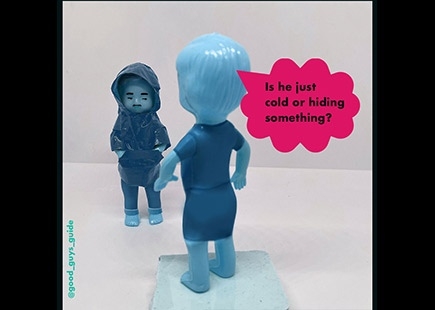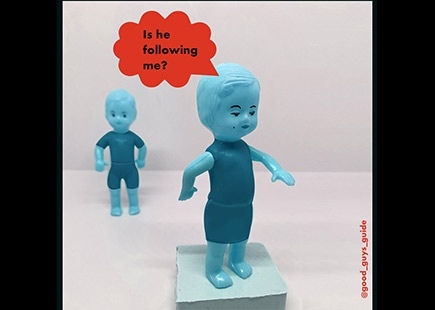 Camila Gurgel, senior copywriter, M&C Saatchi, said: "A lot of men are only just starting to realise how afraid women can often feel when out on the streets at night. We wanted to create something to help the men who call themselves 'the good guys' do their bit to make women feel safer.
"We know that a lot more needs to be done to address violence and harassment against women at a higher level, but this campaign aims to at least start a conversation around the role that men can play to make sure that women feel more comfortable. We hope it will also inspire many of them to take the next step in order to become active allies and take more concrete actions to make the streets a safe space for everyone."
Ieva Paulina, senior art director, M&C Saatchi, added: "For a while now, Camila and I have wanted to create something which highlights the intimidation, abuse and harassment which is so often experienced by women, and the role of men in helping to address this. The tragic events of recent weeks have opened up a whole conversation around these issues, and so it felt like the right moment to launch something to give the men out there the tools they need to make a difference."
Jane Jutsum, executive director business development, Solace Women's Aid, added: "This is a pivotal moment to create a movement dedicated to ending all forms of violence against women. That movement must include men/"good guys" because women need allies to challenge the casual disregard of women's right to feel safe anywhere and at any time. We are proud to be part of the Good Guys Guide campaign because changing hearts, minds and behaviours will help improve the lives of millions of women and girls and because their lives depend on it. The campaign's rules provide easy steps that men should be taking which will play a part in the wider battle of tackling male violence against women and girls."
Daniele Fiandaca, Co-Founder, Token Man and Utopia, concluded: "The first step to creating culture change is education, and this campaign provides some good advice on what men can do every day to help women feel safer. I just hope it also inspires men to lean in and become change-makers when it comes to gender inequality. Being a good guy has to now mean being active in driving the change that ensures that everyone has the basic right of feeling safe."
Credits
Creative agency: M&C Saatchi
Charity partners: Solace Women's Aid, Token Man
Outdoor media partner: Ocean Outdoor
Chief Executive Officer: Camilla Kemp
Chief Creative Officer: Ben Golik
Senior Copywriter: Camila Gurgel
Senior Art Director: Ieva Paulina
Senior Account Manager: Toby Moore
Producer: John Dutney
If you enjoyed this article, you can subscribe for free to our weekly email alert and receive a regular curation of the best creative campaigns by creatives themselves.