Macmillan Cancer Support does 'Whatever It Takes'

A campaign by AMV BBDO
The campaign will run on TV, digital, social and radio and is spearheaded by a film entitled "Tender yet Tough' that breaks in Saturday night's episode of The Voice.

The new direction shines a fresh light on Macmillan's role as a crucial player in the battle to secure and deliver the best care and support for people living with cancer.
As many as 50,000 people in the United Kingdom are missing a cancer diagnosis, because of the disruption caused by Covid-19, according to Macmillan, a number which could double by this time next year if cancer referrals and screening do not catch up. This would leave 100,000 people at risk of being diagnosed late and having a lower chance of survival. The "Forgotten C" means Macmillan's services are more vital than ever. Every aspect of the campaign will include a call for donations as these represent 98% of the charity's funding which has been severely hit during the pandemic.

AMV's research revealed that people are more likely to support and donate to charities that are seen as dynamic and effective and this was a key step in the campaign's development.
The caring side of Macmillan professionals is widely known but the tougher more tenacious side is less readily recognised, yet it's this combination which is so powerful and unique.
The new campaign portrays Macmillan staff as compassionate warriors who do whatever it takes to support those who face the daily challenges and triumphs of living with cancer. Their grit, skill, ingenuity, humour and tenderness shine through in the work.
The launch film was directed by Jonathan Alric, best known for his 'The Blaze' music videos and was produced during the second lockdown. Music is Spring 1 by acclaimed artist Max Richter.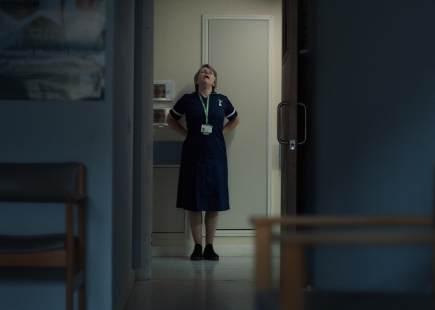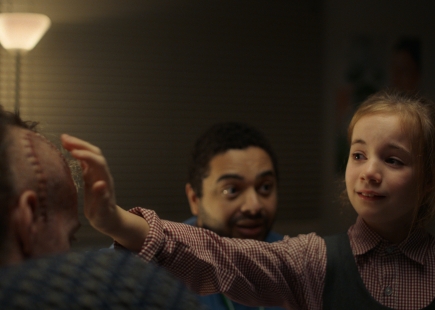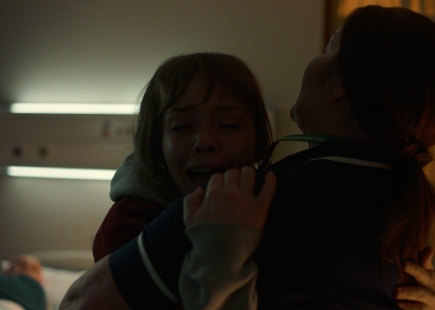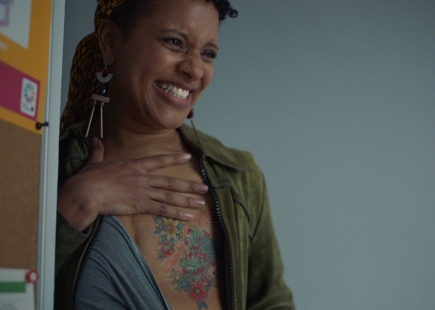 Emma Guise, director of brand and communications for Macmillan said: "Macmillan professionals up and down the country have spent the last year moving mountains to support people with cancer in the most difficult of circumstances. This new campaign with AMV brings to life our unique spirit by showcasing not just what Macmillan do, but how we do it - the kindness and compassion that we bring along with the grit and determination needed to ensure we can do whatever it takes for people with cancer. We hope this campaign will help the public see us differently and make us more relevant to them, so we can help all the people who need us right now and in the future."

Michael Pring, deputy chairman and CMO at AMV BBDO commented: "We have high hopes that sharing the true spirit, grit and empathy of Macmillan professionals in this way will motivate millions of people to seek the support they need and to donate whatever they can, because unfortunately cancer does not go on hold during a pandemic."
This new campaign direction for Macmillan will unite brand, support and fundraising marketing activity.
The "Whatever It Takes" line will also be used with supporters of the charity, many of whom are prepared to go to great lengths, such as running marathons, hiking and shaving their hair to raise funds. The line was first introduced last July at the well-known Macmillan Coffee Mornings events, which were made more challenging due to the Covid-19 restrictions in place.
The campaign also sees the introduction of a refreshed visual identity which evolves the current look and feel to reflect the new brand direction in all communications.
Credits
CLIENT Macmilllan Cancer Support
BRAND Macmilllan Cancer Support
TITLE OF CAMPAIGN/NAME OF PROJECT Whatever It Takes
FIRST AIRDATE 09.01.2020
MEDIA AGENCY Zenith
AMVBBDO CREDITS:
CHIEF CREATIVE OFFICER Alex Grieve
EXEC CREATIVE DIRECTOR Nadja Lossott & Nicholas Hulley
CREATIVE DIRECTOR Andy Clough & Rich McGrann
CREATIVE TEAM: Benjamin Polkinghorne & Scott Kelly
BRAND & ADVERTISING Jo Juber
STRATEGY Tom White, Nicola Willison
PRODUCTION CREDITS:
TV PRODUCER Verity Elvin
DESIGN:
TYPOGRAPHER/DESIGNER Daniel Mead
ACCOUNT MANAGEMENT: Alex Bird, Rachel Dymond, Angela Kwashie
PRODUCTION COMPANY Iconoclast
DIRECTOR Jonathan Alric
PRODUCTION COMPANY PRODUCER Jane Lloyd
PRODUCTION COMPANY EXECUTIVE PRODUCER Guy Rolfe
DOP/LIGHTING CAMERAMAN Paul Ozgur
EDITING COMPANY Stitch Editing
EDITOR Nicolas Larrouquere
SOUND ENGINEER Sam Ashwell
MUSIC Max Richter Spring 1
POST PRODUCTION COMPANY MPC
FLAME Lora Nikolaeva
COLOURIST Matthieu Toullet
EXEC VFX PRODUCER: Louise Unwin
VFX PRODUCER Amie Kingsnorth
If you enjoyed this article, you can subscribe for free to our weekly email alert and receive a regular curation of the best creative campaigns by creatives themselves.