Madebrave launch new First Bus campaign to get young people on board

#FreetoExplore
First Bus, one of the UK's leading providers of public transport, has launched a new advertising campaign to encourage young people aged between 5 and 22 years old to explore the benefits of using the bus.
Produced by MadeBrave, an award-winning creative branding agency based in Glasgow, Edinburgh and London, the new campaign – #FreetoExplore – has been designed to support the Scottish Government's Young Persons' U22 Free Travel Scheme, which was introduced last year.
At the heart of the campaign is a music video featuring a re-imagined version of the classic nursery rhyme, Wheels on the Bus. The video, directed by Dominic O'Riordan, is a visual feast that transports audiences into the colourful world of a young person as they travel from place-to-place by inspiring U22s to be free to explore.
The integrated campaign will be rolled out throughout Scotland appearing across TV, out-of-home, print and digitally – and will also incorporate an online editorial hub created in collaboration with The Skinny, Scotland's leading cultural magazine.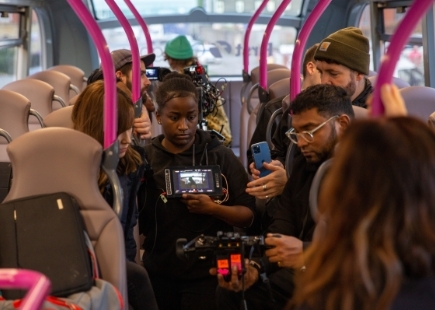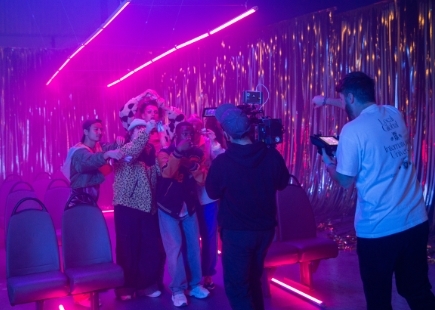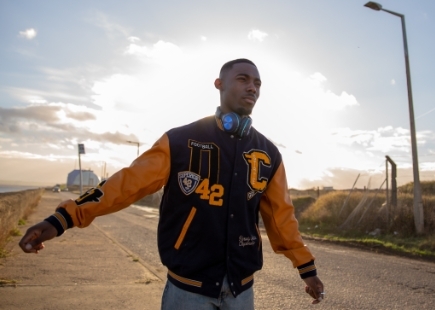 #FreetoExplore aims to showcase the many benefits of taking the bus, including affordability, convenience, and environmental friendliness, and to inspire a new generation of public transportation users who will help reduce traffic congestion and contribute to a cleaner, greener environment.
MadeBrave deputy creative director, Naresh Subhash, said, "Nobody said bus ads should be boring, in fact, they should be quite the opposite. We are on a mission with First Bus to make buses relevant. This piece is a first step towards rewriting the way we see buses, and a critical one in helping to develop well-used, sustainable public transport systems across Scotland."
As part of the campaign, First Bus is also offering practical advice and guides to support any new uptake, as well as advice on how to secure a FREE bus pass. This will make it even easier for young people to use the bus as their primary mode of transportation and explore new routes and destinations in the city.
If you enjoyed this article, you can subscribe for free to our weekly email alert and receive a regular curation of the best creative campaigns by creatives themselves.