Madrí Excepcional and Havas create debut ad campaign celebrating the soul of Madrid

Madrí Excepcional, the European-style lager, has unveiled its first ever ad campaign, 'Door Roja'.
Devised by creative agency Havas London, the £3.5m campaign aims to build on the brand's early on-trade momentum, establish it in the off-trade in the UK, and celebrate 'El alma de Madrid' – or 'The Soul of Madrid'.
Despite only launching in October 2020, Madrí Excepcional is already available on draught in more than 7500 venues, as well as in cans and bottles in supermarkets including Sainsbury's, Tesco, Morrisons and Asda, and off-licences and convenience stores across the UK. During the past twelve weeks, Madrí Excepcional has broken into the top 10 draught lagers by sales value[1], and currently has the highest value and volume rate of sale per venue in the world lager category[2].
Door Roja, which aims to capitalise on this momentum, is the brand's first above-the-line marketing campaign.
It includes TV, video-on-demand, out-of-home, experiential and social activations.
Running for the next three months, it brings the vibrancy, warmth and progressive spirit of modern Madrid to the UK. At its heart is a new 60" TV ad, shot on location in Madrid by directing duo Julien & Quentin through Pulse Films, which combines the historic soul of the city with its open, urban, convivial presence.
The campaign also includes three large, striking murals – in London's Shoreditch, Manchester's Northern Quarter and Birmingham's Digbeth, hand-drawn by artist The Red Dress. Earlier this year, to mark the May Bank Holiday, Havas London and sister agencies Field Day and Red Havas devised an exclusive Madrí Excepcional takeover at London's Vinegar Yard, bringing together Madrid-based artists, food vendors and street sounds.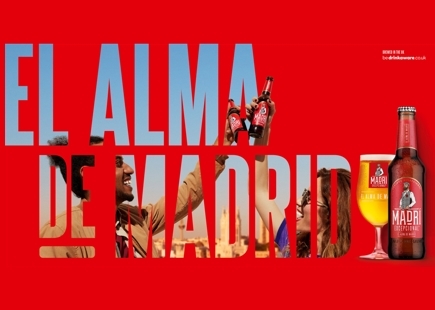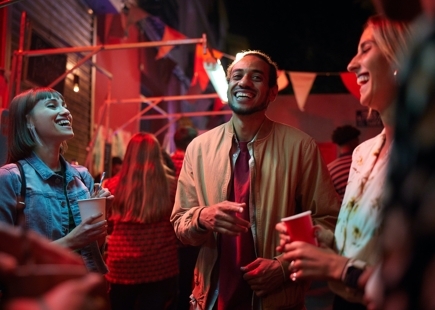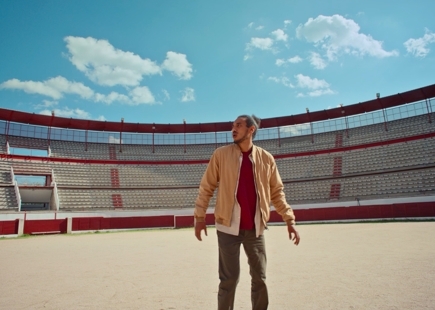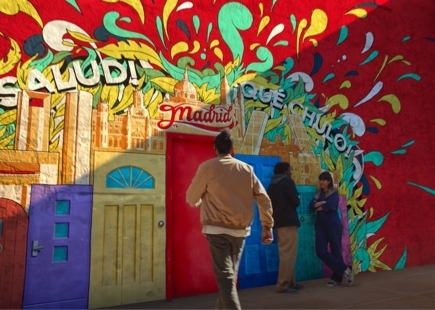 Ryan McLaughlin, marketing controller - Premium Beers at Molson Coors says: "The reaction to Madrí Excepcional since launch, from venues, retailers and above all the public, has been, well, exceptional. While less than two years' old, it's clear it represents a unique, exciting, and sought-after option. This bold campaign – backed by significant investment – captures the soul of Madrid specifically, not just Spain, enabling the brand to continue to stand out against the sea of largely undifferentiated Mediterranean lagers in the growing world lager category."
Britt Iversen, head of strategy at Havas London adds: "We have absolutely loved working with Molson Coors on the launch of Madrí Excepcional– bringing the urban energy and Spanish movement that sits at the heart of Madrid's unique 'Movida' spirit to a category typically categorised by laidback sunshine by the sea."

Credits
Title: Door Roja
Client: Madrí Excepcional (Molson Coors)
Creative agency: Havas London
CCO: Vicki Maguire
Creative Director: Greg Ormrod, Thomas Worthington, Jamie Starbuck
Copywriter: Greg Ormrod
Art director: Thomas Worthington
Managing Partner: Hollie Loxley
Business Director: Alec Campbell
Business Director: Natasha Thomas
Account Manager: Perla Perlini
Account Executive: Maddy Evans
Head of Production: Katie Keith
Agency producer (film): Talou Sabbah, Charlotte Worthington
Assistant Producer: Sian O'Halloran
Agency producer (print): Rowan Ferraz
Designer: Josh Goodwood, Darta Losane
Head of Strategy: Britt Iversen
Strategy Director: Diana Lopes
Senior Strategist: Adam Hinson, Gus Powell
Media agency: Zenith
Media planner:
Production company: Pulse Films
Executive Producer:
Producer: John Bannister
Director: Julien & Quentin
DoP: Ben Todd
Edit House: Stitch Editing
Editor: Rich Woolway
Post-production: Electric Theatre Collective
Soundtrack composer:
Audio post-production: Grand Central Recording Studios
Audio Engineer: Munzie Thind
Illustrator: The Red Dress
[1] CGA data for Total GB On Trade, Draught World Lager brands by sales value, 12 weeks ending 21/05/22
[2] CGA data for Total GB On Trade, Draught World Lager brands by sales value, 12 weeks ending 21/05/22
If you enjoyed this article, you can subscribe for free to our weekly email alert and receive a regular curation of the best creative campaigns by creatives themselves.