Marie Curie leads a 'National Day of Reflection' to remember those who died during the pandemic

The UK's leading end of life charity is spearheading a National Day of Reflection on 23rd March, the anniversary of the UK's first lockdown.
Marie Curie alongside 70 supporting organisations are asking the nation to take a 'minute to reflect and a moment to connect', to remember, grieve for and celebrate the life of anyone who has died during the last year and to show solidarity for the millions of people who have been bereaved.

"A National Day of Reflection will be especially important for the estimated 6 million people who have been bereaved since the pandemic began, who have been unable to properly say goodbye or comfort their family, friends, and colleagues in their grief. We want the nation to take a moment in time to reflect on the overwhelming loss of life we've faced and to reach out and connect with someone who is grieving – either by having a chat, sending a card, a message or spring flowers", said Marie Curie director of communications, marketing and digital, Esther Jackson.

To support the essential role Marie Curie plays in supporting people at the end of their life, and drive awareness of the National Day of Reflection, Saatchi & Saatchi created an integrated campaign that encourages the nation to come together to remember those who died during the pandemic and support those experiencing bereavement.
At the centre of the campaign is a 60s film which uses powerful visuals of possessions of real people and families, as well as additional footage and imagery to convey a message of remembrance. 30s and 15s versions of the film will also run across TV and social media as part of the campaign.
Carol Telfer is a chaplain at Marie Curie's Glasgow Hospice. Her dad Jim, from Clydebank, was a reprographics manager. He worked at John Brown's shipbuilding company and was an electrical draftsman on the QE2. He was diagnosed with vascular dementia last year and died on January 18, following a short illness with Covid. He was 89. Jim's chair features in the 60s film. Carol said:
"I wanted dad to be part of this campaign to show all the people across the UK who are grieving that they're not alone. That what we've all been through is significant, and that whether you've lost someone personally or not, we all need to be doing something to remember these people – and help the people who have been bereaved to process their grief. My step-mum took the photograph of dad's chair. She said it was the most difficult photograph she'd ever taken in her life. It was then, when I got the photo, that the significance of that empty space really hit me.
"Dad's empty chair represents so much for us as a family. That he's really gone, it's final, he's never coming back. And there are so many people going through that across the country and the world, in the hardest of circumstances during a pandemic."
The film is accompanied by 'Supermarket Flowers' by Ed Sheeran, a song which was written about his late grandmother.  The TV ad concludes with the line 'take a minute to reflect and a moment to connect'.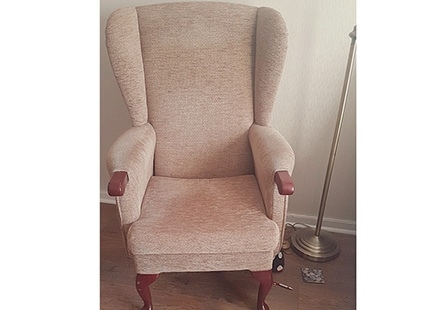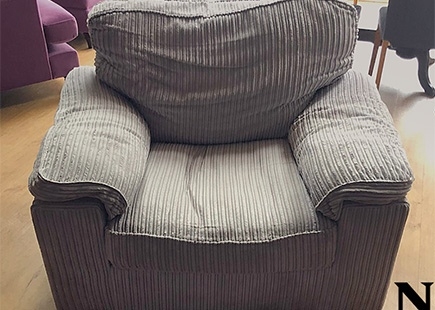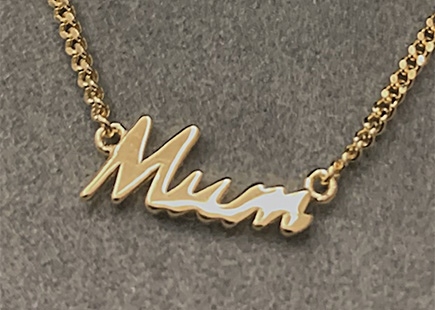 Credits
CAMPAIGN TITLE: Day of Reflection
CLIENT: Marie Curie
ADVERTISING AGENCY: Saatchi and Saatchi, London
CCO: Guillermo Vega
EXECUTIVE CREATIVE DIRECTOR: Dan Treichel
CREATIVE DIRECTOR: Sam Simmonds
COPYWRITER: George Coyle
ART DIRECTOR: Rodrigo Castellari
RADIO CREATIVES: Aleks Atanasovski, Hannah Young
DESIGNER: Kerry Roper
PLANNER: Richard Huntington, Rui Ferreira
BUSINESS LEAD: Adrian Ash
ACCOUNT DIRECTOR: Ardel Amani
ACCOUNT MANAGER: Cassie Allen
AGENCY PRODUCER: Georgie Ford, Emma Whiting, Georgia Day
MEDIA BUYING AGENCY: Opticomm
MEDIA PLANNER: Nicky Legg
PRODUCTION COMPANY: Prodigious
PRODUCER: Rebecca Williams
EDITOR: James Forbes -Robertson
POST-PRODUCTION COMPANY: Prodigious
AUDIO POST-PRODUCTION COMPANY: Prodigious
EXPOSURE: Nationwide

If you enjoyed this article, you can subscribe for free to our weekly email alert and receive a regular curation of the best creative campaigns by creatives themselves.