Mental Health Awareness Week: Animated film by McCann is inspired by stories from frontline workers

Creative Agency McCann Health London, production company Jelly and Barcelona-based animation directors at Niceshit have collaborated to produce an animated musical film inspired by stories from the healthcare front line for Mental Health Awareness Week (9-15 May 2022).

Supported by The Laura Hyde Foundation, who ensure that medical and emergency services personnel have access to the best mental health support available, 'The Feelings' brings to life a cast of charming characters – including 'Power Less', 'Rising Dread', and 'Red Rage' – to communicate common thoughts and feelings of front line healthcare workers. McCann researched and created the script which Niceshit designed and directed in a film that draws attention to the reality of what front line healthcare workers experience.
There are some staggering statistics about the increasing impact of mental health issues, particularly for frontline workers who, due to the intense demands of their job, were already a high-risk group for mental health issues, such as depression and PTSD. The Laura Hyde Foundation's Suicide Prevention Guide states that emergency services staff are over 40% more likely to be impacted by severe mental health issues and over 50% less likely to take up support.
Unfortunately, the impact of COVID-19 has made this situation even worse, putting even more pressure on the NHS workers and a greater strain on their mental health. What's more, the longer these issues go on unaddressed, the more damaging they can be.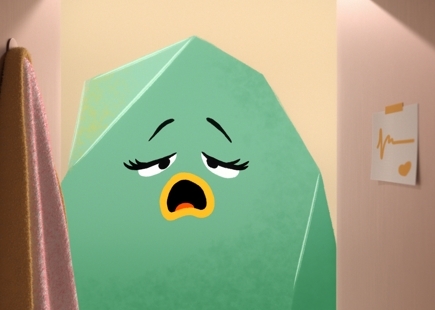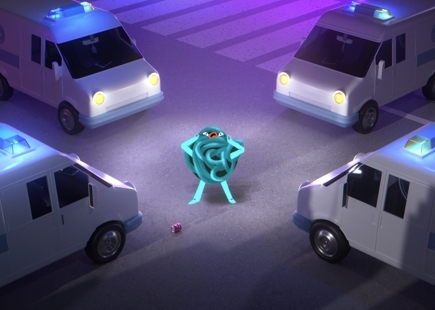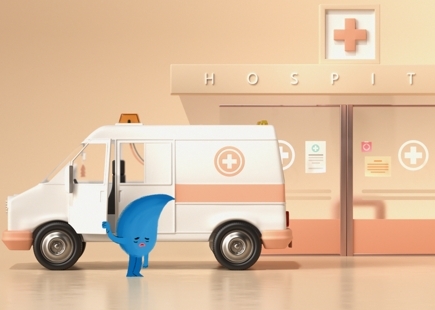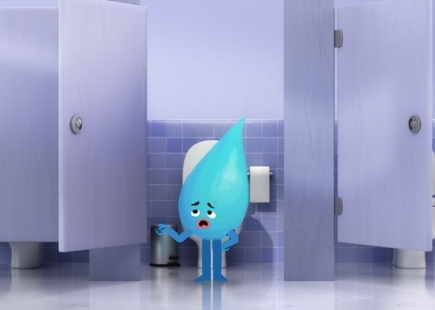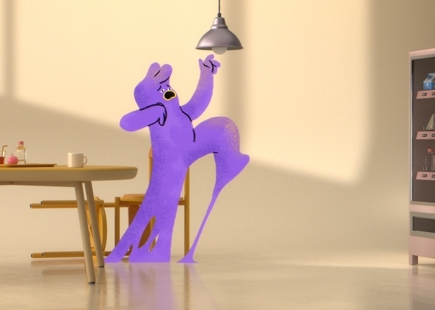 An original song leads the set of characters called 'The Feelings' through the different emotional states likely to be familiar to healthcare workers.

Guy Swimer, ECD of McCann Health London, says, "The Covid-19 pandemic put our healthcare system under pressure like never before - and the people who work within it. As an agency whose sole focus is health, we understand the challenges they have faced while doing such vital work, and we wanted to support front line workers by creating sharable and memorable content for social platforms."
The animation directors at Niceshit are known for their diverse and sensitive character work, exemplified in the design of the seven main characters in this film, and for their hybrid blend of design and animation techniques. The characters were developed based on the several emotional states identified by a group of first responders during the research phase and were crafted using brushes and hand-painted textures to add the humanity and sensitivity needed in treating this subject matter.

Credits
McCann Health London
Executive Creative Director: Guy Swimer
Deputy Executive Creative Director: Kieran Delaney
Associate Creative Director: Libby Middlehurst
Senior Art Director: Cem Hasimi
Agency Producer: Rita Juggessur
Account Director: Oliver Fraser
Senior Account Manager: Hannah McMahon
IPG Health UK
President: Jonathan Kukathasan
Jelly
Production Company: Jelly
EP: Laura Thomas
Producer: Tom Henneberry
Director: Niceshit
Niceshit
Creative Directors: Carmen Angelillo, Rodier Kidmann & Guido Lambertini
EP: Agusta Timotea
Art Directors: Rodier Kidmann & Carmen Angelillo
Animation Director: Guido Lambertini
2D Design & Illustration: Rodier Kidmann, Bianca Sangalli Moretti & Ganstoll
Lead Cel Animator: Josep Bernaus
Cel Animation & Clean Up: Josep Bernaus, Pablo Cuello, Ezequiel Cruz, Ana Freitas, Bianca Sangalli Moretti, Carmen Angelillo, Rodier Kidmann & Guido Lambertini
3D Lead: Jonas Nunes
3D Design & Modelling: Jonas Nunes, Cristian García, Rodier Kidmann, Guido Lambertini & Carolina Carballo
3D Animation: Jonas Nunes & Guido Lambertini
Edit & Compositing: Guido Lambertini, Matías Mastrogiano, Ana Freitas & Carmen Angelillo
Sound FX & Audio Mix: Facundo Capece & Lola Ritcher
Felt Music
Composers: Pippa Cleary & Keiran Merrick

If you enjoyed this article, you can subscribe for free to our weekly email alert and receive a regular curation of the best creative campaigns by creatives themselves.