Morrisons brings back festive hero 'Farmer Christmas'

Morrisons is bringing back Farmer Christmas for the second year running as part of its latest Christmas campaign.
Farmer Christmas has been integrated throughout the whole of this year's campaign to highlight the great quality and value of Morrisons festive range, with his 'seal of approval' the common thread throughout.

The 60 second TV ad, created with Publicis•Poke showcases the other hero of Christmas as Morrisons once again illustrates the work British farmers do to help make Christmas so special.

The spotlight is also on Morrisons own colleagues - many of whom feature in the ad - who are the "real life elves" who help make more than half the fresh food that Morrisons sells.
The ad follows Farmer Christmas, who we hear speak for the first time in his rich Welsh brogue, as he travels across his fields on a tractor to his festive workshop. There we see Morrisons 'elves' hard at work preparing festive dishes made by Morrisons. Farmer Christmas introduces a Morrisons baker creating puff pastry mince pies in "magic ovens" (or normal ovens, as the baker clarifies), a fishmonger showing off smoked Scottish salmon, and a butcher who passes Farmer Christmas a traditionally glazed gammon joint, which he describes as being "like a big edible Christmas present". Viewers then follow Farmer Christmas as he travels on his tractor to deliver a festive feast to a family, before cheekily inviting himself to sit down and join them.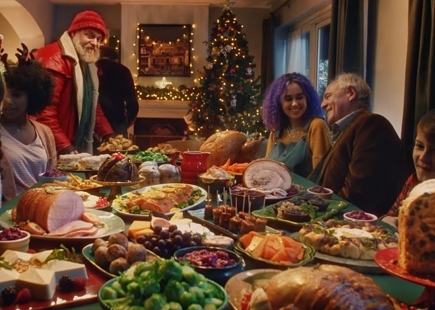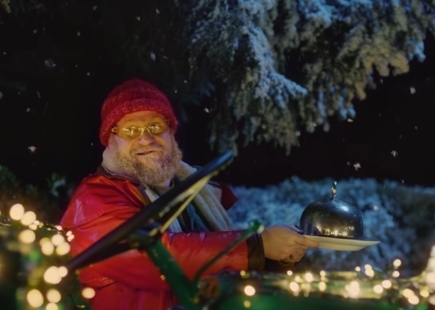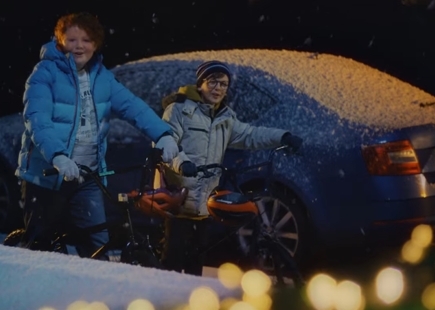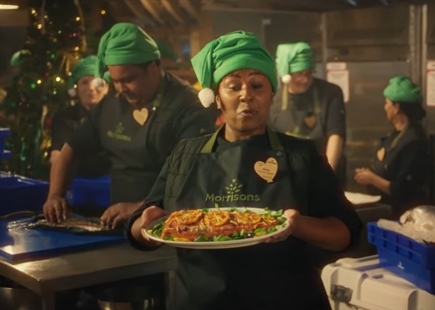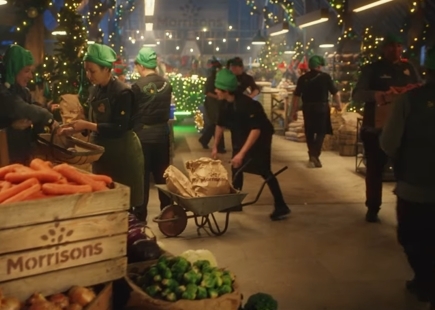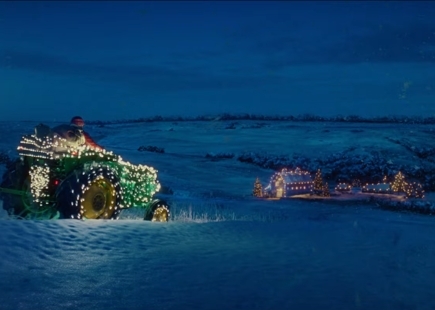 The ad finishes with Farmer Christmas proudly explaining that Morrisons is the "only supermarket to be officially approved by me" because of its commitment to British farming, its food makers and its great value Christmas products.
The 'Officially Approved By Farmer Christmas' stamp will be seen throughout the festive campaign in store and across paid media.
While the ad kicks off the festive season in Morrisons, some Christmas products have been on the shelves since mid-September to help customers spread the cost of this year's festivities.
Dave Monk, Publicis•Poke executive creative director, said: "Farmer Christmas is back. This year with a twinkle in his eye and a tractor to match. As the authority on Christmas food, with a mouth full of his own wisdom and a sack full of Morrisons mince pies, he's here to remind us all that the most precious moments at Christmas are the ones we spend around the table with our family, and that the presents on our tables make Christmas just as special as the presents under the tree."

Credits
CAMPAIGN TITLE: Farmer Christmas 2
CLIENT: Morrisons ADVERTISING AGENCY: Publicis•Poke
EXECUTIVE CREATIVE DIRECTOR: Dave Monk CREATIVE DIRECTOR: Nick Allsop
DESIGNER: Rox Iriciuc
CSO: Alison Hoad
GROUP BUSINESS DIRECTOR: Jamie Longstreet
SENIOR ACCOUNT DIRECTOR: Luke Cambridge
ACCOUNT DIRECTOR: James McGrath
ACCOUNT MANAGER: Ali Smith
ACCOUNT EXECUTIVE: Prianka Ramlugun
CHIEF PRODUCTION OFFICER: Colin Hickson
AGENCY PRODUCER: Jane Rattle
PRODUCTION ASSISTANT: Khalil Orrett
MEDIA BUYING AGENCY: Wavemaker
PRODUCTION COMPANY: Moxie Pictures
DIRECTOR: Frank Todaro
EDITOR: Bill Smedley
EXECUTIVE PRODUCER: Dawn Laren
PRODUCER: Sue Caldwell
POST-PRODUCTION COMPANY: The Mill
AUDIO POST-PRODUCTION COMPANY: Soundtree
MUSIC: Soundtree
PHOTOGRAPHER: Mark Wesley

If you enjoyed this article, you can subscribe for free to our weekly email alert and receive a regular curation of the best creative campaigns by creatives themselves.