New fintech-for-good company helps people make socially conscious choices with their finances

Creative agency mud orange have developed the brand strategy and visual identity for the launch of the first ever fintech-for-good parent company.
As fintech transforms the norms of banking, accounting, investment, money transfers and more, Shamaazi is a company that has harnessed financial tech to revolutionise the charity and non-profit sector, for good.
Shamaazi is a British company made up of a remote global team of entrepreneurs and developers who are behind the sector disrupting donation platform MyTenNights.com, a brand that has raised 10s of millions of pounds since they launched in 2017.
But as the same team ventured into further "tech-for- good" innovation, they experienced structural confusion both internally and externally because they were still only officially known as 'MyTenNights' as opposed to 'Shamaazi'. They needed to properly develop their parent brand in order to provide an overarching direction for employees and clarity for B2B partners.

They appointed mud orange to build their corporate brand strategy and visual identity which carries its own purpose separate from subsidiary brands - whilst adding direction, structure and a common ethos.

mud orange undertook the complete brand development by building a strategy that catered to Shamaazi's rapid new product roadmap, from new start-ups to brand acquisitions. This triggered a strategic pivot, to become the first ever "fintech-for-good" company developing culture shifting technologies that empower people to make socially conscious choices with their finances.
This move gave birth to their purpose: We give people the power to do good with money. The new direction allowed Shamaazi to delve further into fintech innovation for social good, within the charity and non-profit sector and beyond.
The visual identity was inspired by their programming archive, extracting the coding theme of their first line of code ever written.
mud orange developed a contemporary expression of tech programming to give the brand conceptual rigour and tech prowess whilst feeling relevant in the modern world.
The wordmark itself was inspired by programming language, the foundation of what brings Shamaazi to life. The open bracket integrated into the 'h' signifies the beginning point in coding; and for Shamaazi it means the beginning of a great partnership and the beginning of the Shamaazi way, whilst echoing its openness to new ideas and challenges. A semicolon provides structure in programming language, which replaces the 'i' in Shamaazi to reflect the structure they provide to partners, customers and their collection of products.
By bringing together the beginning and end of the wordmark, Shamaazi's "face" comes to life. Unlike usual emojis, Shamaazi's face is quirky with its straight smile and slanted wink. The face represents the people from all walks of life who make up Shamaazi; a place where you have the freedom to express your individuality. As the wordmark highlights their tech competency, the face highlights their light-hearted personality.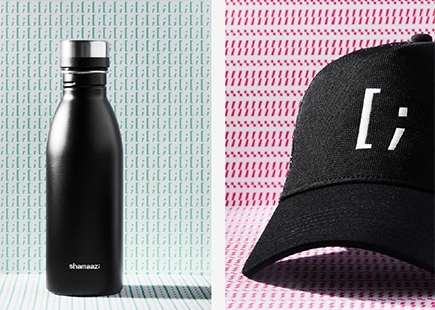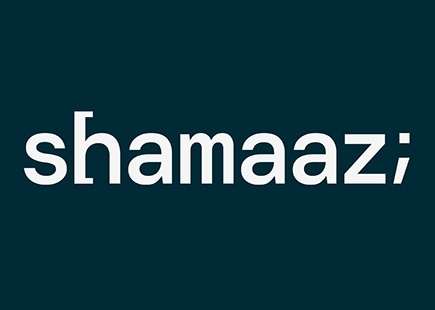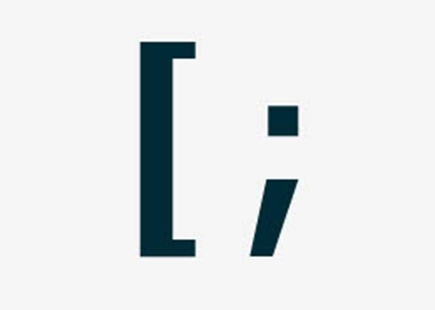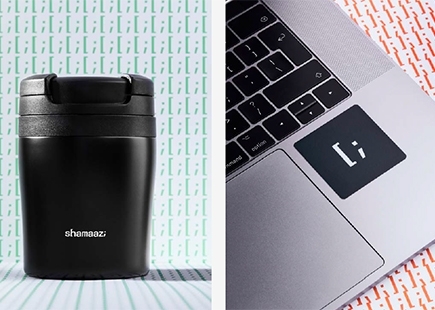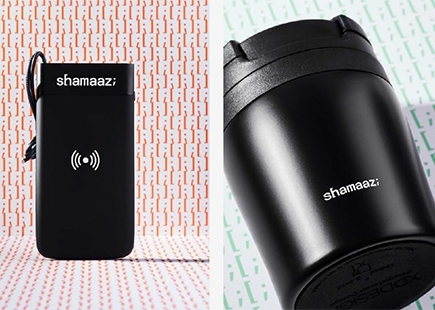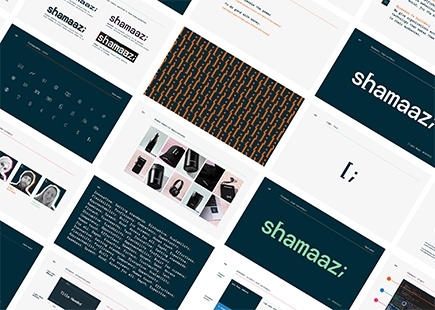 Ala Uddin, ECD at mud orange comments, "It was paramount that we built a brand that a team of remote developers really connected to, so the design, treatment and language of the brand needed to feel ownable to motivate them. Not only did this project build an outward facing brand that expressed tech competency with a contemporary feel, but we were also able to build a strategic direction and visual identity that provided internal direction and cohesion, transforming an organic start-up to a growing powerhouse."
If you enjoyed this article, you can subscribe for free to our weekly email alert and receive a regular curation of the best creative campaigns by creatives themselves.