New start-up Peepl offers its logo to everyone as an NFT

A rallying cry from the Peepl.
The global economy is broken.
We live in a system that values wealth over all else. One where the richest 26 people in the world own as much as the poorest 3.8 billion. And where, incidentally, of that list of 26 billionaires, only 3 are female, and only 6 aren't white. This system of run-away wealth centralisation results in massive inequality, across every corner of the world.

We're over two decades into the internet age. Free, instantaneous communication was meant to level out inequalities, bring opportunity to all. Instead, it's left us disconnected and poorer, cementing the existing chasms between rich and poor.

It's time for change.
The world needs a fundamental shift in how wealth is created and shared.
Introducing Peepl — a new start-up funded by the Liverpool City Region Combined Authority, using blockchain technology to build wealth for communities by creating stronger, more resilient local economies.
Peepl is on a mission to rewrite local economics, building the next generation of financial components that will incentivise the sharing and distribution — rather than the extraction and centralisation — of wealth. The Peepl token provides local economy champions and Peepl pioneers with lower fees, and ways to earn rewards for shopping locally and spending ethically.

Leon Rossiter, CEO and co-founder at Peepl said: "We believe in driving an economic revolution in how we govern our money and our technology. One that shares the wealth, instead of hoarding it. We are proud to be helping to rewrite local economies to be something that puts individuals, business and community at its heart. We've loved working with Uncommon to flip our logo redesign into a shared NFT idea that means we rent it back from those who designed it."
Ez Blaine, creative partner at Uncommon CX said: "Peepl offers an innovative approach at rebuilding the economy we all need right now at a time where inequality in wealth has never been more apparent. Most brands jealously guard their logo with an iron fist, but Peepl are literally giving it to their members. Every member gets to create their own version of the Peepl logo using their own unique handwriting, and receives it as a freshly minted NFT. Taking a traditional logo design brief and changing it up to offer an ownership structure is what CX is all about. We can't wait to see what comes back."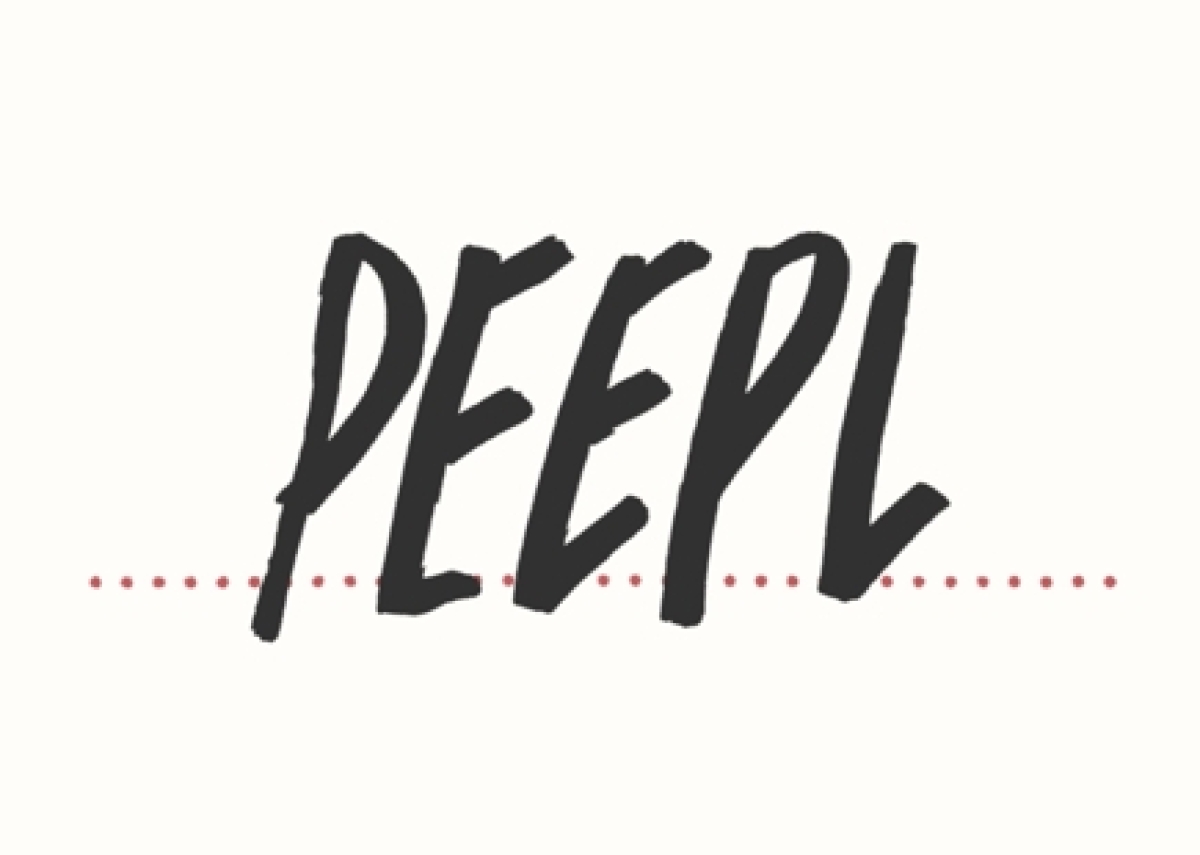 Yes, you'll actually own its logo.
How does it work?
Peepl will take your handwritten version of its logo and turn it into an NFT.
Every day, Peepl will pick a new logo for that day, and give the owner a share of its daily profits. You own the logo, Peepl simply rent it. A logo for the Peepl, designed by the people.
Sign-up to find out more about joining the Peepl 100 here.
If you enjoyed this article, you can subscribe for free to our weekly email alert and receive a regular curation of the best creative campaigns by creatives themselves.