NHS England encourages people to "Think 111 First" in major new campaign

A campaign by M&C Saatchi
NHS England and NHS Improvement have launched a major new campaign encouraging the use of the 111 service as a means of accessing A&E. The integrated push was created in partnership with M&C Saatchi.
As part of the ongoing'Help Us, Help You' activity which encourages the UK population to continue to access NHS services during the COVID-19 outbreak, 'Think 111 First' aims to make it people's first instinct to contact 111 when they think they need A&E for an urgent but not life-threatening medical need.
The campaign depicts people in precarious scenarios, frozen in time at the moment they realise they may need to go to A&E. The NHS is asking them to "think 111 first" rather than just turning up at hospital. People can now book an A&E time-slot via 111, which is particularly important as hospitals look to manage admissions and maintain social distancing.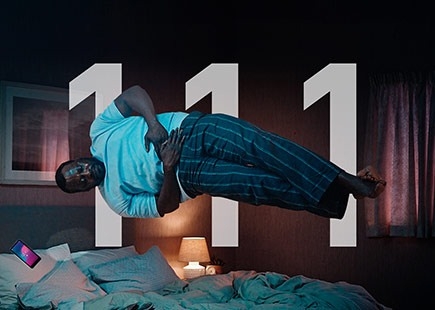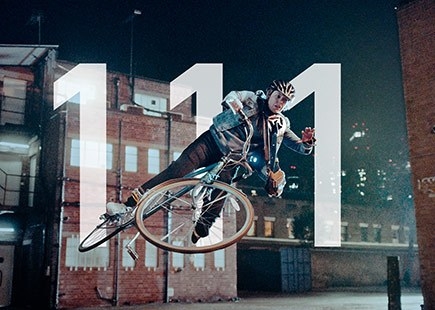 A 30-second TV spot, directed by Billy Pols through Merman Films, features a series of vignettes, including a woman falling off her bike after cycling over a bump in the road, a man suffering abdominal pain, and another man looking after a sick child – all suddenly frozen in mid-air, as if time had stood still.
The number 111 appears gradually on screen as a voiceover asks: "What's your first thought? What's the first thing you'd do? Where's the first place you'd go?". The ad then cuts to a shot of a 111 call centre, with a nurse and a voiceover says: "When you think you need A&E, just think 111 first. We'll help you right away. And if you need urgent care, we'll book you in to be seen quickly and safely. Just think 111 first."
The campaign is running across TV, VOD, out-of-home, social and digital channels. Media planning is handled by Wavemaker, and media buying is handled by OMD.
Ben Golik, Chief Creative Officer, M&C Saatchi, said:"We wanted to capture that dramatic moment when something happens, and it feels like time freezes. In that moment, our instincts kick in. Where people's first thought might currently be to go to A&E, we played on the ones in 111 to make this number the new first place to go to get the right help quickly and safely."
Credits
NHS England and NHS Improvement "Think 111 First"
Client: NHS England and NHS Improvement
Head of Campaigns & Social Media – Phil Bastable
Senior Marketing Manager – Ben King
Campaigns Manager – Imelda McAloon
Creative agency: M&C Saatchi
Chief Creative Officer – Ben Golik
Senior Art Director – Tom Kennedy
Business Director – Angus Maclay
Account Director – Rory Gilbride
Senior Account Manager – Siri Montague
Producer – Andy Thackery
Producer – Ed Day
Production company: Merman Films
Director – Billy Pols
DOP – Rina Yang
Executive Producer – Siobhan Murphy
Producer – Clara Bennett
Editor – Govert Janse/ Marshall St Editors
Post-Production – Absolute
Post Producer – Sally Heath
Colourist – Matt Turner
Music – Massive Music
Sound – 750
If you enjoyed this article, you can subscribe for free to our weekly email alert and receive a regular curation of the best creative campaigns by creatives themselves.