NHS England encourages people with early cancer symptoms to visit GP

NHS England has launched a major new campaign to help people overcome their fears of visiting the GP if they feel they may have early symptoms of cancer. The campaign, called 'Jack-in-the-box', was created in partnership with M&C Saatchi London.
M&C Saatchi has partnered with NHS England to create a 360 campaign which aims to increase the number of people presenting early with symptoms that might be cancer, so that their worries can be allayed, or an early diagnosis can greatly improve their prognosis.
The push is based on the insight that when someone notices a change in their body, alarm bells can ring, and when the thought of cancer pops into their mind, it can increase their fear of coming forward. It seeks to encourage people who have noticed a concerning change in their body to overcome this fear and contact their GP.
A tense 60-second TV spot, directed by Barney Cokeliss at Mad Cow Films, uses the metaphor of a man carrying and winding a jack-in-the-box to show the worry people can carry around with them, and the way their tension builds up as time passes. The ad demonstrates how, statistically-speaking, most people who go for tests, are told they don't have cancer – that the box is empty. And for those who do, an earlier diagnosis is always better – and makes it much more treatable.
The campaign is running across TV, VOD, out-of-home, press and social channels. Media planning and buying is by OMD and Wavemaker, and PR is by Freuds.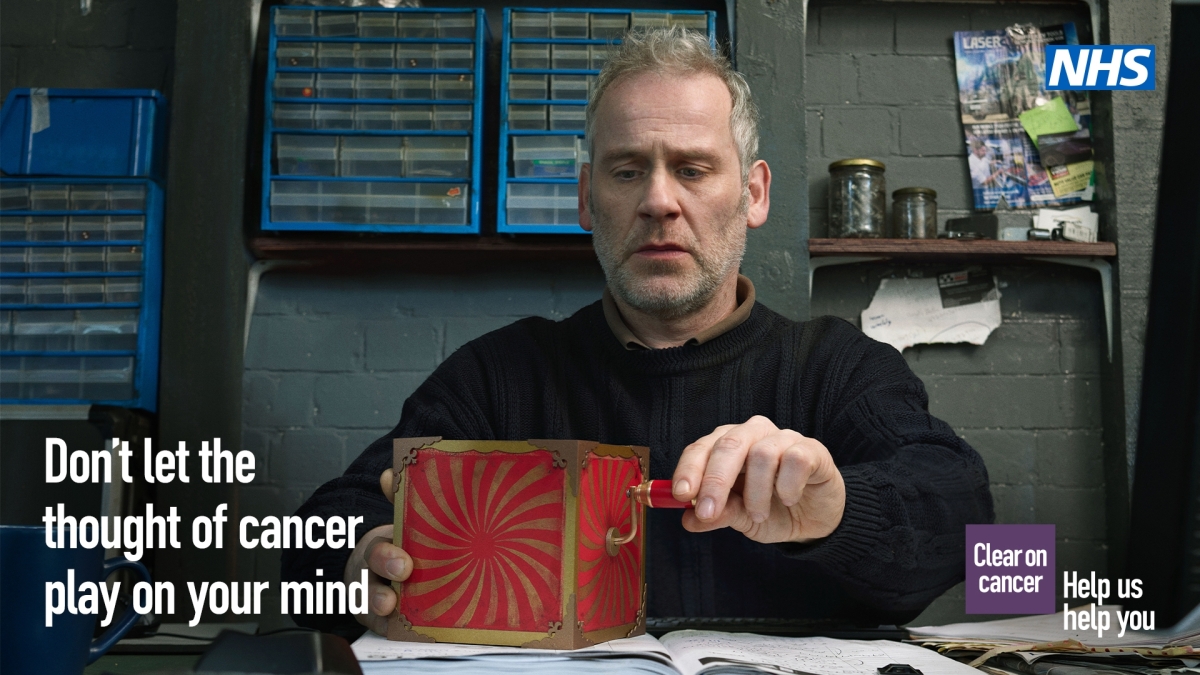 Ben Golik, chief creative officer, M&C Saatchi said: "Jack-in-the-box is a poignant metaphor for the health fears we can carry around with us. We crank up the tension and convince ourselves of the worst. But for most, that fear is ungrounded. This is the first campaign to target those very early symptoms – the changes that make us think 'that's not normal for me'. Whether to allay misplaced fears, or to get early treatment if it is cancer, we hope it helps more people come forward sooner."

If you enjoyed this article, you can subscribe for free to our weekly email alert and receive a regular curation of the best creative campaigns by creatives themselves.