Gousto and Manifest cook up a dinner party for a million guests, hosted by Nick Grimshaw, Paloma Faith, David Haye and Katherine Ryan

BOAST is a place where you can find out about recent creative campaigns.
It is a space where agencies and creatives can tell us about the new work they are proud of; blowing their own trumpet, so to speak.
Here's the latest from the creative world as we know it.
A campaign by Manifest
Gousto makes 'dream dinner guest' scenario a reality with UK's biggest star-studded virtual dinner party.​

Leading recipe box brand Gousto, is launching a bid to bring one million people together over a virtual dinner party, hosted by Nick Grimshaw, and joined by stars Paloma Faith, David Haye, and Katherine Ryan on Friday, May 22nd at 8pm BST.
This comes as over three-quarters of Brits (78 percent) believe that cooking food and sharing meals brings people together, no matter what's going on in the world.

The UK's biggest ever virtual dinner party. And you're invited.
For one night only, Table for 1 Million dinner party, which is setting out to be the UK's biggest ever virtual dinner party, is free for everyone to attend. Joining from the comfort of their own kitchens, the four dream dinner guests will serve-up an unmissable evening of entertainment and laughter over delicious food.
People getting involved at home will be able to ask them questions, participate in group photos, and get involved in a variety of unique interactive moments that bring everyone close together to celebrate community spirit.

Ali Maynard, managing partner at PR agency Manifest, creators of the campaign, said: "It takes the right kind of crazy to attempt to launch a campaign like this whilst in lockdown! From its inception just four weeks ago, the Manifest team has been working incredibly hard to get this cross channel campaign organised despite current lockdown situations meaning the team's working remotely across the UK.
I am in awe of the team being able to seamlessly bring to life the daring campaign that is, Tablefor1Million working closely with the inhouse team at Gousto and paid media agency the7stars. We are incredibly excited to see the live show, the talent line up we've secured is exceptional and so, SO, funny, so make sure you've booked your seat at the table. See you there"
Broadcaster Nick Grimshaw, and the host of Table for 1 Million, commented: "My love for food has grown to a whole new level during the lockdown. Tea time is the best time so I can't wait to get thousands of people around the same virtual table at Table for 1 Million with my three dreamy guests, Paloma, Katherine, and David."
The Table for 1 Million dinner is being announced following a study on lockdown habits by Gousto, which reveals that two-thirds of Britons say sharing food together is one of the most important things to keep their spirits up during the lockdown.
In the lead-up to the event, people are able to book a seat at Table for 1 Million and access one of four delicious Gousto recipes to cook and enjoy at the dinner party. The dishes range from a 'Garlicky Chicken Kiev with Green Beans' to 'Creamy two-mushroom Risotto'. There's also an official Spotify playlist featuring tracks selected by the celebrity dinner guests that diners can tune into on the night whilst they are cooking and eating.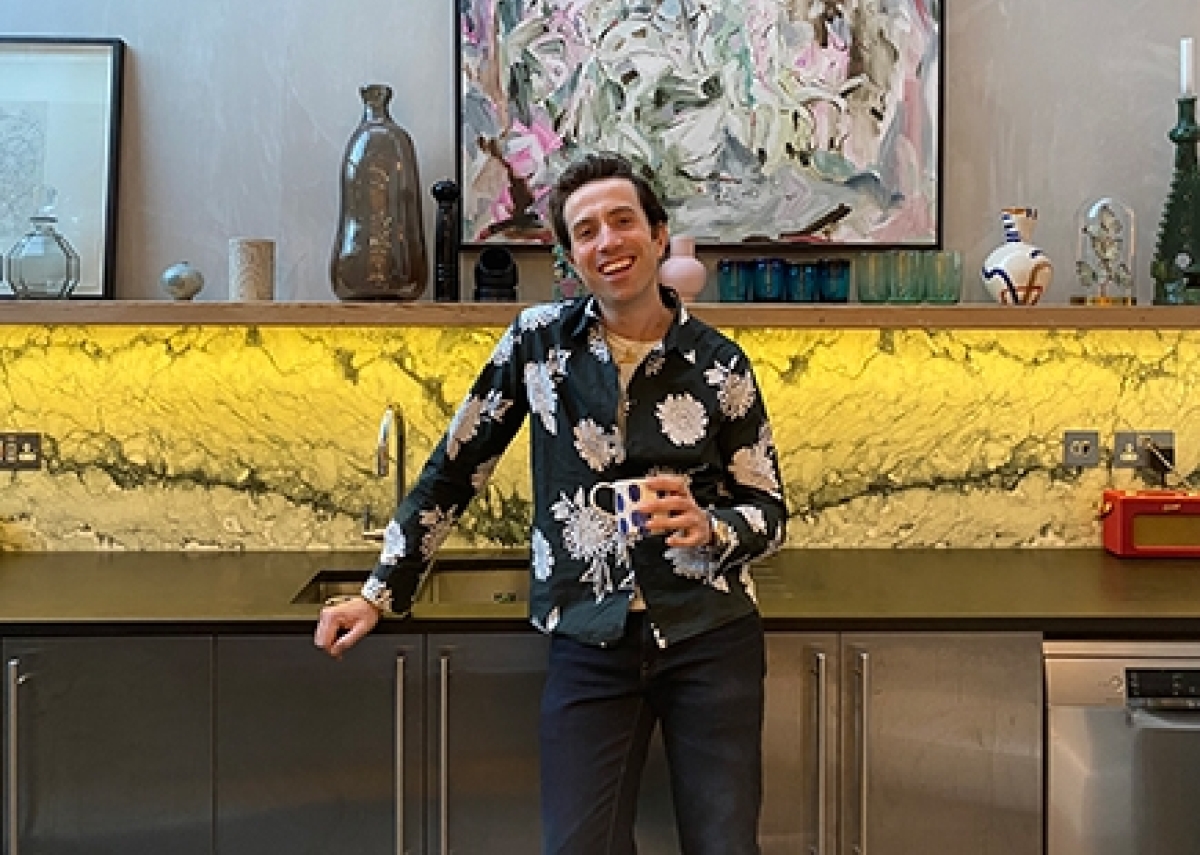 Creativity in the kitchen
The research by Gousto found that dinnertime has become more of an occasion in lockdown for almost half of Brits (45%). Playing games at the table, creating a themed evening, and dancing in the kitchen are some of the most popular ways to elevate dinnertime.
Almost another half (44%) of people are making more of an effort to cook and eat with other members of the household, as it's something to look forward to (36%) and to keep the positivity up at home (31%).
Video calling is another way to keep the positivity up, with 83% of people say they look forward to video calling with friends or family to lift their mood during the lockdown.
Creativity in the kitchen is keeping us busy with a third cooking a new dish at least once a week during the lockdown.
Timo Boldt, CEO, and founder of Gousto commented "Bringing inspiration to mealtimes is what we do best. Our Table for 1 Million event will provide the ultimate dinnertime inspiration as people join together to celebrate delicious food and be entertained by the brilliant lineup of celebrity guests.
"Using our data, we're sharing recipes of the nation's favourite dishes, so our guests can cook and enjoy the food they love most, with up to one million others eating the same meal. Food has always held a unique unifying power, so we're incredibly excited to bring people together in this unique way."

Boxing champion David Haye commented: "I must admit I do love good food, I've been doing more cooking during lockdown - it's been a steep learning curve, but mealtimes are now a real moment in the day, a social occasion. I tend to put on some music and hope for the best!
"For me, Gousto's Table for 1 Million is doing two great things: bringing people together across the country and raising donations for the Trussell Trust foodbank charity, which is so important during this time. I can't wait to get around that virtual table with Nick, Katherine, Paloma, and celebrate great food with everybody in their homes."
Gousto is on a mission to become the UK's most-loved way to eat dinner by empowering home-cooks with a whole heap of inspiration and more time to enjoy the things they love. Gousto offers 50 recipes a week, delivering precise ingredients and easy-to-follow recipe cards directly to doors across the UK. Prices start from £2.98 per meal including free delivery 7 days a week.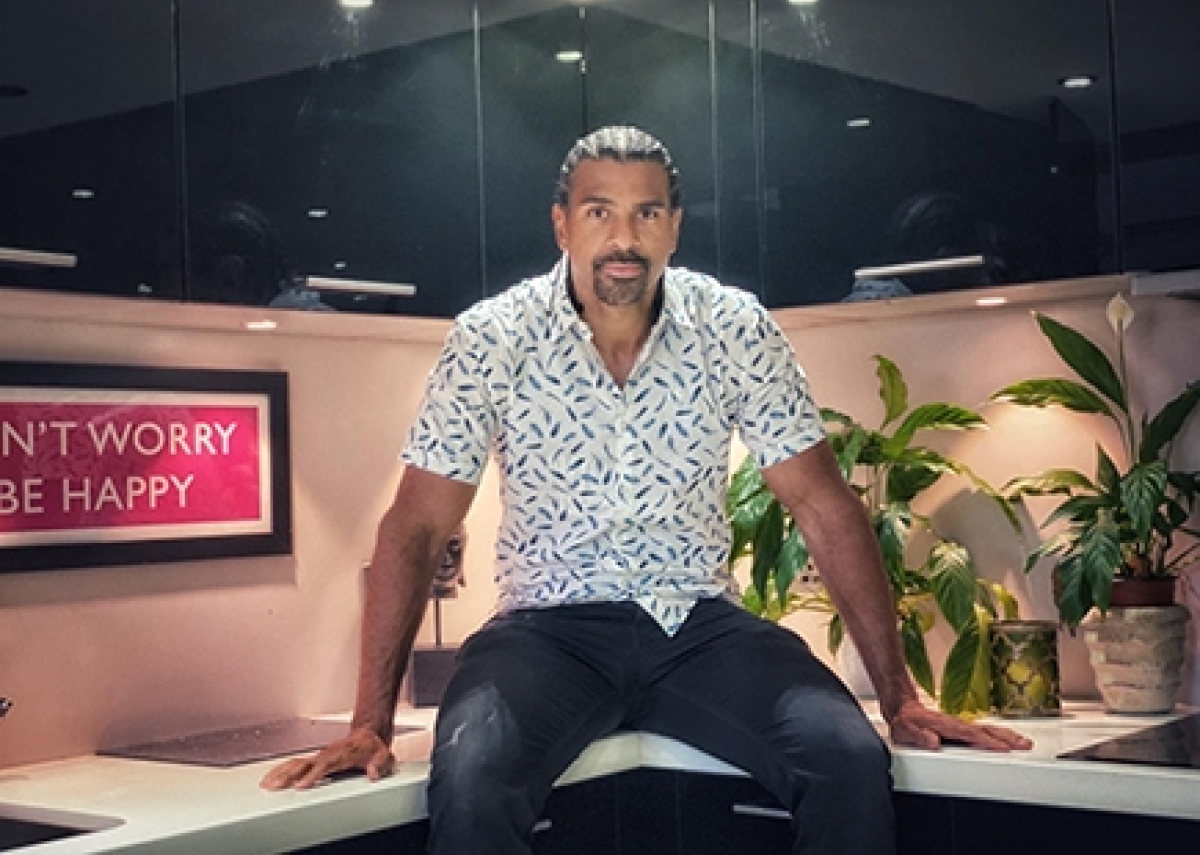 Paloma Faith commented: "I've been getting all sorts of creative in the kitchen during the lockdown and now I get to share this with new friends at the Table for 1 Million virtual dinner table using Gousto's gorgeous recipes. I'm going to use it as an excuse to get out of my brain fog and dress-up. Every dinner at the moment is an occasion and for this extra special one, I'm really looking forward to getting my best plates out cause I love to make things look great in the face of adversity! Can't wait to natter the night away with Nick and the others."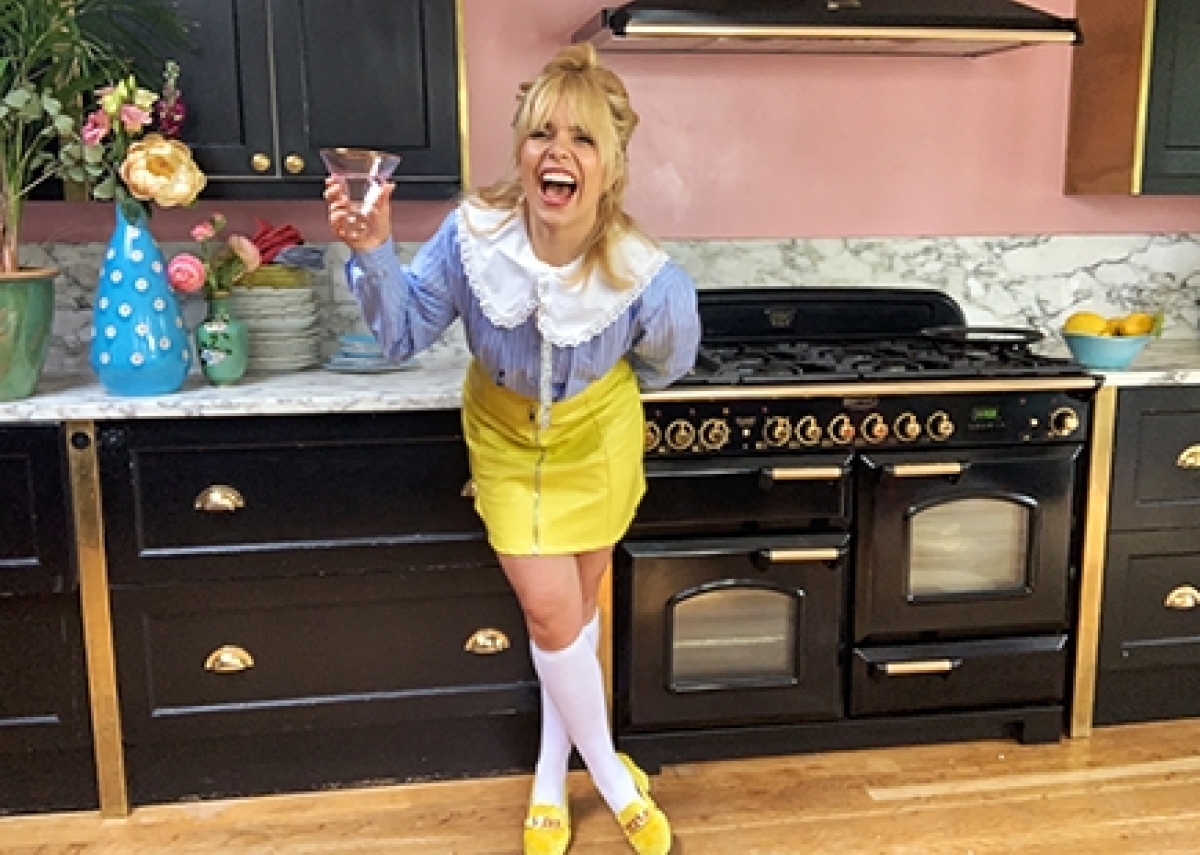 Comedian Katherine Ryan commented: "During the lockdown, I'm spending more time cooking in my kitchen and loving it. Although I can't have people physically in my home and serve them a Katherine Ryan dinner special, the Table for 1 Million dinner means we can at least come together and eat at the same table, even if it is a virtual one! I'll be putting my cooking skills to the test, and maybe even try and outshine Nick, David and Paloma's dishes! Let's make this a night to remember, and have some fun."
Branded credit: Join Nick Grimshaw and three dream celebrity dinner guests at Gousto's Table for 1 Million on Friday 22nd May at 8pm. www.tablefor1million.com @goustocooking #Tablefor1Million
Picture credit: Gousto's Table for 1 Million virtual dinner party with Nick Grimshaw, Paloma Faith, Katherine Ryan and David Haye on Friday 22nd May.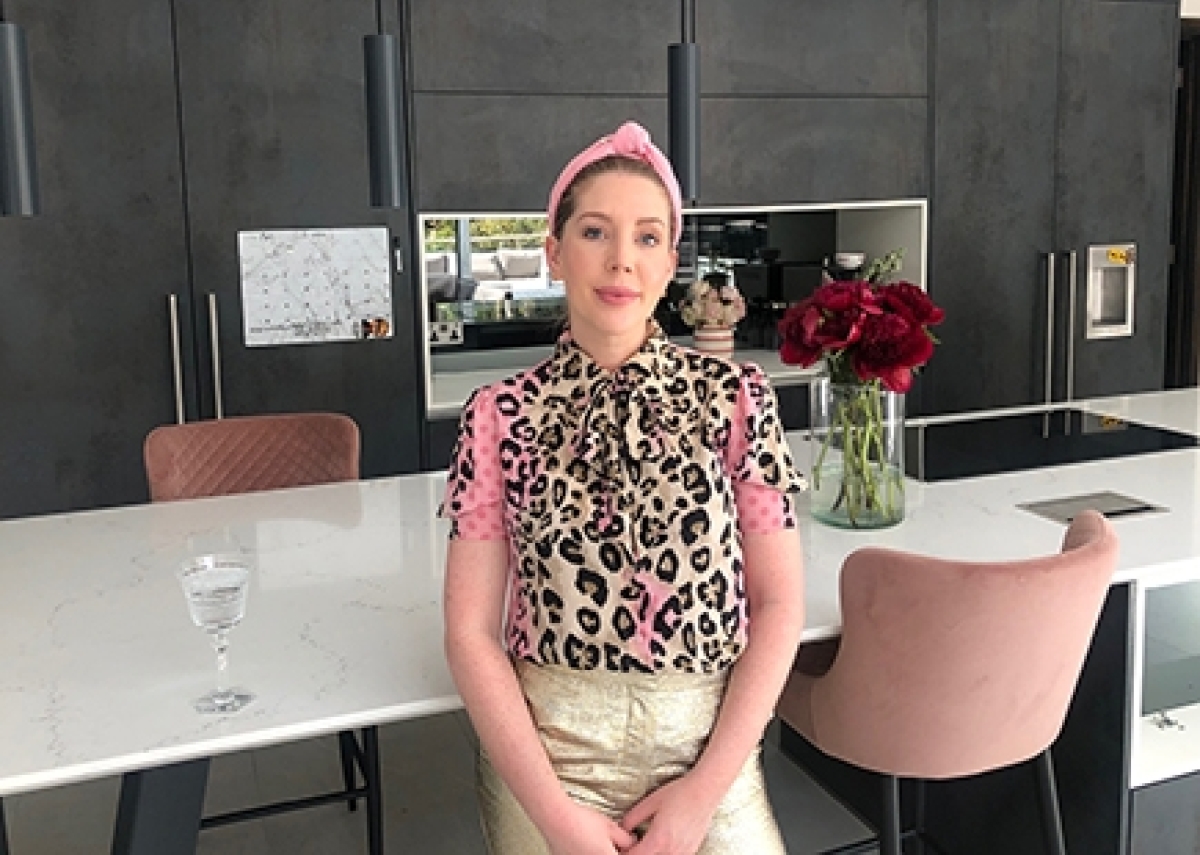 If you enjoyed this article, you can subscribe for free to our weekly email alert and receive a regular curation of the best creative campaigns by creatives themselves.