How Asda brought Buddy The Elf back to screens this Christmas

Asda gives fans a behind-the-scenes look at how one of this year's most talked about Christmas adverts 'Have your Elf a Merry Christmas' was made.
Launched on 4th November, Asda's Christmas advert has already amassed over 2 million views on YouTube.
Thousands of excited and curious fans have flocked to social media to ask just how Asda managed to bring Buddy the Elf back to screens, 19 years after one of the nation's favourite Christmas films was released.
Featuring interviews from the team that made it happen and unseen behind-the-scenes footage, a new 'making of' film reveals how Asda set about the difficult task of seamlessly integrating original footage with newly shot scenes. This placed the beloved Buddy at the heart of a modern-day ad as viewers join him on his chaotic first day as a member of the Asda in-store Christmas team.
Shot by multi-award-winning director Danny Kleinman, and brought to life through state-of-the-art, first-of-its-kind VFX*, the advert was created by integrating classic film footage into an all-new production which had never been done on this scale before. The video explains how highly detailed rotoscoping work was applied to cut Buddy out of the original film background, whilst a digital Asda store was created by scanning a real, bricks-and-mortar location, allowing the creative team to scout their locations virtually and relative to Buddy's existing performance.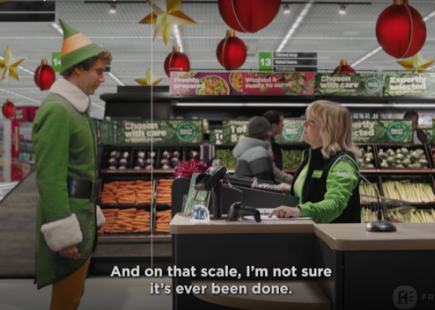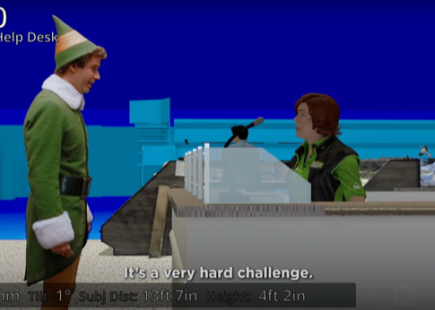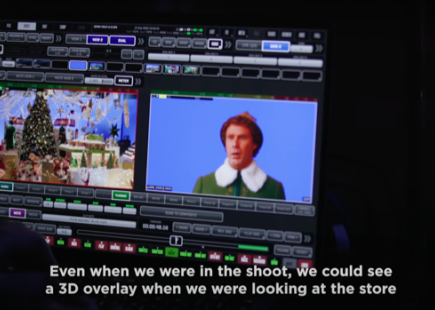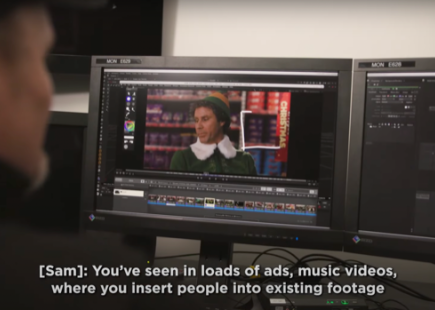 During filming, an on-set body double was also used for eyeline reference and to provide nuanced shadows and interactions which could be incorporated into the final ad. If you're wondering about the infamous tree scene, that was also performed by a stuntperson on set.
If you enjoyed this article, you can subscribe for free to our weekly email alert and receive a regular curation of the best creative campaigns by creatives themselves.