'Be Who You Are': Is Oakley being true to itself in this recent collaboration with Kylian Mbappé?

Oakley has welcomed Kylian Mbappé to its ranks as a global ambassador as part of a multi-year deal. Another lucrative sponsorship for the footballer, alongside Nike, Hublot, EA Sports, and more recently, Dior.
None of this is surprising at all.
The 23-year-old is already considered one of the best footballers on the planet, and the rightful heir to Cristiano Ronaldo and Lionel Messi, who have long sat at the pinnacle of football and brand partnerships.

What may be a surprise is Oakley as a choice for Mbappé.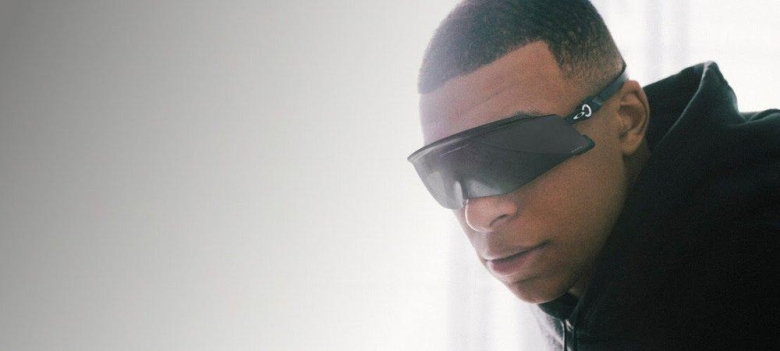 After all, this is an athlete who can not only cover the pitch like a bullet train, and rifle in shots from impossible angles, he's also photogenic with an uplifting life story.
In fact, that life story— from playing on the streets of Paris as a child to a World Cup winner at the tender age of 19—is retold as a prophecy and is the focus of the 'Be Who You Are' campaign. Quite a coup for Oakley, and it certainly feels like an attempted departure for those of us that associate the brand with dads circa 1995.
Let's take a look.
So, what of the ad itself?
There's some nice direction in there, particularly the sense of movement. But at other times, it feels faintly ridiculous—Mbappé floating weightless sporting wraparound sunglasses Bono would balk at for being too flashy is one example.
What does it mean? That the laws of physics don't apply to Kylian? That he's out of this world?
The sunglasses certainly appear to be. I can see Elon Musk wearing them when he finally slips the surly bonds of this planet to become a star child, or whatever it is he wants to accomplish out there.

My other gripe is that this feels very much like a Nike campaign. Indiscernibly so.
The interspliced camcorder footage of Mbappé as a child, the profound voice-over, the triumph over adversity—all things we've seen in recent Nike ads. I'd be surprised if its previous campaigns hadn't made their way into concept meetings or onto mood boards. Even the headline, 'Be Who You Are', looks like it was unfurled from a copywriter's waste basket at Wieden+Kennedy. Be who you are, even if that means closely resembling another brand's creative, apparently.
Let me put this another way – if you added the Nike logo and the tagline 'Just Do It' at the end, would it feel out of place? I'm not so sure.
It's a shame really. Especially given the undoubted budgets and the talent involved.
There was a blank canvas here and scope for something completely new – a wide-open goal. Instead, we have a bit of a mis-hit.
Footballers are fond of saying that they do their 'talking on the pitch', but if I were Oakley, I'd give this pitch to someone else.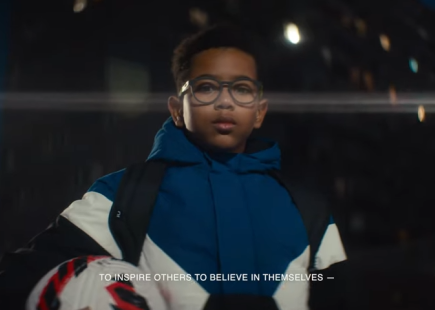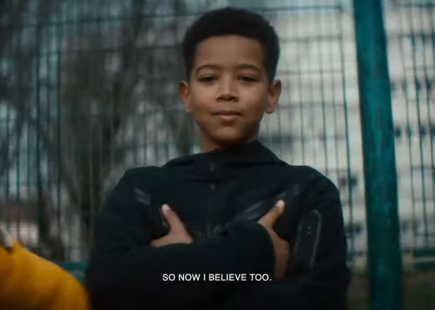 If you enjoyed this article, you can subscribe for free to our weekly email alert and receive a regular curation of the best creative campaigns by creatives themselves.