P&O Ferries suggests 'There is Another Way' to travel with playful OOH posters

P&O Ferries announces its new ad campaign to entice people to travel via ferry over planes and trains, contextually positioning themselves in and around train stations and airports where travellers will be using these other forms of transport.
P&O Ferries - the leaders in ferry travel in UK and Ireland - are using out-of-home posters to alert travellers that 'There is Another Way' to travel. Created by Publicis•Poke, with media planning and buying driven by Starcom, the campaign positions P&O Ferries as a challenger brand and a travel alternative in a category full of frustrations.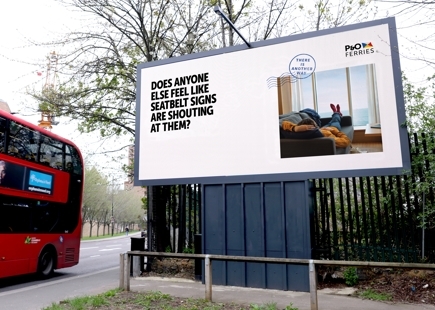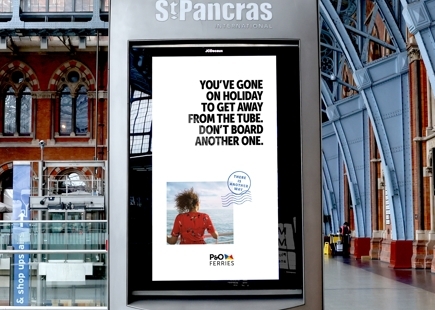 The posters consist of attention-grabbing headlines which spell the facts out in black and white: there really is another way to travel. The ads generously use white space in a nod to the roomy nature of the ships, while the handmade 'There Is Another Way' stamp and nostalgic photography delivers that holiday feeling.
The tongue-in-cheek ads utilise bold, contextual placements that target specific relatable pain points when travelling. For example, posters en route to both the Eurostar and Gatwick Express lines will highlight the fact that when you travel with P&O Ferries, there is no luggage or liquids allowance. One ad at St Pancras Station reads: 'On trains and planes you book a seat but on P&O you choose a ship.' The ads are strategically positioned in a bold, playful way to embed P&O Ferries' brand positioning as the most enjoyable way to travel.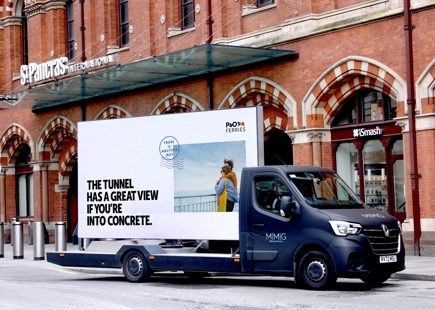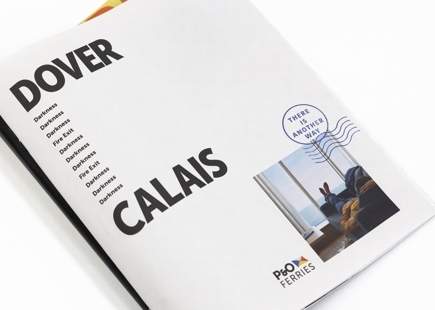 The campaign will also run across digital, print, and audio; these formats will also playfully showcase P&O Ferries as another travel option, all while being delivered to consumers when they are likely to be thinking about travelling by plane or train. The campaign launches today and will run until July, targeting consumers with intent to travel across key regions.
The campaign will also feature a partnership with Amazon, which includes a content hub to highlight the benefits of travelling via ferry. This will drive consumers to find out more and engage with the P&O Ferries brand.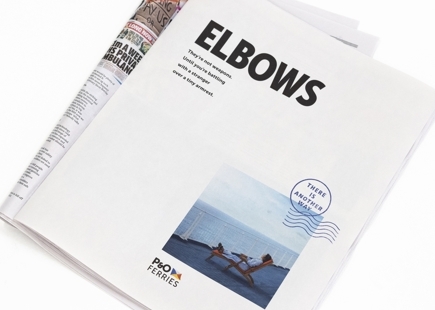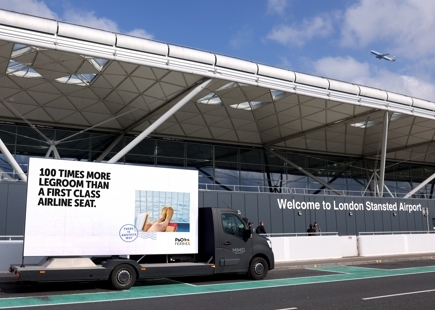 Jo Harvey, Head of customer marketing at P&O Ferries, says: "Going on holiday shouldn't start when you arrive, we wanted everyone to know that travelling to your destination shouldn't be a dreaded part of your break. Our ambition is to put ferry travel back on the map. Sometimes an overlooked mode of transport, we wanted everyone to see that you don't need to compromise on what you bring or how comfortable your journey is when you travel by ferry so that you can start your holiday when you set off."
Steve Paskin, Creative Director at Publicis•Poke, says: "This work drives home the fact that there is another travel alternative with P&O Ferries. The posters are bold and playful: they poke fun at common frustrations in a way that resonates with us all.. Contextual media is the heartbeat of this campaign, and it's what really helps drive the message in a way we can all relate to."
Sian Campling, Planning Director at Starcom UK, says: "Strategically positioning the P&O Ferries message on outdoor posters around travel hubs as well as in travel sections within print and online titles as well as when our customers are considering travel product purchases is a great way to get our audience's attention and make them rethink their travel choices. Not just a ferry market leader, P&O Ferries is a challenger brand within the broader travel category and this campaign marks that with a splash!"
Credits:
CLIENT: P&O Ferries
ADVERTISING AGENCY: Publicis•Poke
EXECUTIVE CREATIVE DIRECTOR: Dave Monk
CREATIVE DIRECTOR: Steve Paskin
ART DIRECTOR: Rhys Hughes
COPYWRITER: Barret Helander
COPYWRITER: Nigel Roberts
DESIGNER: Dave Stansfield
DESIGNER Austeja Skudaite
BUSINESS LEAD: Matt René
ACCOUNT DIRECTOR: Caroline Pollard
SENIOR ACCOUNT MANAGER: Claire McQuade
STRATEGY DIRECTOR: Diego Chicharro
STRATEGIST: Joe Percy
AGENCY PRODUCER: Sheree Gordon
MEDIA AGENCY: Starcom
MEDIA PLANNER (Managing Partner) : Danny Weitzkorn
MEDIA PLANNER (Business Director): Marjorie Davies
MEDIA PLANNER (Account Director): Sian Campling
MEDIA PLANNER (Account Manager): Bahja Ali
MEDIA PLANNER (Account Executive): Hamza Ishaque
MEDIA STRATEGIST: Tim Forrest
PRODUCTION COMPANY: Prodigious
PHOTOGRAPHER: Lulu Ash
PRODUCER: Nicole Hathaway
POST-PRODUCTION: Prodigious
If you enjoyed this article, you can subscribe for free to our weekly email alert and receive a regular curation of the best creative campaigns by creatives themselves.