Paddington Bear and Barbour create a heart-warming partnership in this nostalgic ad

Away from the pizzazz of the John Lewis Christmas ads, which is often seen as the star aloft the advertising tree, Barbour's new ad is a stealthier albeit equally heart-warming offering, thanks largely to its pairing with another British icon – Paddington Bear.

The animated spot – more in the style of Peggy Fortnum's illustrations in the original Michael Bond books, and not at all like the CGI iteration of recent films – was launched earlier this month.
For the sceptics out there, this isn't merely a brand piggybacking on a beloved character, it's beautifully realised, gently funny, and radiates warmth like an open log fire.
The pairing works so well because of Paddington Bear and Barbour's quintessential Britishness (granted that Paddington is actually Peruvian) – with both typifying a nostalgia for a time that may well have never existed, but we want to live in. That sentiment travels well abroad too, with both being successful exports.
The late Michael Bond was rightly protective over his creation, but even the purists out there would be at odds to point out anything that would set his grave to 'spin cycle'.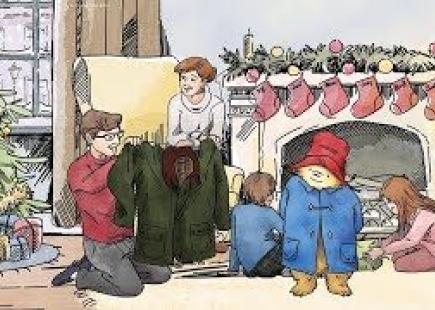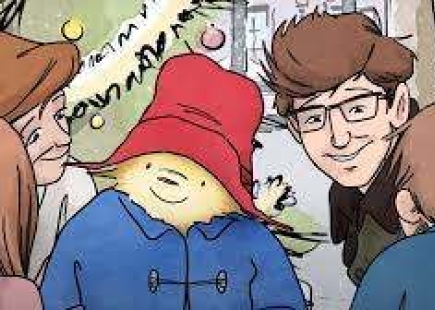 There's an emphasis on sustainability here – Paddington doesn't buy a new jacket, he rewaxes an old one.
Now I'm not sure if you've ever rewaxed a jacket, but it'll rank somewhere high on your list of messy and difficult middle-class weekend chores. Simply put – it's a labour of love.
Of course, where Paddington is concerned, chaos is never far away, though being the innocent he is, never intended. Indeed, Paddington is the walking aphorism of 'the road to hell is paved with good intentions'. That said, he somehow pulls it off without making 32 Windsor Gardens entirely uninhabitable over the festive period.

Barbour's heritage messaging gets a nod here, too.
Mr. Brown's father is seen wearing the same jacket in photographs on the wall, and we assume it's been passed on. That's a big thing for Barbour – heritage, tradition, durability – and its clothing is often considered heirlooms. People spend hundreds over the cost of a new coat to have their current one repaired at their South Shields factory, purely for sentimental reasons. Boohoo and Pretty Little Thing this ain't.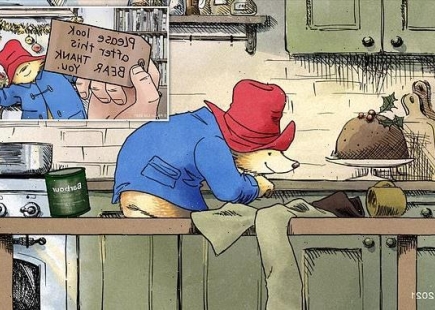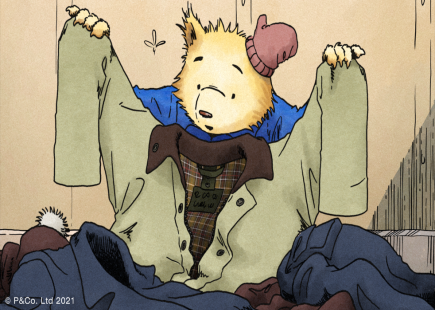 The emotional crux of the ad is pretty masterful.
When Paddington arrived in England at, well, Paddington Station (where you can still find a sweet statue on the platform), he had nothing except for a battered suitcase, a hat, and a written plea, 'Please look after this bear. Thank you'.
Incidentally, the duffel coat came afterwards, and I'm glad they kept Paddington on-brand at the expense of upgrading his coat to a Barbour one – I'm sure there was a temptation.
The tag reappears here, with a coda written on the back in Paddington's charming and childlike handwriting, 'thank you for looking after me'. It's enough to send a tiny flutter through even the most calloused heart.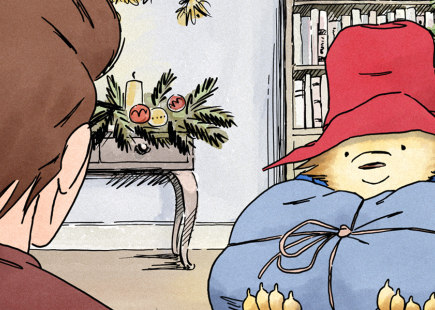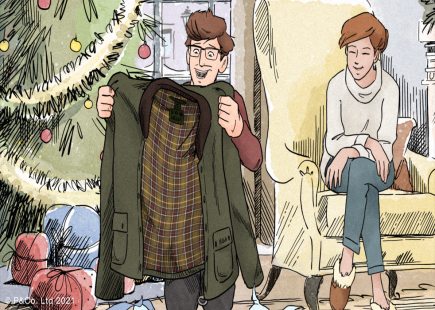 So why do I love it?
Well, for all the reasons listed above, but also for my own wistful reminders of childhood – reading and watching Paddington Bear (of course), the outdoors, but also the smell of wax jackets, a smell that easily triggers my own Proustian recall.

Lastly, my 92-year-old grandfather generously gave me some money as a Christmas present last year. My mother proposed that I bought something that would last, something meaningful (rather than, say, paying bills), and… guess what I bought?
I think of him every time I wear it, and I wear it the same way Paddington wears his heart on his sleeve – all the time.
If you enjoyed this article, you can subscribe for free to our weekly email alert and receive a regular curation of the best creative campaigns by creatives themselves.