Pirate websites expose the truth about the war in Ukraine to Russians

Nebo, a Kyiv-based creative agency, has created an undercover cyber initiative called 'Torrents of Truth' to counter misinformation within Russia about the war in Ukraine and bypass Russian censors.
For the many Russians who get their news from state media, the invasion of Ukraine is no more than a "special military operation." Misinformation and propaganda are endemic and punishments for anyone going against Kremlin disinformation range from fines of $45,000 to up to 15 years in prison.

The Torrents of Truth campaign, made with support from global advertising agency 72andSunny, involves disguising eye-witness content and news reports about the war in Ukraine as pirated blockbuster movies, popular TV series, software and music. The reports are then uploaded to Russian pirate sites via torrenting (peer-to-peer file sharing). These same files are then downloaded by Russians looking to access pirated Western content.
The truth about the war is relayed in videos embedded in the entertainment content presented in Russian by Ukrainian journalists, who give harrowing personal accounts of the brutal reality of the Russian invasion of their country, interspersed with footage of the war.
When a Russian internet user downloads a file and clicks on it to play, they will be told: "This isn't what you expected to see. But this is something that you should see. The truth."
A powerful compilation of TV news from around the world about the war will then follow, ending with the call to action: "Keep spreading this torrent to keep spreading the truth. Find out more in the ReadMe.txt file. torrentsoftruth.org."
In one of the most powerful videos, Ukrainian journalist, TV and radio host Volodymyr Biriukov describes the Russian war atrocities he witnessed in Irpin and Bucha, saying: "I saw with my own eyes exactly how people were killed. They were set on fire, tied up, shot in the head at point-blank range, their nails were cut off right from the fingers. As a journalist, I never thought that I would have to face such brutality and horror. But all this can be stopped if you speak the truth, if you don't remain silent, if you send this video and other videos related to the war to other people."
In another hard-hitting address to camera, popular Ukrainian journalist and YouTuber Anton Ptushkin, who has more than 5.7m followers on the video platform, as well as 2.5m followers on Instagram, speaks from his home in Kyiv, saying: "Trust me when I say that you are more likely to see neo-Nazis on your federal TV channels than on the streets of Kyiv. The oppression of the Russian speaking population in Ukraine and fascist government is also a myth and a lie, promoted by Russian media. Whatever they tell you on TV, most of the free world condemns this war. Perhaps you don't realise it just yet, but this is not a liberating war. It's an invasion and a crime!"
Viewers are invited to open the ReadMe file in the Torrent package which will include trustworthy sources of information about the ongoing war in Ukraine, with an extensive list of verified links, resources and tools people can use to keep seeking the truth.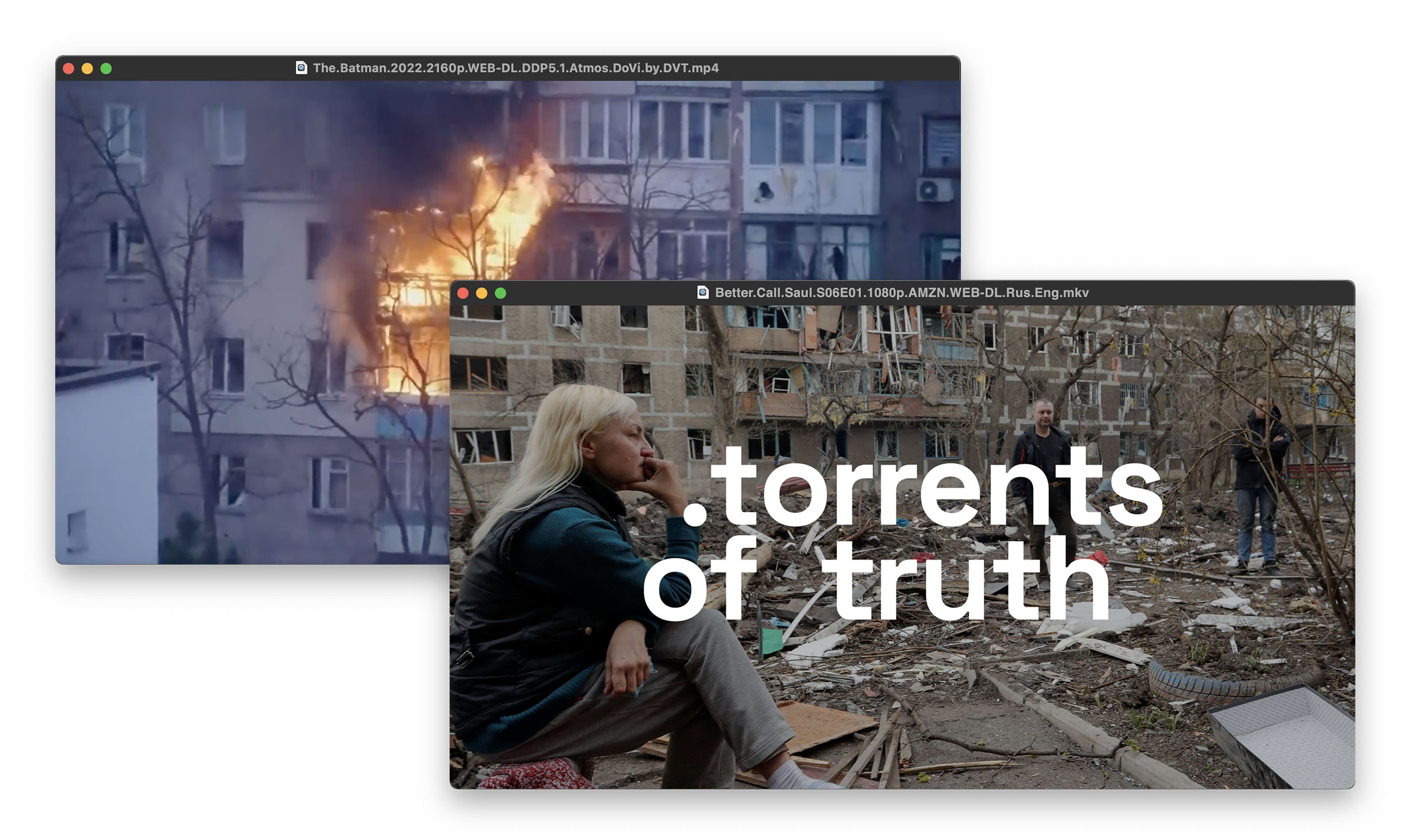 Torrents of Truth was conceived and developed by global advertising agency 72&Sunny with Kyiv-based Ukrainian creative ideas agency Nebo.
Both saw Russia's decision to encourage its citizens to pirate Western entertainment content as a huge opportunity to strike a blow for freedom of speech in Russia.
The aim is to get the people who download Torrents of Truth videos to 'seed' them across platforms. By sparing a bit of bandwidth to download and share the hidden files, anyone, anywhere can help to tackle censorship in Russia and spread the truth about the horrific invasion of Ukraine.

Volodymyr Biriukov said of the campaign: "When I was asked to take part, I immediately agreed. This is a unique platform that will reach out to those who have fallen under the influence of powerful propaganda. Fortunately, it is curable. Truth always wins. I am more than sure that the truth will help save thousands of lives on both sides."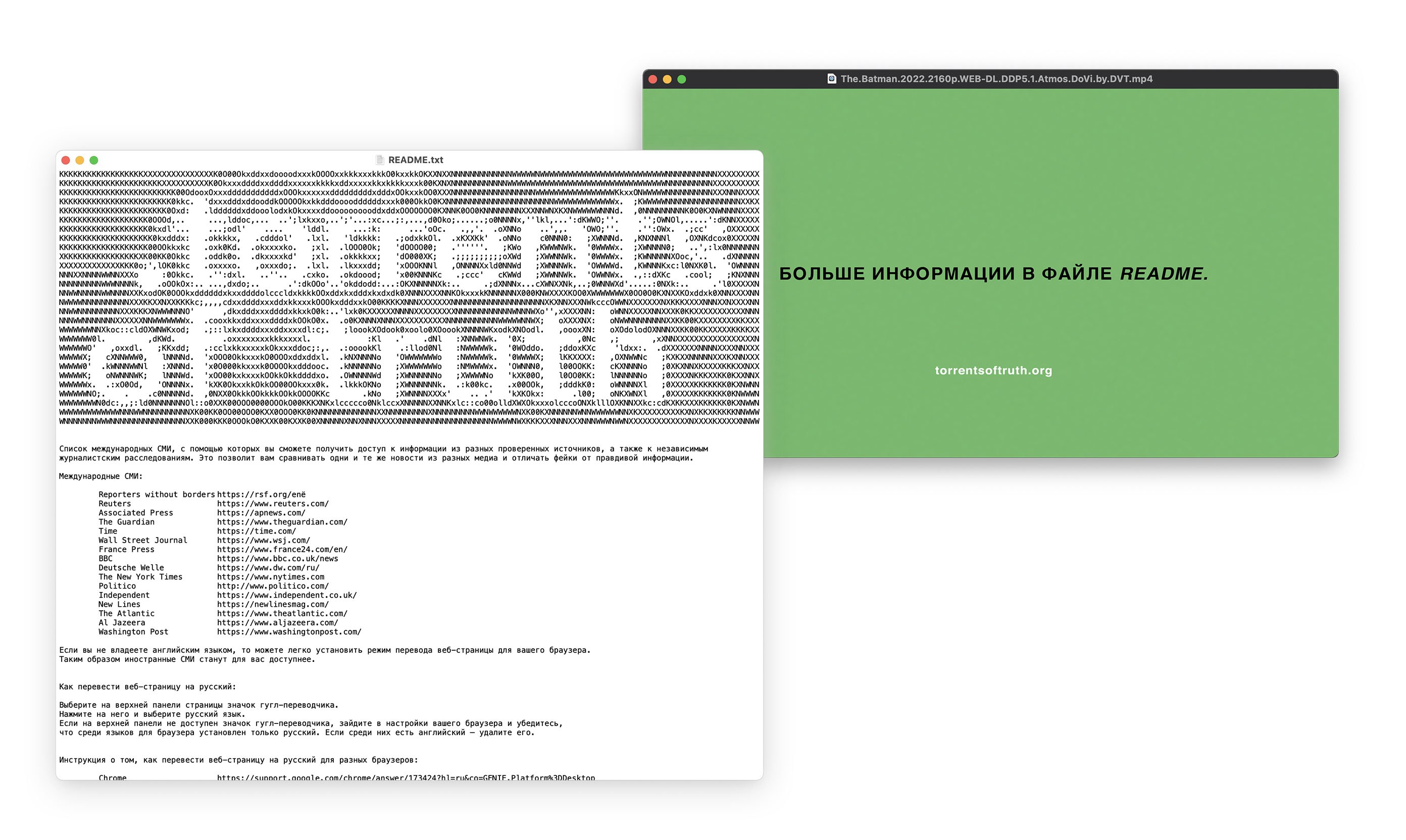 Olga Kokoshko, owner and CEO at Nebo, said: "Working through the war made us stronger. If we are capable of doing this, there is no project to scare the Nebo team. We are proud to create such an impactful project in collaboration with 72andSunny. It shows that we are ready to join the international creative community and do beautiful work together. I believe that we have a unique perspective that gives a great cultural impact to any project. The war didn't just hurt us, it also gave us a superpower to see the beauty of life."
Daryna Ponomarenko, copywriter at Nebo said: "Even when poisonous lies are in all places around us, we will not stop screaming for the truth because it is our weapon today. This is what this project is about."
Guillaume Roukhomovsky, associate creative director at 72andSunny said: "Most Russians don't know what is really going on in Ukraine–even if they are doubtful about what they are told, it is impossible for Russians to find out the truth, in a country where the truth has been banned from TV channels and newspapers by the Kremlin. Torrents of Truth's purpose is to create a new, mass undercover channel that re-empowers journalists in face of the information war ."
If you enjoyed this article, you can subscribe for free to our weekly email alert and receive a regular curation of the best creative campaigns by creatives themselves.