Planting the seeds of change: Channel 4 and Merchant Gourmet impress with recycling campaigns

Reusing. Recycling. Reinventing.
I grew up in the countryside and living alongside nature has always been part of my life.
Being an advocate for the environment, and a designer, I'm always on the lookout for creative ideas.
While taking a walk down Brick Lane, I was stopped in my tracks by the 'Garden Revolution' campaign.

Plant an ad?
The OOH advert read 'Plant this ad and join The Great Garden Revolution' along with the Channel 4 logo.
My immediate thought was to question how on earth someone could plant an advert—did they mean for us to take it off the wall and put it in the soil?

Well, yes. That's exactly what they meant!
I loved the dark green on cream design, which gave a sense of simplicity and evoked ideas of the environment, together with the mottled effect of the message blending into the paper, becoming part of the paper itself.
Walking back down the same street later that day, it was incredible to see this advert was now covered with a new layer made of hanging leaflet cards waiting to be pulled off. As we read the message 'Plant this and join The Great Garden Revolution', we realised the paper was made from seeds. Plant it, water it, and see it grow.
The concept all fell into place; the ad had been put up as part of the advertising campaign between Channel 4's new prime-time gardening show, 'The Great Garden Revolution' and Ronseal.
I took one of the wonderfully tactile cards embedded with seeds, feeling involved in the campaign.
This really was one of those ideas that makes you close your eyes and think: what an inspiring idea.
Not only was it expertly designed, but it invited the public to join the 'Garden Revolution', encouraging us to come together as a community and make an impact. We were being invited to be at one with nature, appreciate nature, get involved with nature.
As a designer, I appreciated that the paper used for this activity was eco-friendly whilst also being pleasant to touch, with the paper crinkling gently in my hand. The idea of reusing paper which initially came from a tree to now give a format to house seeds is an inspired one, and Channel 4 clearly considered the importance of reusing and giving back to nature in this campaign, whilst also giving a real sense of community to the area where the cards were placed.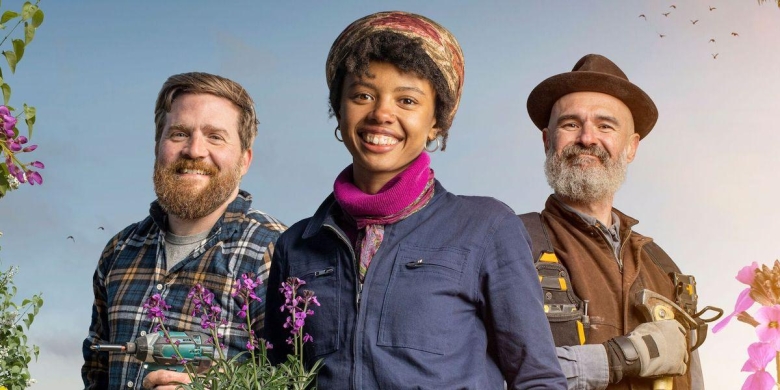 Plant a book cover?
This campaign is similar to an idea recently developed by Uncommon for plant-based food company, Merchant Gourmet, in which recycled paper cradling seeds was used as the front cover for a cookbook, allowing users to grow their own herbs.
Not only does the activity encourage people to plant the book cover and grow their own plants, but it pushes an appetite for change and encourages us to reuse, recycle and aim to do good for the environment.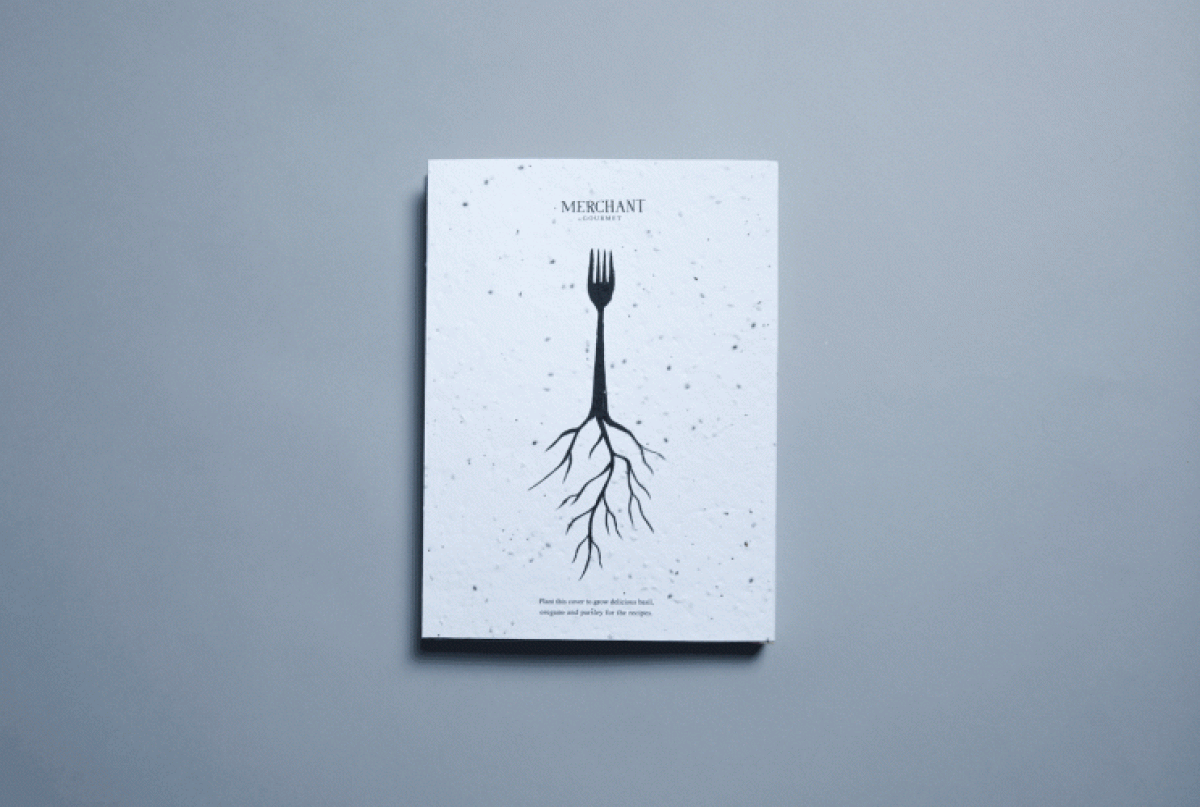 At giffgaff we're also big advocates for minimising waste and reusing materials when possible, which is something we're pushing for with the use of our new refurbished phone boxes, the eco-friendly, plastic-free packaging used for sending members their new refurbished phones. The cardboard is FSC certified, 100% recyclable and sourced from well-managed forests, plus the beauty of the box is that it can be reused when returning your old phone back to giffgaff, completing the cycle of reuse.
Reusing things in a creative way is something I love doing.
Trainer boxes, for example, look brilliant with their brand logo and bold colour, and are just too striking to throw away. I enjoy using these boxes to turn them into something else; I'm currently creating a city on the inside of a Nike shoe box with my daughter to represent the buzzing atmosphere of 'Nike Town' and the excitement of the return to normal life.
I like to always think about how far something can be reused and encourage others to do the same by posting my ideas on Instagram.
We should encourage and influence others to make positive changes for the planet and ultimately help make a difference to the precious world we live in together.
If you enjoyed this article, you can subscribe for free to our weekly email alert and receive a regular curation of the best creative campaigns by creatives themselves.