Powerflower: The wellbeing app that grows with you

Rather like a personal development Tamagotchi, this novel app encourages users to grow their unique flower by completing wellbeing activities – grow your flower, grow yourself.
The creators of Powerflower feel the world of wellbeing has an entertainment issue. It's great stuff, but it can get rather worthy and humourless at times.

With its colourful 'gamified' approach to personal growth, Powerflower aims to bring some of this much needed wellbeing balm to a wider audience. The Powerflower team wanted to give people the immediate reward we're so used to getting as an incentive to keep working on their wellbeing.

With Powerflower you grow a unique flower - just for you.
Our ancestors' appreciation of pretty things began with flowers.
People of all ages like them. So growing a beautiful one struck the creators as an appealing 'game' for people young and old.
Each time you complete an activity part of your Powerflower grows, stamens appear, or butterflies land - straight away.
Things get bigger, more beautiful, your score goes up before your eyes. More importantly, your wellbeing is also 'growing'. So your flower becomes many things – a metaphor for gradual personal growth, your inner beauty and it's an infographic that shows how you're doing.

Powerflower activities are a mixture of listening exercises and activities, drawn from practices across the wellbeing spectrum. Dialectical Behavioural Therapist Darryl Christie has collected established practices that are effective in countering many psychological consequences of lockdown and feelings of disconnection. Powerflower includes other methods such as meditation, gratitude and compassion. There's also 'fun' stuff to encourage creativity, spontaneity, and being yourself.
A Powerflower is shareable – they are pretty ethereal things and everyone's flower grows differently.
Powerflower is affordable too. The basic version is free and the version with all the bells and whistles is 99p a month.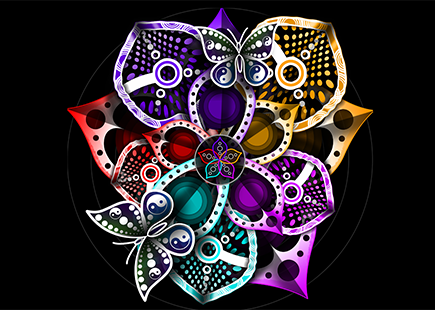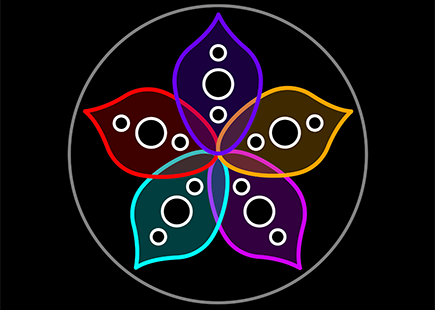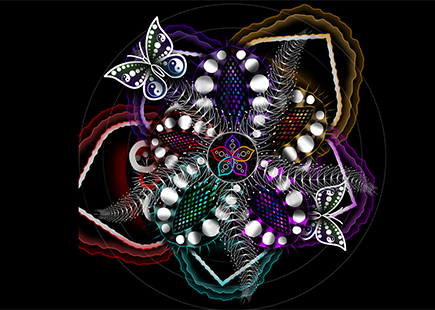 Credits
Agency: Creative Mule
Creative/Design/Copy: Sam Butterfield
Therapist: Darryl Christie
Developer: Lucas Young
Life Coach: Monica Rose

If you enjoyed this article, you can subscribe for free to our weekly email alert and receive a regular curation of the best creative campaigns by creatives themselves.