Public money is funding the climate crisis says global sports content studio Cut Media

Global sports content studio Cut Media have partnered with Protect Our Winters UK, a climate advocacy NGO, to bring their latest campaign Divest the Dirt to life as part of the studios continued contribution to 1% For The Planet.
Launching in the run-up to COP 26 Glasgow, Divest the Dirt is the latest work from the Cut Media team.
This multi-channel campaign has a simple message: Public money is funding the climate crisis. It's time to divest the dirt.
The outdoors is great, getting dirty is good.
While you're out there getting dirty, local councils are getting taxpayer money really dirty.
With 75% of UK councils declaring a climate crisis, the campaign looks to encourage and empower the outdoor community to use their individual voices to ask those very same UK councils to take decisive action and 'divest the dirt' by reinvesting their pension pots away from fossil fuels. Instead choosing to invest in more sustainable, environmentally sound options will protect the great outdoors, the places we all love to get dirty – the good kind.
Narrated by broadcaster Ed Leigh, the campaign revolves around a hero film that contrasts aspiration with reality, revealing some of the shocking and relatively unknown facts that shed light on the issues surrounding how our pension funds are invested in fossil fuels. The film juxtaposes images of people enjoying getting 'good' dirty in the outdoors with footage of the consequences of 'bad' dirty investments being made by local government pensions.
Earlier this year, Cut Media committed to donating 1% of their annual revenue to 1% for the Planet, a global organisation that exists to ensure that our planet and future generations thrive, inspiring businesses and individuals to support environmental non-profits through membership and everyday actions.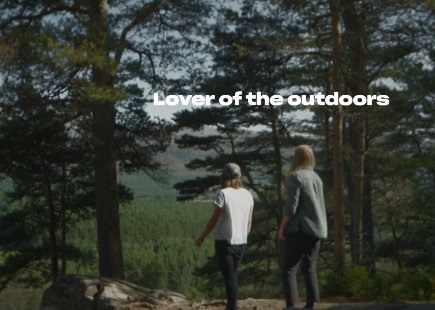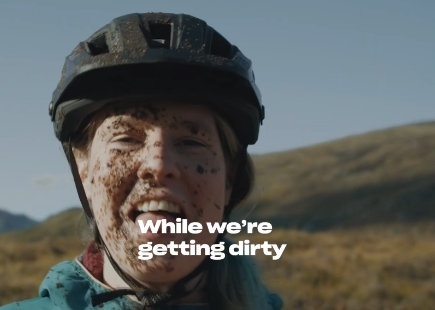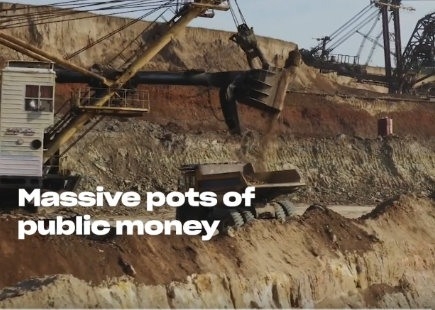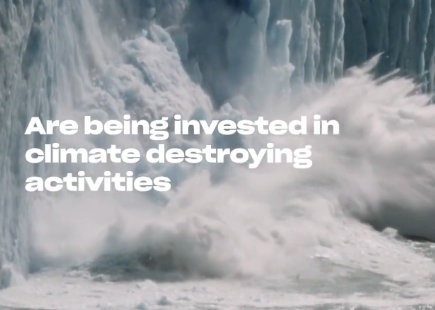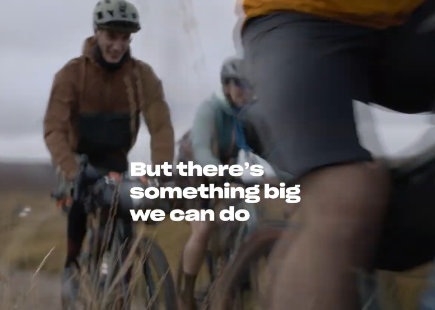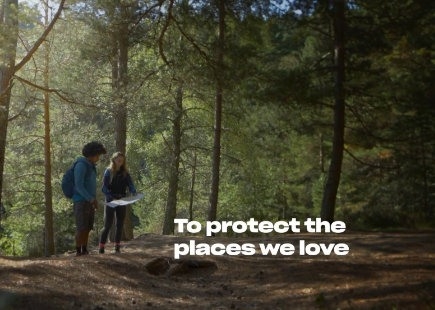 Stu Thomson, founder and CEO at Cut Media said: "This project is incredibly close to all of our hearts here at Cut Media. Without the great outdoors we wouldn't exist. We are founded in the forests and mountains of Scotland and to this day the earth and its natural environment are where we find our inspiration. It's our playground - it's where we find solace and come together as a company, not only to do the work that we do, but also as a team. However, we can't take any of it for granted. Partnering with POW UK to deliver the message of their campaign is the least we can do, and we'll continue our pledge with 1% For The Planet, committing 1% of our annual revenue to support non-profit organisations – in this case, POW UK ."
Lauren MacCallum, general manager of Protect Our Winters UK said: " Working with Cut Media on the launch of our #DivestTheDirt campaign has been game-changing in the run-up to COP26 with the UN Climate Negotiations coming to Glasgow. Storytelling is essential to movement building, and movement building is essential to campaign to create a better world we want to see. As an outdoor community and industry, we can be a credible and influential voice in creating that new world and it's been a pleasure and inspiring experience to work with Cut Media to help realise that potential so that we can protect the people and places we love now, and for future generations."
If you enjoyed this article, you can subscribe for free to our weekly email alert and receive a regular curation of the best creative campaigns by creatives themselves.