Publicis Groupe UK launches The Open Apprenticeship to help young people from marginalised backgrounds find jobs

The Open Apprenticeship helps young people from marginalised communities find jobs in the advertising industry, which is notoriously difficult to access.
The Open Apprenticeship (OA) is an interactive platform, currently in beta, that offers an entry point for people keen to learn the fundamentals of the industry, understand the type of roles on offer and the career opportunities available.

The OA is set to reach 10,000 people in its first year alone.
The outreach will initially focus on reaching young people from ethnic minority and low income backgrounds, and by 2022 the outreach will be widened to attract talent from other underrepresented groups, including disabled people.
The launch of the programme coincides with a well-documented decline in job prospects for young people, which has disproportionately impacted people from ethnic minority and low income backgrounds as well as disabled people.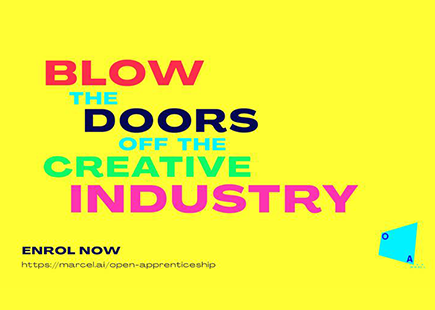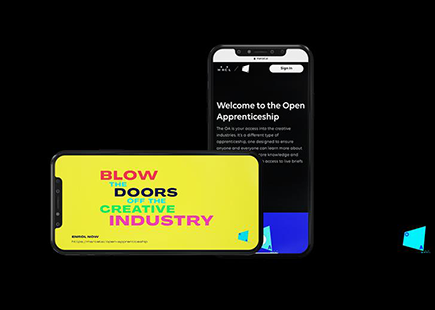 Annette King, ceo, Publicis Groupe UK, said: "We work in a white middle-class industry and that has to change for the good of society, and because it'll make this industry stronger. As we emerge from the pandemic, we have a responsibility to build back better – we owe it to ourselves and to society at large. We've created a blueprint and we are asking our industry colleagues to join us and help change the face of advertising for the better."
Magnus Djaba, ceo of the creative practice, Publicis Groupe UK, said: "Ours is an industry that is closed. An industry full of people who look the same, have similar backgrounds and often a similar upbringing too. The irony is it's also an industry looking for new solutions and innovation from all the same pools of talent. If you don't know someone in the industry it's so hard to see in, to understand the careers and opportunity. The Open Apprenticeship is part of our commitment to open up our industry and we invite anyone interested to join us."
David Lammy, Labour MP for Tottenham, Shadow Lord Chancellor and Shadow Secretary of State for Justice, said: "A creative economy is a diverse economy. As drivers of consumer behaviour, it is imperative that the advertising industry reflects the racial, gendered and sexual makeup of customers in the community. By empowering more young people from marginalised sections of society to acquire a seat on the table, The Open Apprenticeship is a beacon of innovative inclusion."
Lord Woolley, founder and director of Operation Black Vote and former chair of the advisory group for the Government's Race Disparity Unit, said: "The Open Apprenticeship should be a corporate game changer. We get this right and we can move the dial in this very important space."
The scheme will reach talent through partnerships with career advisers, schools, colleges and community groups. Launch partners include Future TalentEd, Brixton Finishing School, Apprentice Nation, MultiVerse, Pathways CTM and the School of Marketing.
The OA is open sourced and offers a platform for other companies and organisations to tap into as a route to talent from underrepresented groups.
Publicis Groupe UK will create new jobs for people who go through the OA. Publicis Groupe UK has set up a partnership with the Advertising Association and LHA London to offer discounted rates on safe, serviced accommodation in London to OA candidates who secure jobs with the company.
If you enjoyed this article, you can subscribe for free to our weekly email alert and receive a regular curation of the best creative campaigns by creatives themselves.