Quaker Oats and Uncommon ignite 'The Fire Inside' to help fuel you for life

Quaker Oats' new, purpose-led campaign, The Fire Inside, places itself as the breakfast brand to fuel you in life, and is supported by a multi-million-pound activation including TV, digital and social media.
The campaign sees Quaker build on over ten years support for Magic Breakfast in their goal to end child food poverty. The activity will also drive awareness of the issue by showing empty bowls on limited edition packs.

The Fire Inside activation marks the start of new direction for Quaker.
Keen to show how wholesome nutrition can feed more than just consumers' bellies, the new campaign will focus on Quaker Oats' ability to fuel the soul, igniting the fire every one of us has inside.
The advert will highlight the evolving needs of consumers at breakfast time, showing Quaker Oats as the ideal brand to feed your body and mind.
The film centres around our protagonist's daily routine – from waking up and starting the day with a bowl of Quaker to making his way to work. The story teases at the idea the main character is a boxer as we see him training in the ring – but we then go on to see that in fact he is a school teacher. Emphasising that every one of us has a fire inside but we all must feed that fire with something that sets us up for the day ahead – something that feeds so much more than just our bellies. The work is set to the moving track 'Outnumbered' by singer-songwriter Dermot Kennedy.
The campaign will also continue Quaker's long-standing relationship with Magic Breakfast. Partners since 2009, the scheme gives children a nutritious breakfast at school to fuel their concentration and learning[2]. The Fire Inside activity will introduce limited-edition packs, removing the porridge from packs to drive awareness. Further, pledging one child's bowl filled for every pack sold.
Claire Molyneux, senior marketing manager at PepsiCo comments: "We have big ambitions for Quaker, and the Fire Inside campaign epitomises our brand purpose. To re-discover the unique role that Quaker plays in consumers' lives, we went back to our 1909 brand manifesto. Quaker Oats were made not only to offer a bowl of goodness and warmth, but to act as a fuel for life. With what we have seen over the past few months, we know this message is more relevant than ever before. The Fire Inside campaign will help us to deliver this iconic message, but in a fresh and modern way. We are confident the activity will stand out in the cereals category, providing cut through for retailers and ensuring Quaker is the breakfast of choice this winter.
"It's unbelievable that in 2021, children in the UK are unable to access a healthy breakfast. We are proud that The Fire Inside campaign is stepping up our partnership with Magic Breakfast, helping to drive further awareness of child food poverty in this country."
The new campaign went live 4th October across TV, digital, social and in-store. The Magic Breakfast pledge will appear across Quaker Oat So Simple and Quaker Traditional Oat packs for the whole of October. The activation will also see the introduction of a new identity across OOH, social and in-store.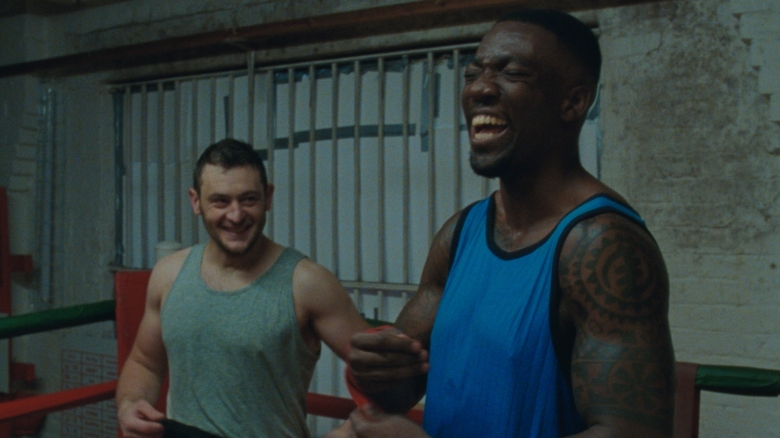 Credits
Project Name: The Fire Inside
Client: Quaker
Quaker Marketing Director: Corinne Chant
Quaker Senior Marketing Manager: Claire Molyneux
Quaker Senior Brand Manager: Danielle Mendham
Creative Studio: Uncommon
Director: Ed Morris
Production Company: Riff Raff
Executive Producer: Tracey Cooper
Production Company Producer: Lauren highman
Director of Photography: Hatti Beanland
Casting Director: Sophie North
Offline Editor: Luke Carlisle
Online: Untold Studios
VFX Lead: Ben McIlveen
Post Production Producer: Nathan Hoad
Sound Studio: Soundtree
Sound Design & Mix: Henning Knoepfel & Josh Younger
Additional Music Production: Luke Fabia
Music Supervision: Oliver Jay & Lisa McCaffery for Curved Arrrow
If you enjoyed this article, you can subscribe for free to our weekly email alert and receive a regular curation of the best creative campaigns by creatives themselves.