WongDoody and pioneering fashion brand Both& aim to redefine modern masculinity for a trans brand

Both& are a pioneering fashion brand launched out of New York, focusing on creating masculine silhouettes for trans men with a core line of demin, cotton tees and hoodies.
WongDoody just launched its first campaign with a photoshoot inspired by the iconic 1990s Calvin Klein adverts featuring Mark Wahlberg paired with Kate Moss, Sasha Mitchell and Marcus Schenkenberg.

The photo series moves the conversation on thirty years, from the Calvin Klein campaign which celebrated and empowered cis men to show off their bodies to Both& now doing the same for trans men, showcasing the three as models and icons in their own right.
Front and centre of the campaign are transgender men in a state of undress. The poster series runs across New York, London and Paris and is designed to break taboos around what defines modern masculinity, sex appeal and empowerment.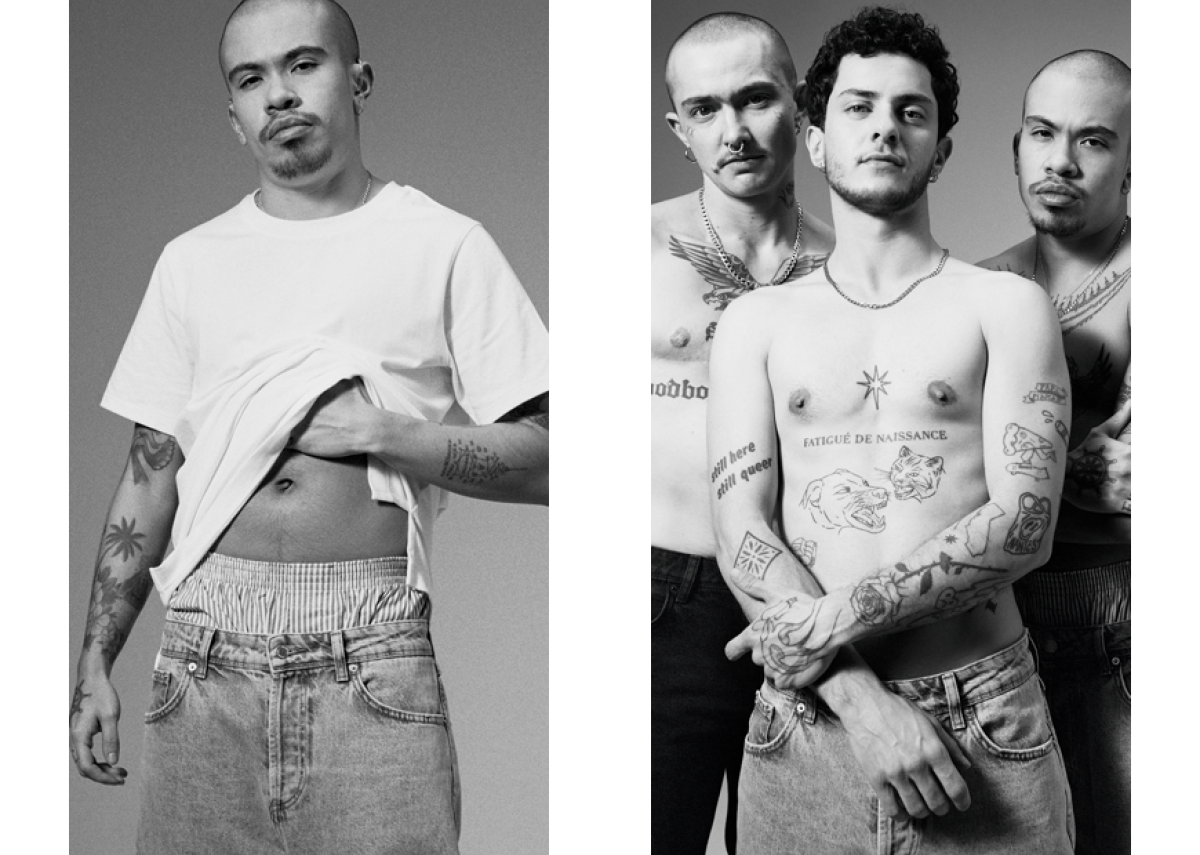 "The big shift we've seen from the 90s is around informed consent for models. I'm so proud that this shoot was not only a trans-safe space, with a predominantly LGBTQIA+ cast and crew, it was a space that championed informed consent and bodily autonomy throughout".WongDoody Global chief creative and design officer, Grace Francis said.
Behind the camera was acclaimed London photographer Lydia Garnett, whose work centres on exploring new queer narratives. Lydia and her predominantly queer crew have worked with the likes of Nike, adidas, Stonewall, England's Lionesses and have created the culture defining art exhibition 'Close Shave'.
Behind the scenes as creative director was trans actor and icon Daniel Sea, known for his ground-breaking role as Max, the first recurring trans masculine character on a series, in Showtime's queer drama 'The L Word', which he revised this year on the show's new iteration, 'Generation Q'. His decades long career as a trans artist made Sea the perfect fit to guide the campaign.
"I feel proud to be involved in this campaign", commented Daniel Sea. "By innovating stylish and well-crafted clothes made specifically by and for our transmasculine, non-binary and gender non-conforming/expansive communities, Both& is doing an incredible job, helping us feel seen, valued, stylish and debonair."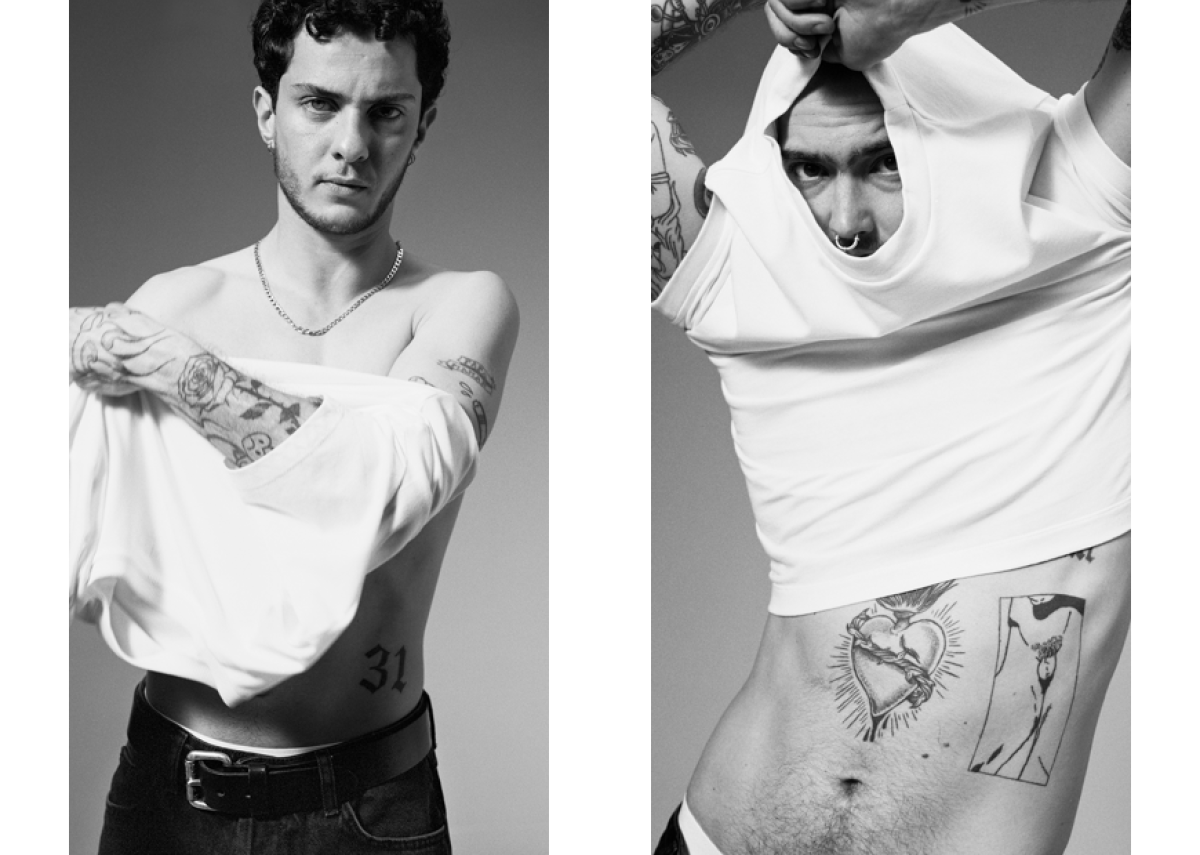 The shoot stars semi-pro and amateur transmasc models Arthur Macnair, Ethan DeNadai, and Tai Hattingh who is deaf and wears hearing aids in the imagery.
Launched in 2020, Both& was founded by Finnegan Shepard after research found that 99% of the transmasculine community said they could never find clothing that fit them properly. Both& developed a range of high-quality, stylish essentials in proportions that fit transmasculine bodies, designed to create a masculine silhouette while empowering gender identity and representation for trans men and masc identifying nonbinary people.
"This campaign signals our entry onto the global stage as the transmasc brand," said Finnegan Shepard, Founder of Both&. He continued; "it perfectly encapsulates our core ideals: to move beyond an era of pride, which so often presupposes there is something to be ashamed about, into the era we live in now, where gender non-conforming people all over the world are ready to be truly seen for the gorgeous, creative, and ever so cool trend setters we are."
If you enjoyed this article, you can subscribe for free to our weekly email alert and receive a regular curation of the best creative campaigns by creatives themselves.