Recruiter Reed.co.uk asks people to Love Mondays Again in a booming jobs market

Reed.co.uk, a jobs and careers site, has launched a new campaign, encouraging people to love Mondays again.
The campaign was created by independent creative agency isobel, its first campaign for the recruiter.
From fluffy Pomeranians, delicious Donuts and colourful Lilos, the simple OOH campaign, uses images of things that people love, spelling the word Monday.
The campaign also features radio, giving job seekers a listen to what Monday sounds like when you find a great new job at Reed.co.uk.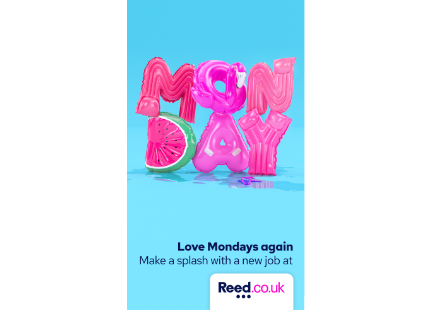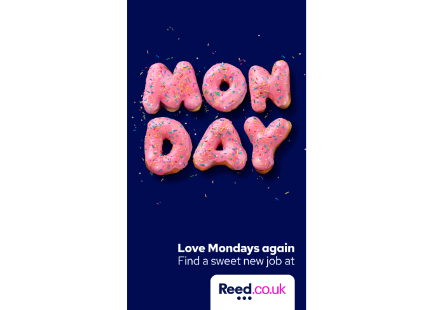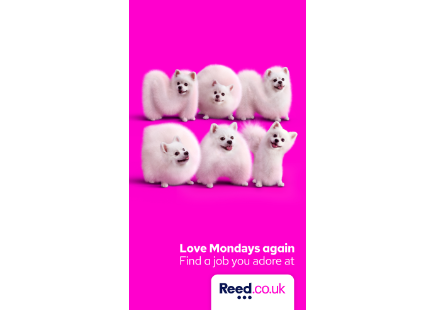 The campaign is running through September and October in OOH and radio.
Adam Faquirbhai, marketing director at Reed.co.uk, comments: "The jobs market has gone through a period of significant change during the pandemic. For jobseekers right now however, the opportunities are endless. We're seeing record numbers of vacancies on Reed.co.uk and hope, through this new brand campaign, we can motivate jobseekers to Love Mondays Again by getting them excited about the prospect of a new job."
Steve Hastings, planning partner at isobel states: "With so many jobs on offer with Reed.co.uk, now really is a great time to find your dream job. We want to express that idea simply and boldly with the Reed.co.uk Love Mondays campaign."
Credits
ECD: Rob Fletcher
Creative Directors: Ben Stump & Simon Findlater
Creatives: Tom Dyson, Lance Boreham, Tom Snell, Dylan Hartigan
Account Manager: Max Robinson
Typographer & Artist: Sean Freeman & Eve Steban