Rimowa, An Alphabet: Luxury luggage brand creates film with 26 reasons to celebrate 120 years of brand heritage

Luxury luggage leader RIMOWA has collaborated with London-based independent creative studio Any Other Name to celebrate the brand's heritage in a new series titled 'RIMOWA, AN ALPHABET.'
Founded in Cologne, Germany, in 1898, RIMOWA has always stood at the forefront of innovation, from the iconic materials it uses to craft its suitcases, to its high-profile roster of collaborations and brand ambassadors.
Now, 'RIMOWA, An Alphabet,' celebrates this legacy with 26 short films that uncover the brand from A-Z.
Tasked with showcasing the heritage and evolution of the brand, Any Other Name created this video series to bring multi-dimensional storytelling to RIMOWA's brand and products. Formulated using CGI, each individual film reveals a word that spotlights its 123-year history creating innovative travel tools or digs deeper into its values. Working with archival material, Any Other Name collaborated with an extended team of CGI artists to create an immersive virtual exhibition that amplifies these individual stories while connecting the entire alphabet through a singular concept.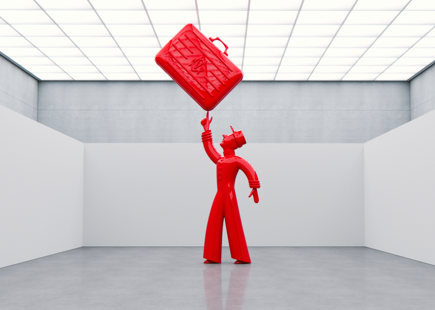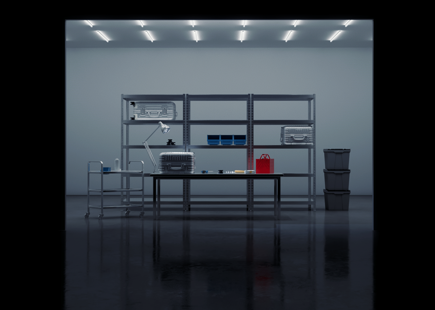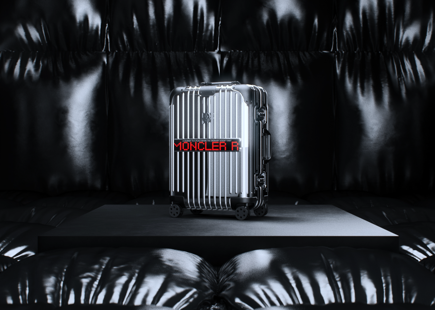 Key brand words highlighted through the films include:

'C' is for Collaboration: Featuring sequencing through iconic collaborations with Supreme and Off White, the video transports viewers to multiple atmospheric exhibits that display the designers' take on RIMOWA's suitcases.


'H' is forDie Handwerkskunst: Showcasing the craftsmanship for which the brand is legendary, the video highlights the fact that it takes nearly 100 steps to make a RIMOWA suitcase, most of which are done by hand.


'P' is for Porter: Recreating RIMOWA's beloved mascot Richard, into a post-modern red sculpture, the video reveals the journey they have been on since Richard's introduction in the 1950s.

'R' is for Repair: Setting the scene with a sleek recreation of one of the brand's workshops, 'Repair' spotlights the lifetime of service a customer receives when purchasing a suitcase.

'Z' is for Zeitgeist: Nodding to RIMOWA's German heritage, the video places the viewer at the foot of a 180° digital screen experience that plays a montage of pivotal moments in RIMOWA's history to demonstrate how it has forged new frontiers and influenced culture.
The films feature sensory-provoking sound design by Golden Hum while the trailer's narration was done by German voice actor Laura Pradelska.
Ben Atkins, Founder and Creative Director at Any Other Name added: "Originally, the brief called for a series of animations that simply made use of archival imagery to communicate an A-Z of the brand. We saw an opportunity to go a step further, creating something more ambitious and compelling by placing these stories within a virtual gallery space. RIMOWA, AN ALPHABET is the studio's first foray into an all-CGI production. We were only able to realise this project by leveraging our deep understanding of RIMOWA—something we have acquired over the past five years of working with the brand—and with the help of an incredible extended team of CGI artists. The process was highly collaborative and iterative to ensure each story was engaging and communicative whilst crafting photorealism into the scenes of all 26 films."
'RIMOWA, AN ALPHABET' is currently being released across the brand's social media and can be explored in further detail on its standalone campaign webpage here.

If you enjoyed this article, you can subscribe for free to our weekly email alert and receive a regular curation of the best creative campaigns by creatives themselves.