Role models, not models: French fashion brand reinvents itself with ad campaign focussing on the women, not the clothes

French ready-to-wear fashion brand Camaieu has relaunched with a TV and cinema campaign that doesn't show a single item of its clothes.
The tactics are part of a complete reinvention of the brand created by Paris agency, Buzzman. The TV and cinema spot, shot by Birth director Jan Gleie, features real women wearing their uniforms—obstetrician, mechanic, pilot, lawyer, chef, beekeeper, firewoman—rather than Camaieu fashion.

Following three weeks of casting in Marseilles, the women were filmed at work with particular care that they were not objectified but rather seen as powerful and charismatic.
The point being they are represented in their daily actions and essence rather than by their appearance. The Camaieu spot's powerful soundtrack is Easy by indie band Son Lux.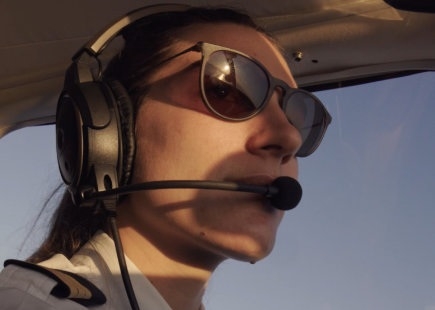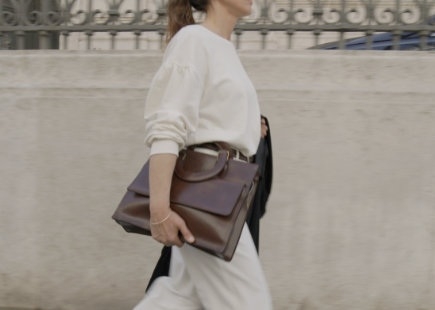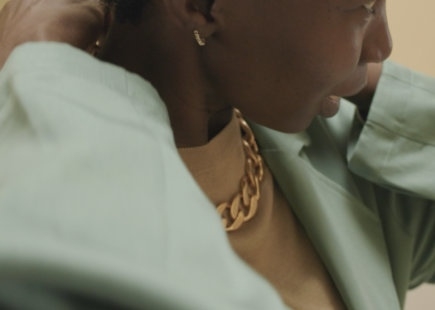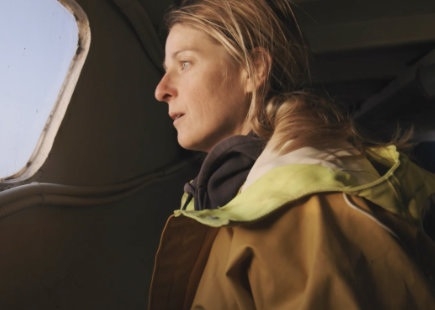 For Jan Gleie, it was important that the women were not filmed alone to demonstrate that they play an important role both at work and in their personal environment.
The award-winning director said: "we represent them in a way that makes it clear that they are part of a larger picture, relating to those around them. They are of course hardworking, dedicated to their profession, but they can also be a girlfriend, a lover, a mother, a colleague, a best friend, a wife, a sister. They are special women in the work they do, but also and above all they are women we can relate to."
Camaieu's rebranding project includes updating its logo and graphic identity, introducing new fashion-forward clothes lines, and modernising its 512 shops by retail design studio Carré Noir.
The film for the French market concludes with the line "A la ville, cette femme porte du Camaieu" (In town, this woman wears Camaieu). 60", 45", 30" and 15" TV spots are accompanied by poster, digital and social campaigns.
Credits
Agency - Buzzman
Founder, Creative Director - Georges Mohammed-Chérif
Creative Director / Art Director - Souen Le Van
Head of Production - Vanessa Barbel
TV Production - Assya Mediouni
Producer Assistant - Morgane Gaspar
Deputy Director General - Florent Kervot
Group Leader - Sacha Hanras
Creative - Edouard Jacquelin
Production - BIRTH
Producer - Hugo Legrand Nathan
Director - Jan Gleie
Assistant Producer - Tara Pehaut
Assistant Producer - Dounia Issa
Producer Director - Thomas Aboulker
Production Design
1st AD - Jose Ferreira
2nd AD - Thomas Bidart
AD Print - Marie Chene
Manager - Bruno Granero
Image:
Chief Operateur - Tim Lorentzen
1st Assistant Op - Lionel Pedro
2nd Assistant Op - Lionel Fornini
Video Operateur - Carla Angers
Data Manager - Olivier Poli
Video BTS - Myrtille Moniot
Print:
Photographer - Sophie Evrard
Photographer BTS - Alexandre Faracie
Light Assistant - Peter Keysier
Light Assistant - Florian Seyve
Digitech - Marpessa Sigue
Sound:
Sound Engineer - Jean René Coste

Art:
Art Director - Alexis Segura
Wardrobe:
Stylist Pro - Eve Casiez
Stylist - Juliette Alleaume
Make-up / Hair:
Make-up Artist - Vanille Gautier
Hair Artist - Emilie Green
Casting:
Casting Director - Audrey Gini Ravel
Production - HVH
Producer - Rodolphe Hessmann
Producition Director - Cyril Solinas
Production Coordinator - Emmanuelle Fanjeaud
Production Assistant - Marissa Dufour