Samsung helps community football clubs through the power of creative technology

Samsung UK has partnered with The Elephant Room to devise a major new grassroots football campaign that will empower Sunday league teams to become champions of creativity and tech.
The Grassroots Academy will provide local community support for local teams by helping five clubs to learn vital creative and digital skills through Samsung technology, elevating their clubs' brand and content, amplified through Samsung channels.

Grassroots football beats at the hearts of communities all over the country. But it's in trouble.
More than 5,000 grassroots football clubs will cease to exist as a result of the COVID-19 pandemic, a new report has warned.
The study found that 96% of clubs in the UK have seen a reduction in income in the last year.*
There are 43,000 active clubs in the UK and, according to the research, 12% say closure is inevitable.
Clubs need help to thrive and so Samsung is working with the London based agency to empower clubs everywhere to raise their game through creativity and Samsung technology. To win likes, fans and followers.
East London's Baiteze Squad has grown a huge following both online and in real life through their creative use of content, digital platform and tech skills through its brand and content.
The Elephant Room approached the recently crowned Champions of England team to help kick off the project and to share that expertise and know-how via the Academy with other Sunday league clubs.
Running from late summer, The Grassroots Academy will see Baiteze plus other experts from football and tech hold face to face and virtual masterclasses and workshops on how to harness the power of Samsung technology, create epic content and build a community.
Samsung want every club involved to experience this same empowerment and are providing each club on the Academy with a Galaxy S22 Ultra smartphone and Samsung Z Fold3 to ensure they have the very best technology to achieve that same goal. The Academy will help provide the clubs with the ability to cultivate and share storytelling content which will elevate clubs enabling them to unlock their potential and boost visibility.
The Grassroots Academy campaign launches via a social Media campaign which includes an energetic launch film featuring Baiteze directed by Sau Ali. Football teams can apply to be one of the 5 clubs by showing Samsung its club in the most creative way, all wrapped up in a 60 second film. Films should then be shared on Instagram using #SamsungGrassroots and tagging @SamsungUK by 25th July 2022 to be in with a chance of winning a place.
The Grassroots Academy is open to all UK-based registered adult football clubs with sessions running late summer. The training will cover how to create a brand, content creation, digital publishing, how to build a following and product training.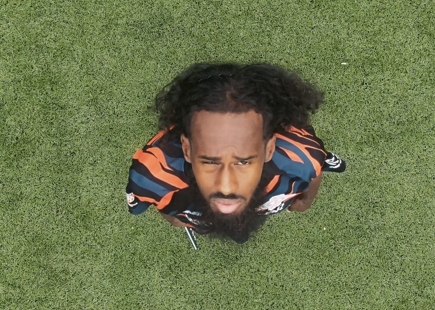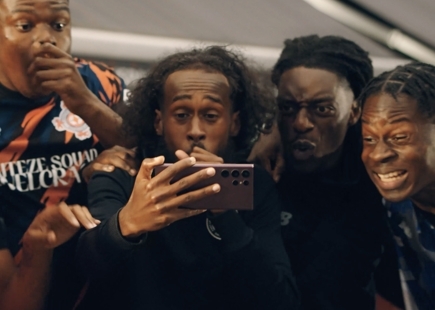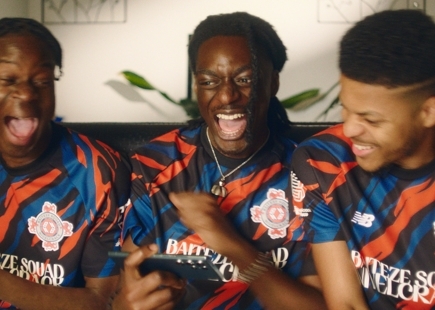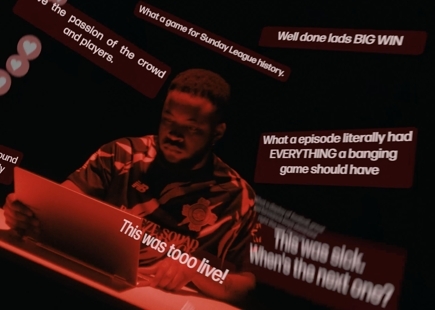 Credits
Client: Samsung UK
Agency: The Elephant Room
Creative Directors: Nina Taylor & Jenai Kemal
Creatives: Luca Corteggiano, Clare D'Andrea, Johnny Cooke
Client Partner: Amelia Blashill
Managing Director: Dan Saxby
Head of Strategy: Matt Bamford‑Bowes
Head of Design: Khutina Griffiths
Creative Producer: Benj Opoku
Production Company: Great Coat
Director: Sau Ali
Exec Producer / MD: Simon Oxley
Exec Producer / Head of Production: Sandra Spethmann
Exec Producer: Micheal Newton
Exec Producer: Chris Montego / Zero Formation
Exec Producer: Ebenezer Thompson / Zero Formation
Exec Producer: Ose Egbejale / Zero Formation
Production Company Producer: Dayo Moshood
Director of Photography: Louis Brennan
VFX: Lee Delves
Editor: Sau Ali
Colourist: Daniela Rotaru/ Glassworks
Sound Company: Bubble TV
Sound Post Producer: Alison Wendt
Sound Design & Mix: Chris Southwell
If you enjoyed this article, you can subscribe for free to our weekly email alert and receive a regular curation of the best creative campaigns by creatives themselves.