Real life housing emergency shown through real life documentaries by charity Shelter

Shelter, the housing and homelessness charity, has partnered with VICE Media Group to shine a light on the breadth and depth of the housing emergency and its disproportionate impact on socially and economically marginalised groups.
The partnership will see a number of documentaries and articles published over the next six months. It comes off the back of Shelter's 'Fight for Home' campaign launch last month, which highlighted the staggering escalation of the housing emergency.
Covering the origins of the housing emergency and the systemic factors behind it, VICE will produce a series of documentaries, the first of which is entitled 'Not My Shame'. The 'Fight For Home' campaign, including the VICE partnership, was planned by Yonder Media for Shelter.
'Not My Shame' will explore the transformational power of art and community activism to remove the shame, blame and social exclusion felt by young people in precarious housing situations. With the housing crisis disproportionately affecting low-income communities and people of colour, the film looks at how and why these groups are subjected to the most discrimination.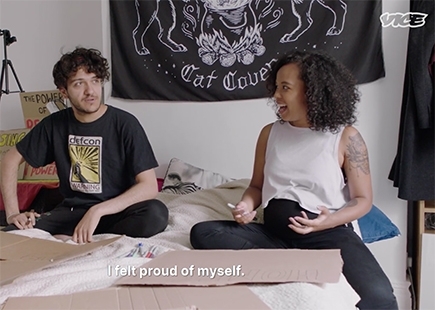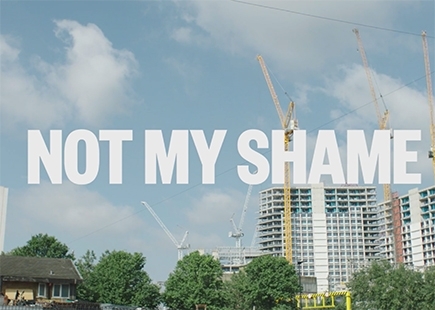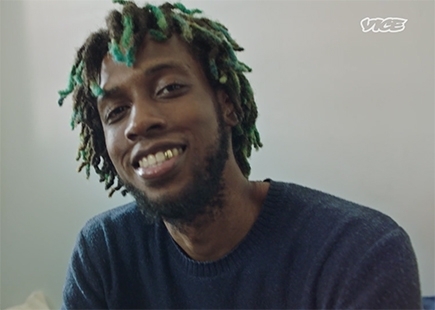 Further documentaries, articles and short videos will be released over the coming months, covering topics ranging from the rolling back of social housing, the impact of skyrocketing rents and the proliferation of temporary accommodation. Additionally, VICE will be creating a number of reactive articles and videos in response to trending and topical news stories.
Throughout the content partnership, VICE Media Group and Shelter have sought to put people with lived experience of housing issues behind and in front of the camera, including director Daisy-May Hudson who has had personal experience of homelessness and felt much of the hardship of losing one's home and the shame that she and her family felt, and presenter Amina Gichinga, an educator and community organiser who is an activist for London Renters Union.
Jamie Kenyon, strategist at Yonder Media, said: "Having helped Shelter to launch the new 'Fight For Home' campaign last month in broadcast media, this content partnership with VICE is crucial in further explaining the complexity and shocking depth of the housing emergency. We needed a partner that could connect with younger audiences and match Shelter's activist spirit. VICE fits the bill perfectly with its progressive outlook, history of campaigning and ability to create engaging social-first content."
Ariel Haber, head of marketing at Shelter, said: "Our 'Fight For Home' campaign is all about showing the human impact of the housing emergency and what it means for people when they don't have a safe, secure or stable home. With its storytelling credentials and willingness to speak out against social injustice, VICE is the perfect partner to help us inspire people to join us in demanding change."
Georgina Bacchus, executive creative director at VICE Media Group, said: "As a strong advocate for change, we're extremely proud at VICE Media Group to partner with Shelter on its 'Fight For Home' campaign. Faced with increasingly difficult times, young people across the UK are using activism to call for equality and meaningful social change. We truly believe that the scale of the emergency needs to be addressed, and we want to use our platform to galvanise our audience to take action and join us in our call for safe housing for all."
If you enjoyed this article, you can subscribe for free to our weekly email alert and receive a regular curation of the best creative campaigns by creatives themselves.