SlimFast takes a modern approach to weight management with the help of Big Narstie and Kelly Brook

In its first work for SlimFast UK, Mother London has unveiled the brand's new platform, 'Oomph For Your Boomph' through an upbeat music video, featuring BAFTA award-winning TV personality and rapper Big Narstie with long-time brand ambassador Kelly Brook.

Championing the extra Oomph (23 vitamins and minerals and 14g of protein) for your Boomph (making the most of life) you get with SlimFast, the new campaign has been created to help SlimFast evolve to being a modern brand that supports people achieving their weight management goals through nutritious products that fit their lifestyle.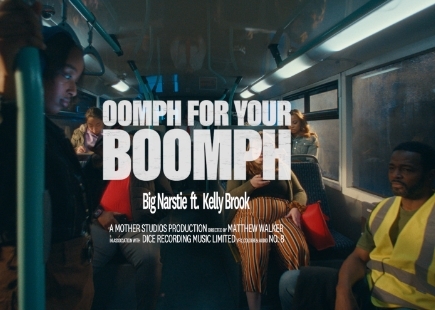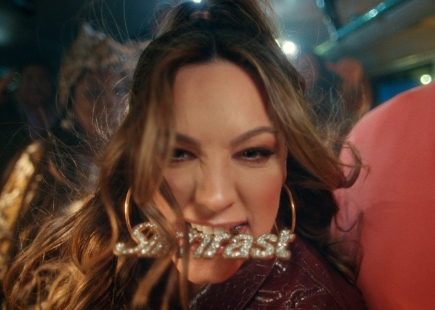 Shot by grime music video director Matthew Walker and produced by Mother Studios, the 90-second full-length music video is a modernising step-change for the brand, which repositions SlimFast UK as a modern brand for all.
The track is a remix of the new Big Narstie track, 'Work Hard Play Hard', which is inspired by the rapper's well-documented journey to improved health.
The high-octane campaign will air on SlimFast-owned media channels, with a TV campaign kicking off on 14th May with 30 and 20-second advertisements. This will run for eight weeks and will be supported by a paid social media campaign.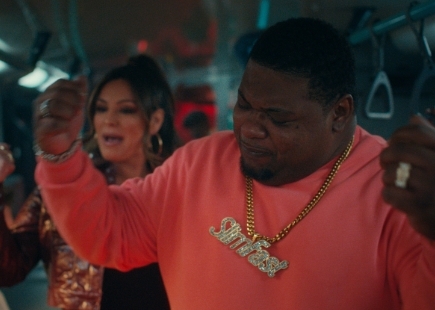 Global executive creative director at Mother London, Peter Robertson commented, "To get people to take a fresh look at SlimFast, we wanted to do something unexpected so putting Kelly Brook and Big Narstie together, and then making a grime track and accompanying music video seemed to really tick that box. Both Kelly and Narstie are on their own weight management journeys so were the perfect duo to breathe new life into the brand and get people to re-evaluate how SlimFast can fit into their life."

Credits
Client: SlimFast
Campaign: Oomph for your Boomph
Talent: Big Narstie / Kelly Brook
Creative: Mother
Strategy: Mother
Production: Mother Studios
Director: Matthew Walker
D.O.P: Matthew Emvin Taylor
Edit: Mother Studios
Audio: Sam Robson @No.8ldn
Colour: Alex Gregory @ No8Colour
Colour EP: Charlie Morris
VFX: No.8ldn
Post Producer: Ellie Thwaites
If you enjoyed this article, you can subscribe for free to our weekly email alert and receive a regular curation of the best creative campaigns by creatives themselves.