Stella Artois and Lenny Kravitz urge us to savour moments together in new Super Bowl ad

A campaign by Mother London
An official sponsor of the NFL, Anheuser-Busch's Stella Artois will use its stage at Super Bowl LV to spread a piece of investment advice that comes from the heart. Known for encouraging everyone to savour time with those who matter most, Stella Artois will inspire people to invest their fortune of heartbeats - all 2.5 billion of them - in moments together in the brand's new campaign: "Invest Your Heartbeats In The Life Artois."
Through this program, the brand will encourage everyone to invest in a diverse portfolio of unscripted nights, last-minute plans and good times spent laughing and loving with a Stella Artois in hand and those dearest to you. The return? Accruing fond memories together that will be savored for a lifetime.
"Over the last year, many of us have found the value of investing our heartbeats and time in each other and discovered all kinds of new ways to come together safely to make memories," said Lara Krug, VP of Marketing, Stella Artois.
"Well into the new year now, we want to inspire everyone to keep hedging their bets in shared moments together, so we're taking the campaign to an exceptionally poignant platform that has long brought people together, Super Bowl LV."
Life is short
To get everyone in on the value of investing in each other, Stella Artois collaborated with Grammy Award-winning rock musician Lenny Kravitz for the new film, "Heartbeat Billionaire," airing during Super Bowl LV on Sunday, February 7.

In the musical film, Lenny Kravitz's message of love is delivered via poetic spoken word as the beloved rocker plays to the (heart) beat of his own drum and guitar. As his famous song "It Ain't Over Til It's Over" chimes in, Kravitz is transported to the brand's animated and colourful interpretation of The Life Artois - the Stella Artois mindset of savouring life together with those who matter most.
"This life is short, and while we're all given the opportunity to live through 2.5 billion heartbeats, each one is special and should be treated as such,"said Lenny Kravitz."It's a very powerful message and it comes at a very special moment for everyone to pause and marvel at life's true riches - our time with each other."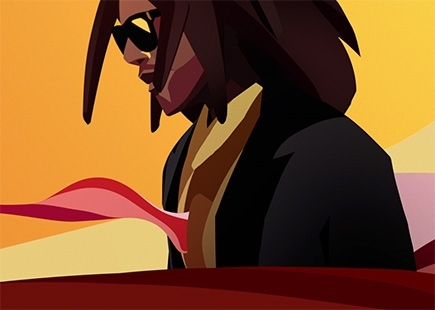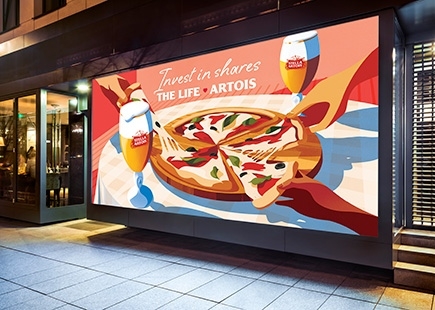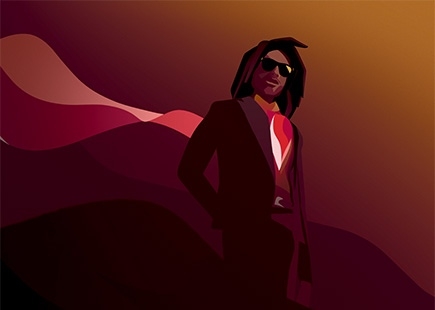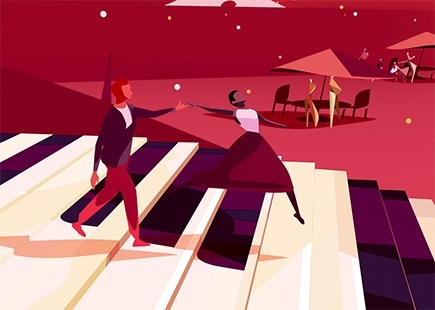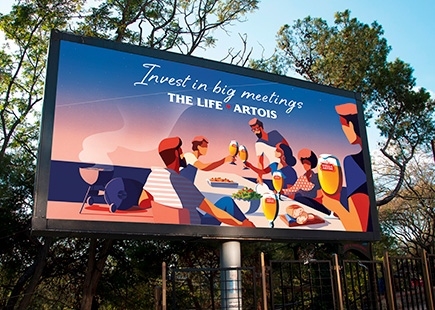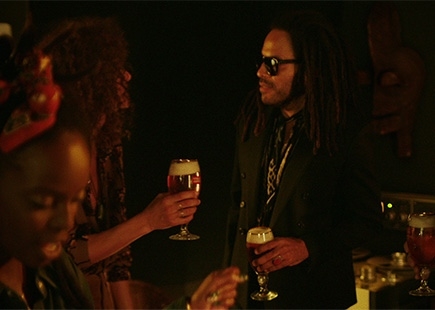 Credits
Brand: Stella Artois
Campaign: Heartbeat Billionaire
Agency: Mother London
ANIMATION:
Director and Artistic Director: Quentin Baillieux
EDDY / BLINK
Executive Producer: Jean François Bourrel
Executive Producer: Bart Yates
Producer: Stella Ramsden
Production Assistant: François de Rosanbo
Edit Assistant: Hugo Hartmann Perrenot
Video Archive Researcher: Dario Attanasio
BRUNCH STUDIO
Head of Production: Fabien Cellier
Line Producer: Bleuenn Mallat
Production Coordinator: Amandine Lefèvre
CG Supervisor: Rémi Julien
Character Modelling Supervisor: Clément Lauricella
Storyboard: Ivan Gomez
Asset Designer: Quentin Baillieux
Character Designers: Julien Schleiffer and Leïla Courtillon
Set Designer: Maxime Dupuy
Character Modeler / Texturer: Gabriel Amar, Antoine Merveille and Pierre Juge
Rig Artist: Léa Georges
Background and Props Modeller / Texturer: Orlane Brouillet and Charline Arnoux
Layout Artist: Mikael Lynen
Animation Supervisor: Benoît Bargeton
Animators: Lena Bortolato, Michaël Mac, Charly Maury and Quentin Retif
3D FX Artist: Jérémy Reveniaud
2D FX Artists: Eric Lefaure, Maxime Neaud and Vincent Ewald
Matte Painter: Arthur Chaumay and Yann Boyer
Lead Lighting/Rendering and Compositing Artist: Vincent Hochet
Lighting/Rendering and Compositing Artists: Maxime Guerry and François Mancone
NIGHTSHIFT
Post producer: Florent Quint
Animation colour grading: Maxime Mourey
LIVE ACTION: Mark Seliger Studio
Director/Photographer: Mark Seliger
Executive Producer: Ruth Levy
Producer: Coco Knudson
Dake Gonzalez for shakeproductions.com
Editorial House: Cosmo Street Editorial
Editor: Barney Miller
Assistant Editor: George Irizarry
Producer: Malia Rose
EP: Maura Woodward
Post Supervisor: Rachel Crowe
Recording Engineer: Craig Ross
Cinematographer: Zak Mulligan
Focus Puller: Jon Cooper
DIT/On Set Colourist: Jeffrey Hagerman
Gaffer: Daniel Demirgian
Wardrobe Stylist (extras): Ryan Young at The Wall Group
Hair & Makeup: Gianluca Mandelli using Kerstase and Nars Paris for Creative Management
POST HOUSE: Coffee and TV
Colourist: George Neave
2D artist: Emir Hasham, Daisy Loader
Producer: Johnny Fairburn
SOUND: Wave Studios
Sound Engineer: Dugal Macdiarmid
Audio Producer: Beth Tomblin

If you enjoyed this article, you can subscribe for free to our weekly email alert and receive a regular curation of the best creative campaigns by creatives themselves.