The Black Plaque Project: Remarkable, forgotten stories behind Britain's unsung Black heroes

Creative agency Havas London has unveiled The Black Plaque Project, the initiative it co-created with Nubian Jak Community Trust, to end the posthumous discrimination of Britain's Black heroes.
Just 1.6% of London's official blue plaques celebrating notable figures of the past are dedicated to Black people. The Black Plaque Project seeks to rectify this discrepancy by installing specially designed black plaques across the capital to celebrate the lives of some of its many notable Black residents – who, despite their achievements, continue to be officially overlooked.

Comprising a series of striking outdoor and poster executions, immersive long copy print ads, social activations and a podcast series, the campaign proudly tells the remarkable, yet largely forgotten, stories behind Britain's unsung Black heroes.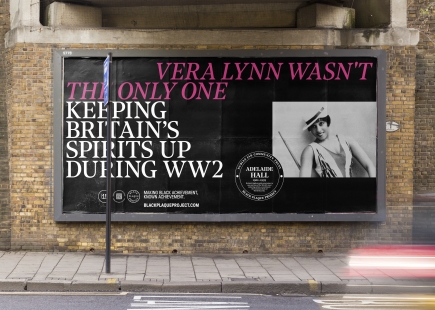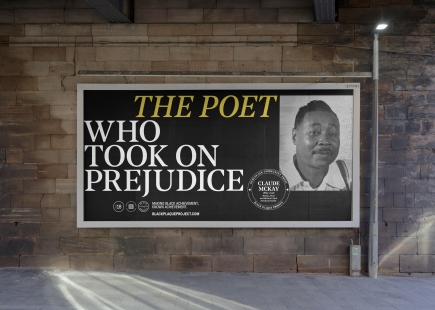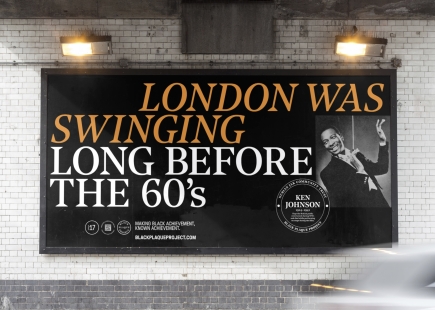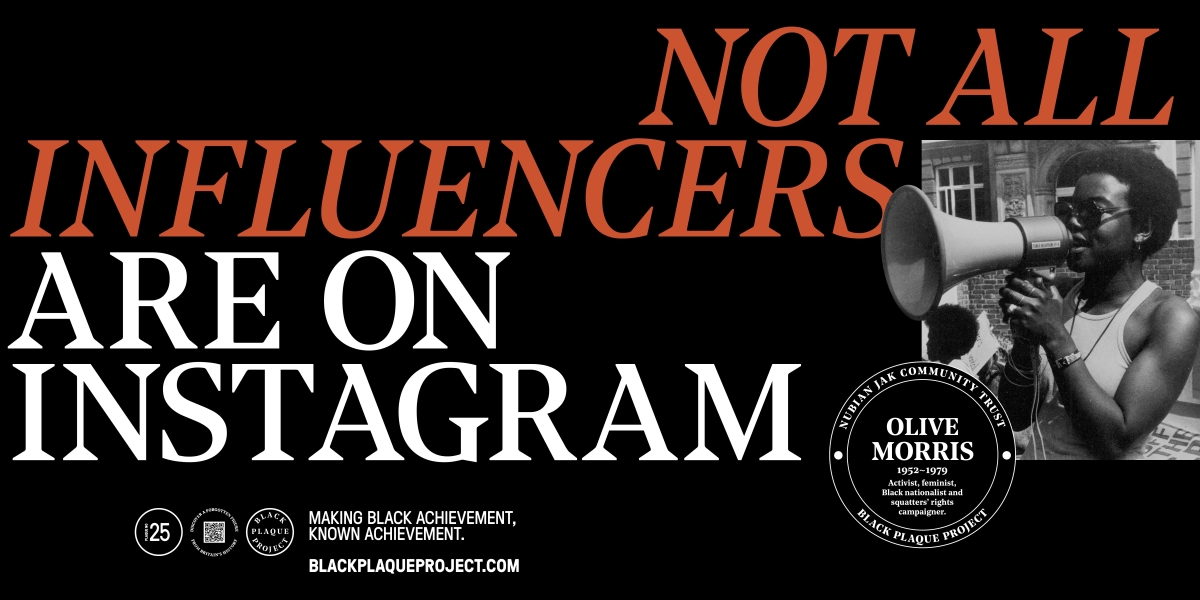 Each ad introduces one of these stories, leading with copy designed to compel readers to want to discover more about its subject.
They include:
A PART-TIME MODEL FROM ISLINGTON, PAINTED MORE TIMES THAN MONA LISA – the story of Fanny Eaton, the mysterious muse of pre-Raphaelite artists that challenged racist stereotypes around beauty;
LONDON WAS SWINGING BEFORE THE 1960s – the story of Ken 'Snakehips' Johnson, who kept the British public entertained during World War II and who died on-stage during the Blitz;
THE BRAVEST CENTRE-FORWARD IN HISTORY – the story of Justin Fashanu, Britain's first openly gay professional footballer;
IN 1930 ETHEL SCOTT REPRESENTED BRITAIN. IT'S TIME BRITAIN REPRESENTED ETHEL SCOTT – the story of Scott, the first Black woman to represent Great Britain in international athletics;
and MUSICIAN 1940. BALLET DANCER 1950. PRO WRESTLER 1970. FORGOTTEN 2020 – the story of John Lagey aka Johnny Kwango, the pioneering musician turned professional wrestler who went on to receive international fame.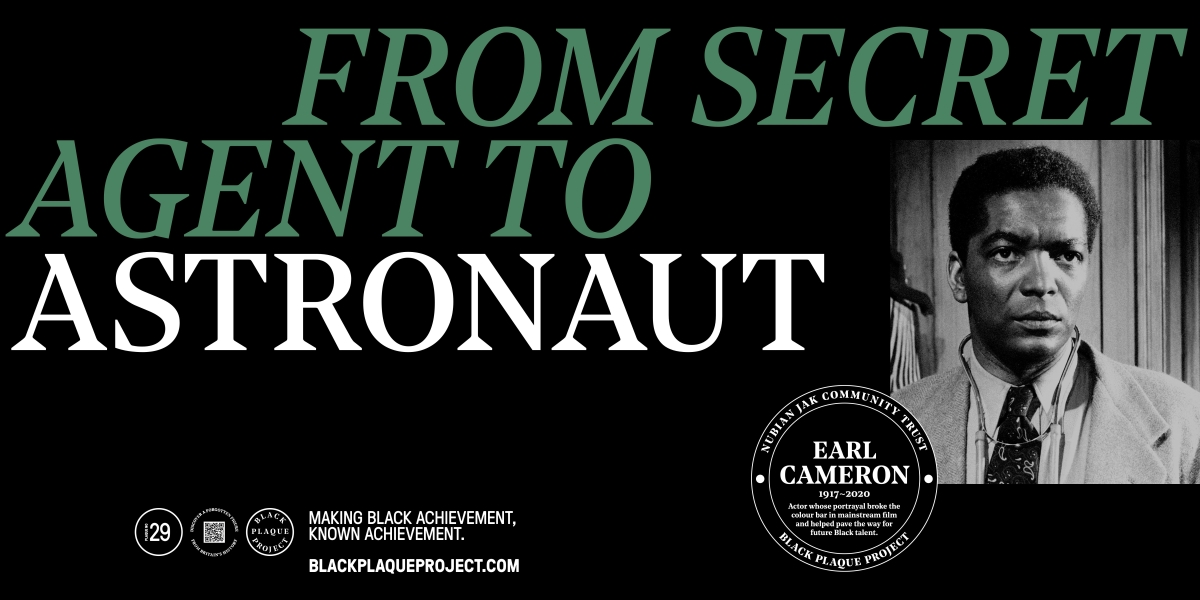 Each execution includes a unique QR code, which takes users to an immersive microsite bringing these forgotten stories to life. The site includes an interactive map outlining the historic location related to each pioneering Black figure, as well as the location of their respective plaque.
Four plaques have been installed since the project was launched at the start of November to mark the end of Black History Month and signal a commitment to the ongoing celebration of Black history throughout the entire year: pianist Winifred Atwell, the first Black person to have a number one hit in the UK, in Brixton, where she spent her early years in the capital; Len Dyke, Dudley Dryden and Tony Wade, the fathers of the Black hair care and beauty industry in the 1960s and among Britain's first Black millionaires, in Tottenham, where they opened their first shop; Fela Kuti, the musician widely acknowledged as the pioneer of Afrobeat, in Greenwich where he studied at Trinity College of Music; and Errol Brown, the Jamaican-born frontman of funk and soul band Hot Chocolate, at the legendary RAK Studios in St. John's Wood, where he recorded the band's seminal hit, You Sexy Thing.
A further 26 plaques will be installed over the next 12 months, with this new campaign running through the same period, predominantly through donated media space – including outdoor screens at Westfield London via Ocean Outdoor, where it kicked off.
It marks the full launch of The Black Plaque Project, including publication of the names of all 32 Black pioneers whom the initiative will commemorate. This list was compiled in consultation with Dr Jak Beula, founder and CEO of Nubian Jak Community Trust – which has, with little institutional support, paid for and erected a number of plaques and statues highlighting Black achievement over the past 16 years.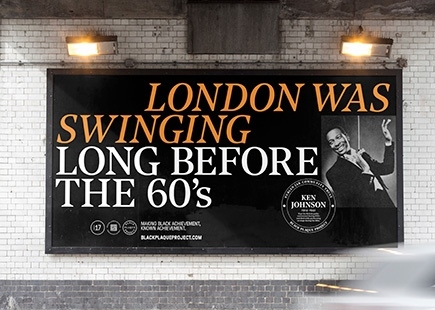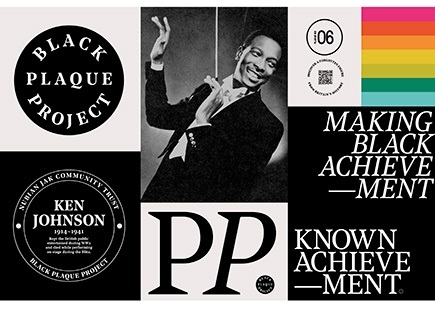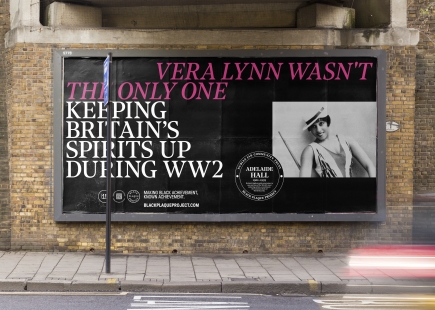 Vicki Maguire, chief creative officer at Havas London, says: "How could anyone hear about the woman who became the first to serve in the Royal Navy – by disguising herself as a man for more than a DECADE – and not itch to know more? Or the woman who inspired Elton to sit down at the piano? Or the 'man who discovered Brixton'? It's not just wrong that these stories have been forgotten from a historic and cultural point of view, but a travesty from a storytelling one – because they're just so damn interesting. They deserve to be heard, just as these remarkable people deserve to be remembered."
Dr Jak Beula, founder of the Nubian Jak Community Trust, adds: "Black history is British history. For generations, Black pioneers have been making positive, lasting change to the social fabric of this country, often in spite of systematic discrimination. Unfortunately, this discrimination persists to this day in the way we remember both these individuals and their remarkable achievements. That is why this campaign – to tell these stories, celebrate our rich, diverse past and to inspire future generations – is so important. There are so many more stories that need to be told."
Credits
Creative agency: Havas London
CEO: Xavier Rees
Managing director: Jennifer Black
Global brand director: Tamara Greene
Account director: Sophie Amodio
Account executive: Hannah Thomas
Chief Creative Officer: Vicki Maguire
Creative partner: Andy Lockley
Copywriter: Ken Abalos
Art director: Sam Adio
Head of production: Ali Cooper
Agency producer: Joseph Ogunmokun, Nikola Oksiutycz
Strategy director: Ravi Matharu, Ally Chapman
Junior strategist: Milan Zum Hebel, Asa Nowers
Head of creative services: Shaun Musgrove
Resource assistant: Evie Ungemuth
Head of business affairs: Annika Sintim
Art buying director: Claire Lillis
Head of design: Lorenzo Fruzza
Digital design director: Simon Baker
Diversity and inclusion manager: Bukola Garry
PR: Faye Raincock, Ollie Dearn
Production company: HKX Productions
Director: Andy Lockley
Executive Producer: Lou Hardy
Producer: Adam Javes
Assistant producer: Phil Sheed
Content creator: Simon Allinson
DoP: Felix Schmilinsky
Camera operator: Jonathan Smith
Gaffer: Jonathan Smith
1st AC: Claire Smith
Sound recordist: Ryan Windley
Runner: Liam Green
Camera equipment: Filmstore
Post-production: Absolute Post
Editor: Tom Higgins
Colourist: Juliette Wileman
Executive Producer: Jenna Le Noury
Production Assistant: Ava Millard
Post-production (30" trailer): Bubble TV
Executive producer: Kabir Malik
Colourist: Marty McMullan
Editor: Ashley Joiner
Sound Engineer: Liam Conwell
Sound mix: Dave Williams
With special thanks to Gregg White, MD, Envy Advertising
Podcast production: Unedited
Co-owner and Producer: Andrew Spence
If you enjoyed this article, you can subscribe for free to our weekly email alert and receive a regular curation of the best creative campaigns by creatives themselves.