Strongbow takes us down the pub for a good, old sing-along

The Background
Heineken UK has launched a new TV ad for Strongbow cider as part of a multi-million pound push.
The 60-second spot, debuted recently and shows real-life musicians Chris and Rob playing 1980s hit Together in Electric Dreams in a pub.
The ad carries the tagline 'Refreshing People since 1960' and Heineken said it aims to remind consumers "of all those great times in pubs".
What They Did
It's the first Strongbow ad to feature all three current Strongbow ciders – Original, Dark Fruit and Cloudy Apple.
I read that Heineken said the campaign celebrates "local heroes" that help to make British pubs special.
"These are the people who bring us all together in pubs up and down the country, over a pint of Strongbow and make us feel united and proud".
It's said that future adverts will feature more local personalities and Heineken will host a series of 'Strongbow Nights' in which musicians will perform in pubs across the UK.
The Big Idea
Set in the north of England, the spot sees two friends passionately performing the classic Philip Oakey song.
Created by Otherway London, it stars real-life 'local heroes' Chris Kinley on guitar and Rob Waters on piano, who passionately perform for the crowd, who respond by joining in on their pub rendition.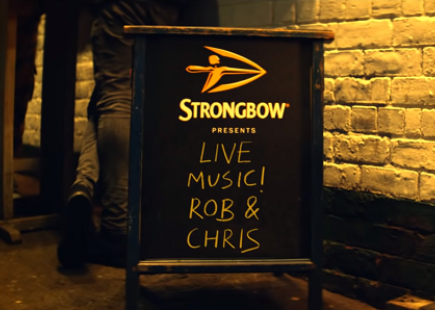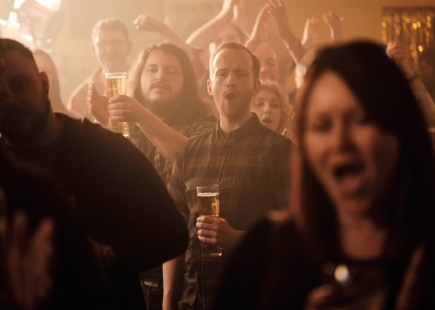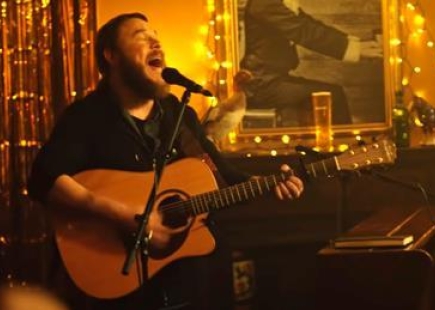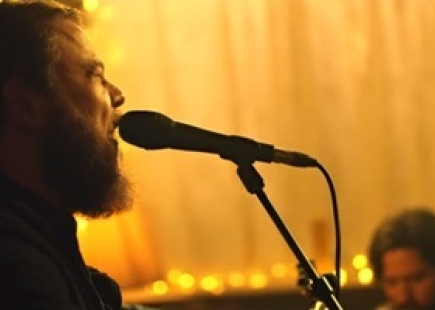 The Review
Let's face it, it's not rocket science – people, bars, music and alcohol – but I personally love it, it ticks all the marketing bingo boxes, it's authentic, memorable, creates emotion, sends you to a place and time and frankly makes you feel good.
I give it a four out of five, it's nicely shot, well cast and triggers fond memories.
In Hindsight
The reason I gave it four rather than five is only because it closes with the brand trigger; the bow, the arrows, etc, etc.
I think Strongbow should be brave enough to drop these now, we all know the brand and we get it.
Not many missed ops here, I'm actually looking forward to the next iterations and I can't remember the last time I said that about any ad.
If you enjoyed this article, you can subscribe for free to our weekly email alert and receive a regular curation of the best creative campaigns by creatives themselves.