Havas takes Air Wick back to nature in this calming, meditative spot

With the UK in lockdown, a pandemic still raging and the prospect of months before things begin to return to some kind of normality, it's fair to say that everyday life can be a bit stressful at the moment. With that in mind, air care brand Air Wick has set out to introduce a natural moment of calm into ad breaks up and down the country with a new TV commercial that encourages viewers to breathe along with it in time.
Created by Havas London, the soothing spot aims to harness the power of nature to transform people's moods. It is set to a sparse, ASMR-inspired soundscape of a woman calmly inhaling and exhaling amidst the gentle sounds of nature with a series of CGI flowers appearing to 'breathe' in and out in sync.
It seeks to dramatise the mood-enhancing powers of essential oils and promotes Air Wick's aromatherapy-at-home range, Essential Mist. The range offers affordable fragrances infused with natural essential oils, making the benefits of aromatherapy mainstream and accessible to all. This campaign represents the first time Air Wick has communicated its new brand purpose – to connect people to nature – in above-the-line comms. It sees the brand champion the power of nature and encourage people to get out into nature more often.
It was created by Lyndarn Harrison and creative directed by Nick Rowland at Havas, with sound design by Ben Leeves at Jungle Studios and animation from NERD Productions. 30" and 20" versions will run across TV and online, with 10" cutdowns targeting people on social media, aiming to offer a small moment of respite from their otherwise noisy newsfeeds. Additional in-store activations are also planned.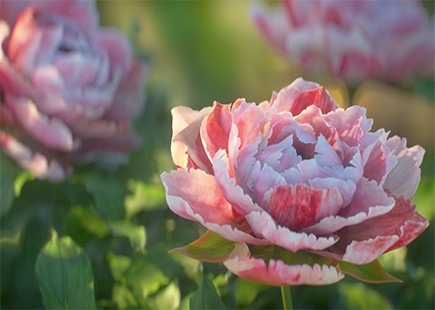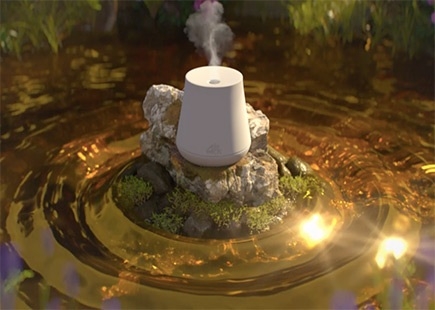 Rita Cunha, category marketing Manager at RB says: "We know that connecting to nature has the power to transform people's moods – and with us currently spending so much of our lives indoors, we've never needed more of a boost. Air Wick Essential Mist makes accessing the mood-enhancing powers of natural essential oils easier than ever – and with this campaign, we've taken it one step further, really bringing that ethos to life through our comms."
Nick Rowland, Creative Director at Havas London, adds: "We all need remember to take a deep breath every now and again, especially in the extraordinary circumstances we currently find ourselves in. Yes, this is an ad – but we hope it can also act as that reminder, helping people to carve out a little vestibule of calm in an ocean of uncertainty."
Credits
Project name: Breathe
Client:
Rita Cunha, Category Manager, Air Wick
Charlie Lailey, Brand Manager, Air Wick
Creative agency: Havas London
ECD: Elliot Harris
Creative director: Nick Rowland
Creative: Lyndarn Harrison
Business director: Carolyn Young
Account director: Patrick Dedman
Account manager: Nicole Burgess
Agency producer (film): Sarah Sharp
Assistant agency producer (film): Nikola Oksiutycz
Agency producer (print & digital): Flavia Casa
Group strategy director: Becky Taylor Wilkinson
Senior strategist: Flo Sharp
Media Planning: Zenith
Production company: NERD Productions
Executive producer: Milana Karaica
Director: Peter S
Designer: Sarah Butler, Laura Bazille
Post-production: Absolute Post
Narrator: Sophia Di Martino
Audio post-production: Jungle Studios
Sound Engineer: Ben Leeves