Temple flowers are turned into paint by Sri Lankan company JAT, perfectly representing the Buddhist concept of the circle of life

The Background
Religious beliefs are at the very centre of many cultures around the world and Sri Lanka is no different with 70% of the population declaring themselves Buddhist.
Dipping a marketing toe anywhere near religion could be seen as an extremely dangerous, but one of Sri Lanka's biggest paint companies JAT has managed it with aplomb.
It has developed a new range of paints for the local market which has Buddhism at its very heart.
The Big idea
With such a large proportion of the population being Buddhist, it's no surprise that there are a lot of temples and shrines around Sri Lanka where followers can come to pray and express their devotion.
And when they do, they place flowers. Lots of them. And in very bright colours.
Go to any Buddist shrine in Sri Lanka and your eyes will be assaulted by a blaze of colour from the flowers of devotees plus the colours within the decoration of the shrine itself.
This act symbolises the circle of life or Samsara as it is known locally. So the idea JAT's agency, Leo Burnett Sri Lanka came up with was to bring this thought of Samsara to life.
What They Did
All of the flowers placed within the shrines would be thrown away, but the core thought was to reuse the flowers and give them a second life.
This thought of reincarnation is at the very heart of Buddhism.
To achieve this, tons and tons of placed flowers were gathered, sorted by colour then the pigmentation from them was used to create five new shades of paint.
Each one was designed to reflect a different ring in Buddha's halo – red, blue, yellow, orange and white. Each tin was designed to represent both the flowers that they came from, and the walls of the temple.
When placed together, these created amazing presence in-store on paint fixtures, creating the feel of a shrine within a DIY store. The print media featured the tins at the centre of a floral graphic made of living and dead flowers which were both clever and impactful.
JAT also donated the products to shrines and temples for use by local artists to restore art and murals to former glory. This ensured its motives were not all commercial and reflected its desire to give something back to society.
All in all, the very embodiment of samsara and the spirit of reincarnation.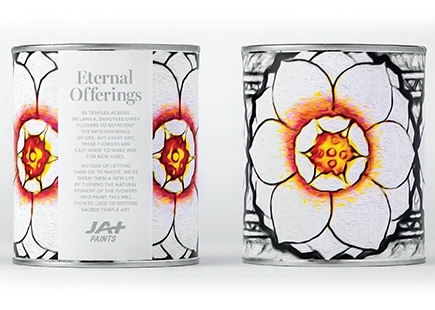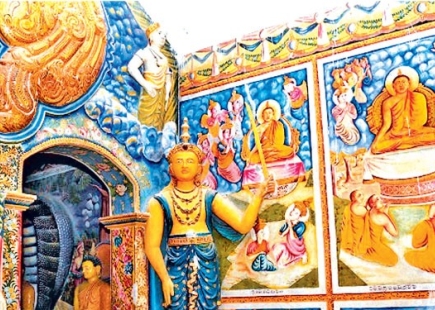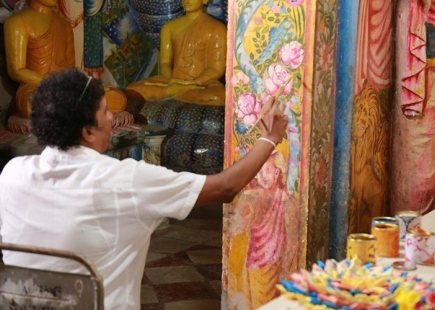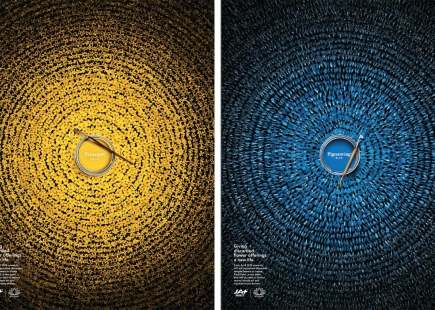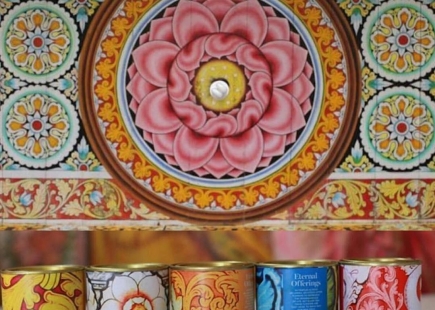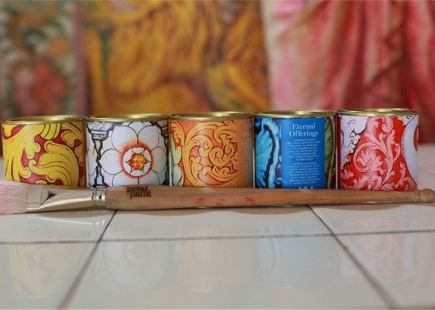 The Review
I bloody LOVE this. Can you tell?
Having worked on a few things where religious beliefs had to be considered, I think both Leo Burnett and JAT have absolutely nailed this campaign and it's one of the best things I've seen in a long time.
The creative idea at the centre is clever and based on a great insight. The executions are outstanding, and I have seen that the awards have already started to flow in and I'm sure there will continue to be a flood internationally.
I can't see any weak part in anything they've done.
Visually amazing. Insightful and tonally right to inspire and not offend.
What's not to like?
In Hindsight
There is no weak link in this.
Given this practice of placing flowers will go on forever, then there is no reason that this product could not go on forever also.
So, no one-trick pony with this campaign. I congratulate everyone involved (and am secretly very jealous).
I am giving this five out of five ('cos I can't give it six!).
If you enjoyed this article, you can subscribe for free to our weekly email alert and receive a regular curation of the best creative campaigns by creatives themselves.