The Green Planet takes over Green Park Tube station to launch Sir David Attenborough's new landmark series

Welcome to the incredible world of plants.
To launch Sir David Attenborough's new landmark series The Green Planet, BBC Creative has transformed Green Park Tube station into a vivid experience for commuters welcoming them to the incredible world of plants.

BBC Creative, the BBC's in-house creative agency, has rebranded part of the station 'Green Planet' creating an immersive experience for passengers that showcases a wide spectrum of amazing plant life.
The campaign, titled 'Welcome to Their World', sees every poster space across the southbound Victoria line platform transformed with dramatic imagery, from carnivorous underwater life forms to humanoid desert cacti, alongside two digital screens that show the trailer from the five part series on BBC One and BBC iPlayer.

The Green Planet, from BBC Studios Natural History Unit, uses ground-breaking camera technology to explore the inter-connected world of plants, as Sir David takes audiences on a journey into their hidden life. In the opening episode viewers were introduced to a gigantic underground fungus that survives by enlisting an army of ants to feed it leaves from nearby plants.
In addition, the Green Park takeover will see platform signage changed to 'Green Planet' to reflect its temporary new name.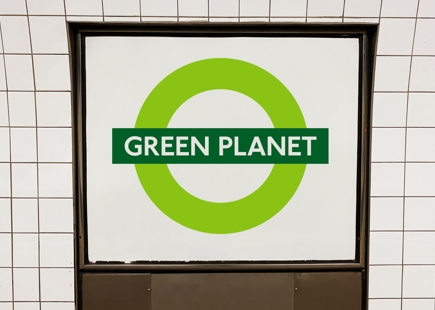 Stuart Gittings, creative lead, BBC Creative, says: "Our goal for 'Welcome to Their World' was to showcase the series' most otherworldly plant life in the most immersive way possible, so taking over a piece of London's iconic Underground presented an unmissable opportunity to bring our audience into their world."
Johnny Ace, design director, BBC Creative, says: "We looked to our favourite science fiction films for inspiration with these designs. Each poster focuses on a single plant species, and we've composed them like portraits of strange creatures from another world. Taking over a whole platform of Green Park station has been huge, and one of the most ambitious projects BBC Creative has ever undertaken."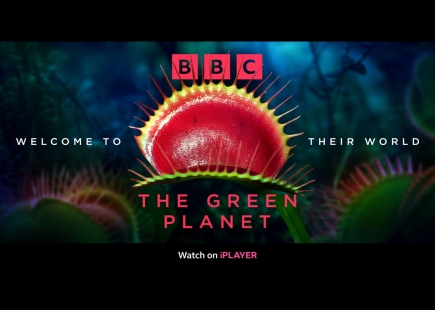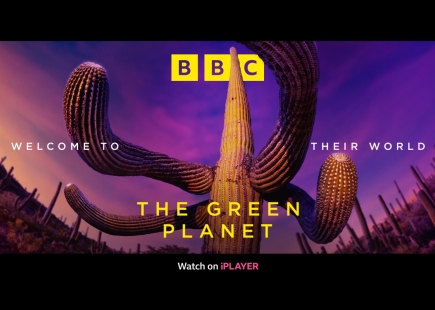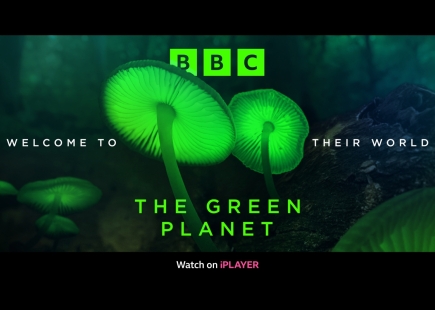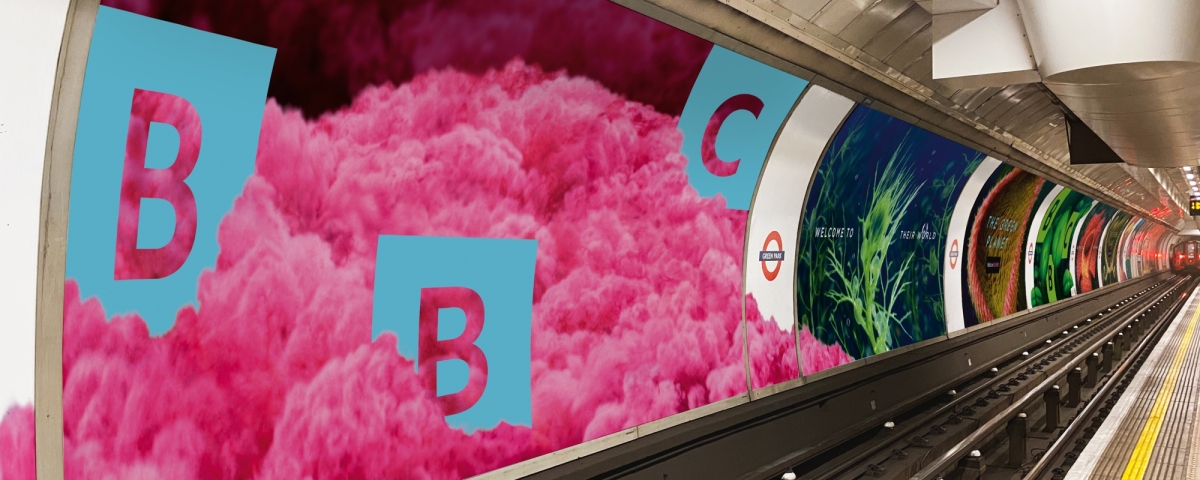 Credits
The Green Planet is a BBC Studios Natural History Unit production for BBC & PBS, co-produced with bilibili, ZDF, CMG Film, Drama and Documentary Programming Centre, France Televisions and the Open University.
BBC CREATIVE
Director, BBC Creative: Justin Bairamian
Head of Planning: Mike Lean
Head of Production: James Wood
Head of Design: Laurence Honderick
ECD: Paul Jordan
Creative Leads: Stuart Gittings & Reuben Dangoor
Producer: Harriet McHugh
Production Manager: Christine De Palma
Project Manager: Matt Totterdell
Design Director: Johnny Ace
Lead Designer: Veronica Law
Creative Retoucher: Tristan Dunk
Creative Retoucher: James Paddison
Creative Retoucher: Russell Kirby
Artworker: Collin Dodson
Designer: Geraint Williams
Designer: George Fletcher
Designer: Gemma Rhead
Motion Designer: Dave Whatley
Traffic Manager: Imi Brar
Audio Creative: Dominic Ross
BBC MARKETING
Head of Marketing, BBC One: Rhion Leadbitter
Marketing Manager BBC One: Claire MacDonald
Marketing Executive, BBC One: Scarlett Alexander
Marketing Executive, BBC One: Jawad Ashraf
BBC MEDIA PLANNING
Media Portfolio Lead: Emily Wilson
Campaign Planner: Alexandra Dixon
POST
Offline Editor PPC: Ed Bargery
Online Editor PPC: Chris Gilgunn
Audio Post Production: String and Tins
Sound Designer & Mixer: Adam Smyth
Theatrical Mixer: Simon Capes and Adam Smyth
Audio Producer: Laura-Leigh Smith
If you enjoyed this article, you can subscribe for free to our weekly email alert and receive a regular curation of the best creative campaigns by creatives themselves.