The greenest Apple yet: a serious campaign or a distraction tool?

Is it right that brands are using creative to breathe life into stale ESG campaigns?
Is it a stroke of genius or simply Hollywood greenwashing?
Like the debate surrounding ESG issues, the answer to this question is complex.
PHA's creative director Mike Chivers, and associate director, corporate, Helen Salvin, offer their insight on Apple's entry into this increasingly challenging discussion.
Tension and comedy - not the usual descriptors you'd use for an ESG campaign, says Mike Chivers
ESG campaigns can be safe. Brands tend to bury strategies deep within websites, avoid creativity, and god forbid they're fun!
Organisations live in fear of greenwashing or being seen as not doing enough, but - dare I say - not Apple Inc. this time. In a new short film, it humanises Mother Nature (in the form of the witty Octavia Spencer) and puts her at the head of the table.

A trembling team nervously share progress and delivers new promises back to her (to nature itself supposedly), carefully choosing, in this concept, to axe shareholders and investors from the discussion and instead, affirm its prioritisation of the environment.
It's perfectly scripted.
Apple combines tension with comedy to strategically disarm the watcher, helping them absorb more information around what can sometimes be a spiky topic more neutrally.
One reservation; is this creative a strategic gloss-over?
Is it using Hollywood polishing to appeal to more people like me who like shiny things and have a short attention span? However, although it is not perfect, overall, I think this approach is better than not doing anything at all and undoubtedly raises mainstream awareness of ESG issues.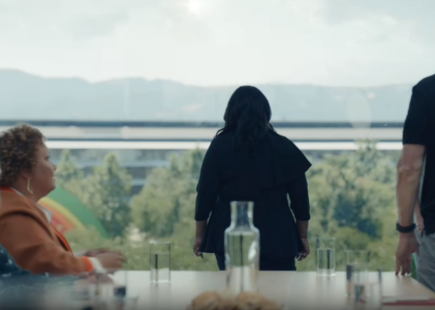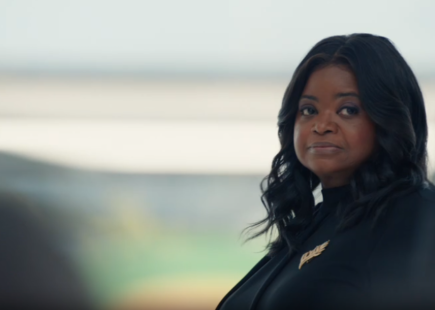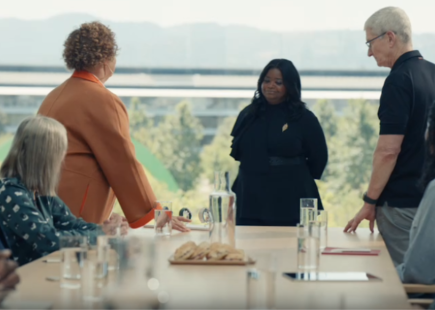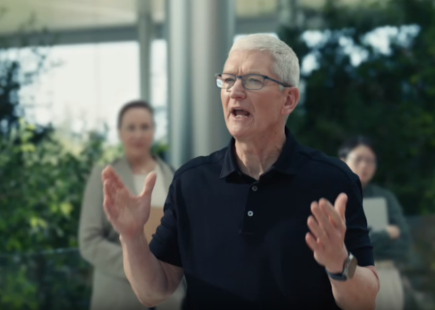 This is an ad that oversimplifies the climate issues we face, says Helen Salvin
Sure, it's fun and fresh, but is the glitz and glam of Hollywood distracting us from the reality?

Let's start with the positives.
Apple is taking significant action to reduce its carbon footprint in areas like energy and water use, and you might just come away from the ad feeling reassured the brand is doing everything possible to go green.
But there are some clear gaps, and they haven't escaped us. The ad oversimplifies the climate issues we face.
Keeping things relatable is key to generating mainstream awareness and education. However, the ad intentionally neglects some of the industry's issues, such as the propensity of tech waste, decarbonising the supply chain and improving the product life cycle.
The lack of detail around these themes feels intentional and misguided.
Given the current mistrust around climate communications, brands must be wholly transparent and raise the sticky topics that they might not have all the answers to.
Creativity can play a critical role in helping to articulate these, but authenticity and transparency remain key, irrespective of the channel.
If you enjoyed this article, you can subscribe for free to our weekly email alert and receive a regular curation of the best creative campaigns by creatives themselves.