The Hornicultural Society: Relate plants the seed around a growing issue for over-65s

The Background
Relate, the relationship charity, has been partnering with Ogilvy to promote the joy of later life sex, only there's a slight issue to address.

Supposedly those over-65 are up to no good.
They're having unprotected sex and catching STIs with figures doubling over the past decade.
If Ogilvy's first iteration of its campaign around the joy of later life sex had started any earlier than 2021 an increase in STIs could have been one of the more surprising 'success' metrics we've seen in case studies.

The Big Idea
Relate has released a sustainable collection of condoms that are biodegradable and designed to be planted in a pot after use.
Of course, they probably still take a very long time to degrade, but let's not worry about that right now.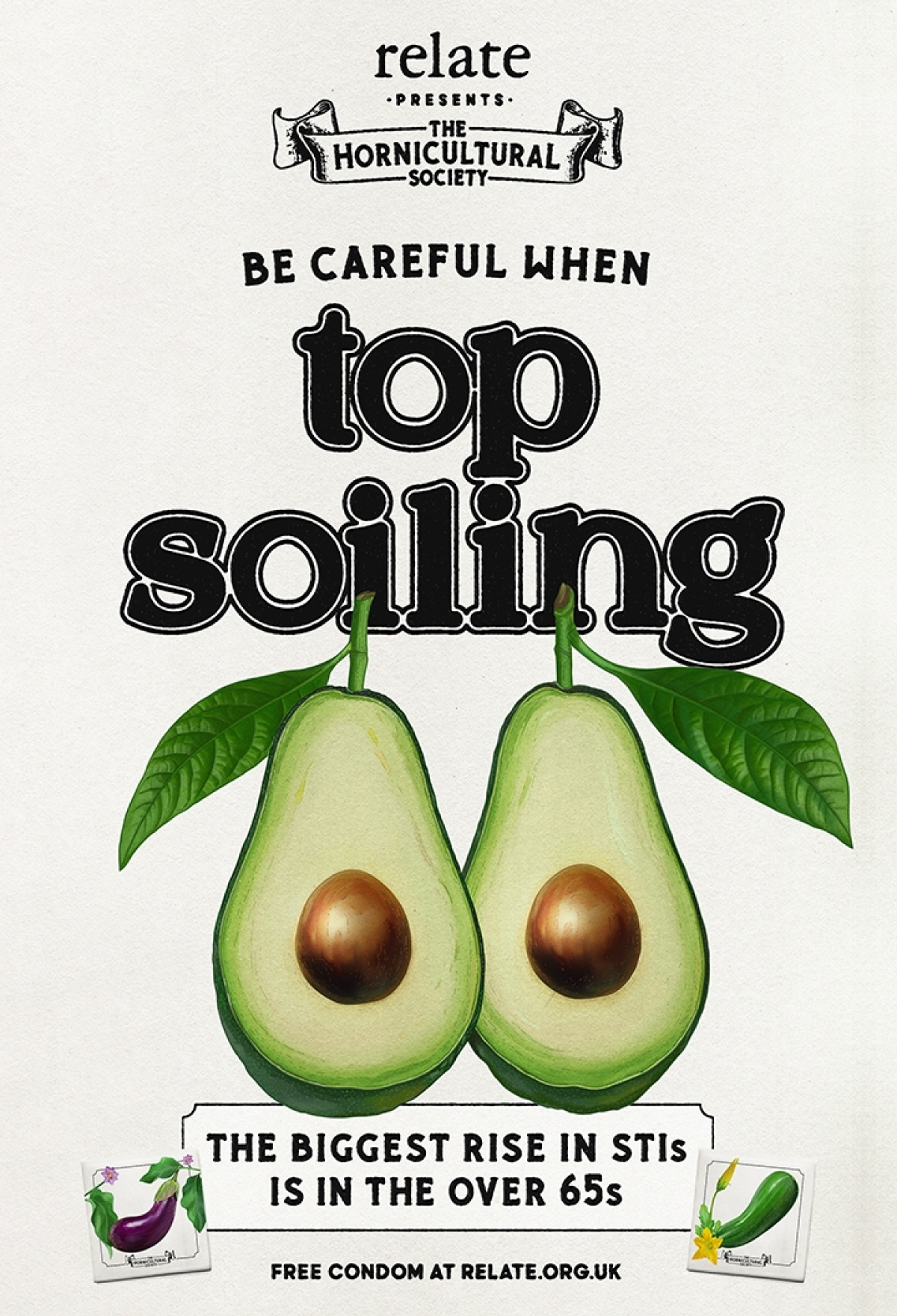 What They Did
It's where these sustainable condoms are placed that makes this campaign.

Where do over-65s wile away their days? The garden centre of course.
The condoms are available at Finchley Nurseries, presented within an emoji-vegetable inspired display. You know the deal – aubergines, courgettes and… artichokes.
There's also a series of accompanying risqué OOH placements with the veg alongside playful lines such as "Take care when you harden off" and "Be cautious when double digging".

The Review
The way this campaign shows up is what makes it a success.
From naming the campaign 'The Hornicultural Society' to the condom packs resembling seed packs, there's a clear focus on the craft and details of the campaign.

It's funny, it's shareable and it ultimately brings light to the issue and Relate's ongoing objectives around getting people talking about sex and relationships.

In Hindsight
The scale of rollout struck me as a bit of a cop out at first – the condoms were only in one London garden centre for a weekend – and made me wonder if it would really have an impact.
That said, the PR results for the campaign have at least, in part, made up for that with some great hits in tabloid media and on Loose Women.

And they are also available over on Relate's website.
Time to send the link to your gran.
If you enjoyed this article, you can subscribe for free to our weekly email alert and receive a regular curation of the best creative campaigns by creatives themselves.