Pitchup.com: The most popular camping booking site you've never heard of

10 Days London launches Pitchup.com's first TV campaign introducing the Pitchup horn to the UK public
Pitchup.com is the UK's leading camping and glamping booking site, and will be running the campaign across SKY channels over the summer, aiming to drive camping and glamping bookings for campsites across the UK. The TV media was bought and planned by Squadron Venture Media.
This light-hearted campaign, created and produced by 10 Days London, playfully introduces Pitchup.com whilst announcing to the public that summer is still open for camping and glamping, in response to reports of other holiday accommodation types being fully booked already.
Camping is the UK's most popular holiday pastime accounting for 25% more holiday bed-nights domestically than the next-largest category according to GBTS data.
Despite there being campsite availability across the UK, research showed that the UK public assumed that they were fully booked. With new-to-camping families looking to find alternative getaway plans this summer, Pitchup.com needed to stand out amongst a flurry of summer holiday advertising.
Set on an actual campsite on the Hampton Estate, near Guildford, Surrey, we see the female protagonist blowing a horn in the beautiful South Downs.
Out of nowhere, an overly inquisitive campsite-goer constantly interrupts her horn blowing to get to the bottom of what the Pitchup horn is. Suddenly from the top of the hill we see several families making their way down to the campsite, having responded to the call of the Pitchup horn.
Turned around in 10 days (the raison d'être of the creators 10 Days London creative agency), the spot was directed by co-founder Jolyon White, produced by co-founder George White and Louisa Edwards, with bespoke sound by co-founder Dominic White.
Along with an amazing crew including DOP Darren Ladbury, and colourist Chris Bell from the post production house Creep, who helped create a stunning snapshot of the very best of a British camping summer.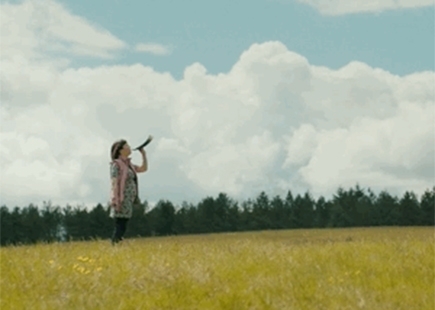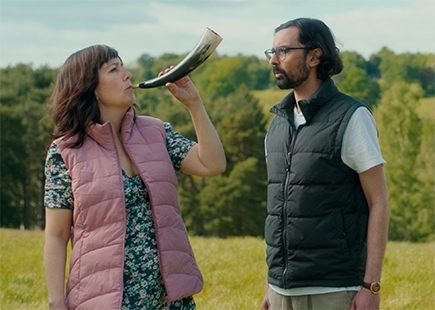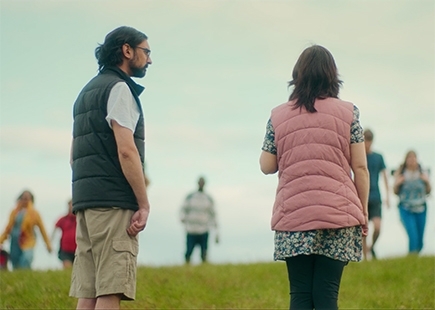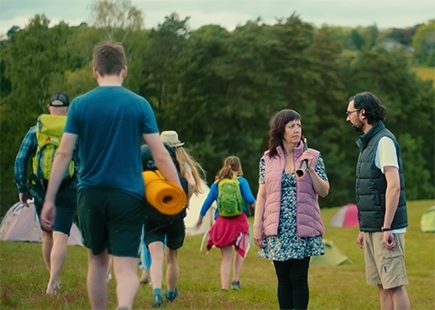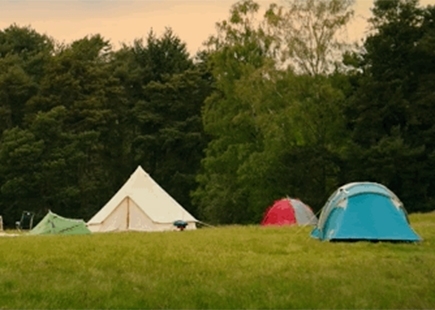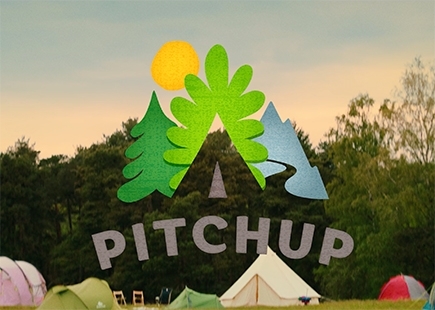 Jolyon White, co-founder of 10 Days said, "Pitchup.com is the most popular camping and glamping booking site you've never heard of. With a very direct advertising message required, we made this a virtue of the advertising but with a light-hearted and playful tone. And of course, bringing the beautiful great outdoors into people's homes."
Dan Yates, founder and MD of Pitchup.com said, "The opportunity for camping in the UK this year is huge given the confusion and restrictions on travel abroad. We wanted to capitalise on that, quickly and in a way that encompasses the simple fun that lies at the heart of why people go camping. We told 10 Days we wanted 'not another travel ad' and they certainly delivered - the quality from such a quick turnaround was remarkable. Since the ad started running, we've had new campsites join as a result and we're sure it's provoked increased interest in the site from holidaymakers. We're looking forward to running full analytics in another few weeks."
Credits
Agency: 10 Days
Client: Pitchup.com / Dan Yates / Charlotte Harper CAMPAIGN: "Pitchup Horn"
Production: 10 Days
Director: Jolyon White DOP: Darren Ladbury
Sound & music: Dominic White EDITOR: Jolyon White COLOURIST: Chris Bell // Creep
Producer: George White / Louisa Edwards COPYWRITING: Jolyon White
Media: Squadron Venture Media
Market: UK
If you enjoyed this article, you can subscribe for free to our weekly email alert and receive a regular curation of the best creative campaigns by creatives themselves.