Twickenham Film Studios celebrates million pound redevelopment by rebranding as a 'Home For Filmmakers'

With a heritage of over 100 years, TFS is one of the world's leading studios, operated by TIME + SPACE Studios'. Offering bespoke production and post production services across features, TV series, documentaries, music videos and commercials. Twickenham Film Studios has a multi award-winning and much-loved creative campus featuring state of the art services and facilities across studios, picture, sound, workspace and social.
The senior team lead by managing partners Piers Read, Jeremy Rainbird and managing director Cara Sheppard wanted to signal a new era for the business by redesigning the brand in line with the site's £15m redevelopment works. The full rebrand has been an opportunity to create TFS as a creative Home For Filmmakers.
A home for content creators. A home for innovators and technologically forward thinkers. A place to collaborate in the forthcoming creative workspaces. A place to enjoy the bar, café and events hub.
It will also soon be a place to watch the classics through to new film releases in the forthcoming new cinema which will be created as part of the redevelopment works.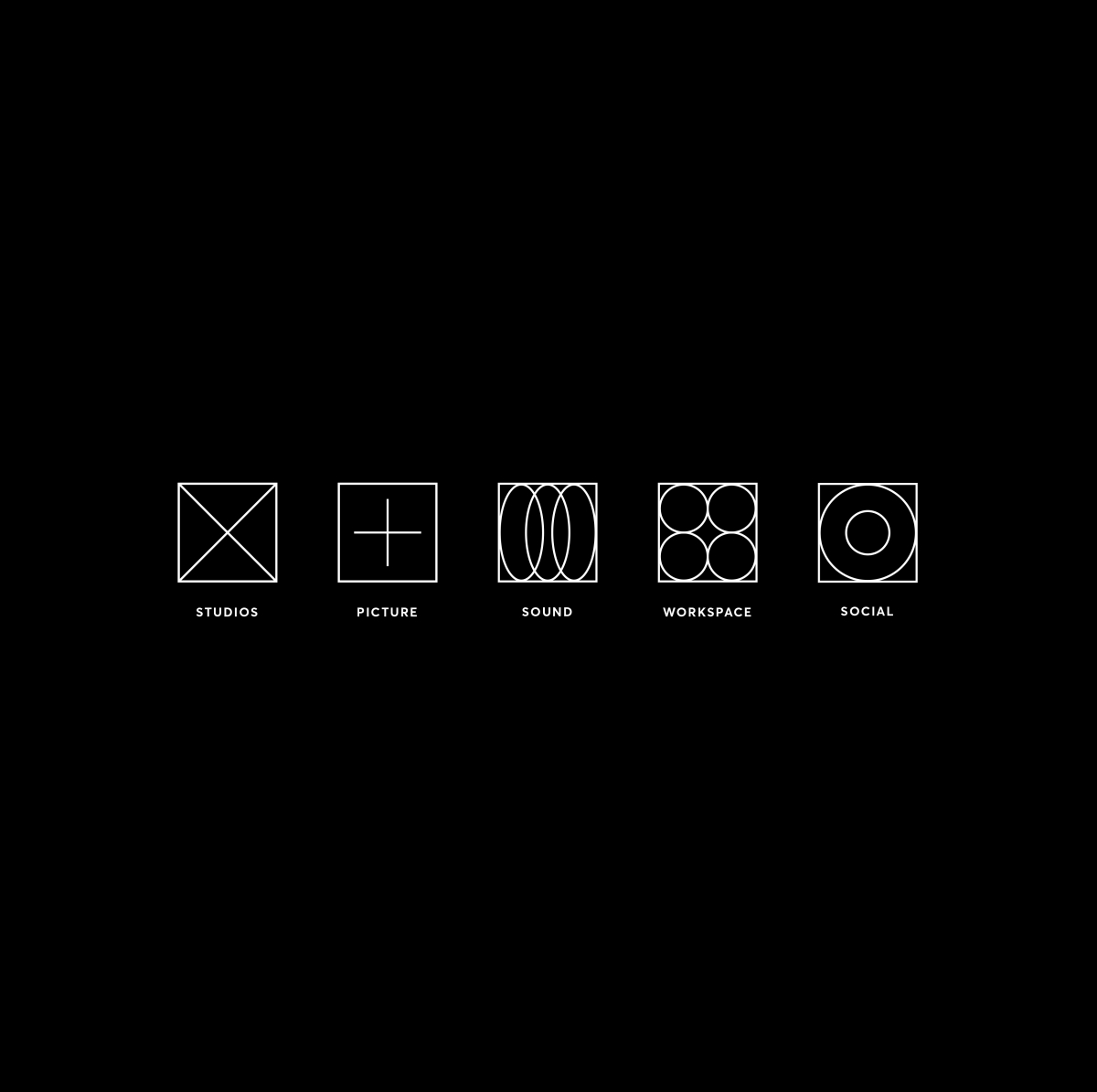 Much-loved innovation hub for creators.
A much-loved creative environment, TFS is a technical innovation hub for creators, with facilities across – studios, picture and sound. Our creatives work collaboratively with their clients to bring storytelling to life. With a multi winning post production and production team who bring to life every script to screen. In Sound re-recording mixers, sound editors and foley artists. In Picture colourists, online editors and VFX artists. Our highly experienced Film and TV Studios team as well as a workspace membership and social client services team.
Working closely with Creative Director & Founder Matt Burke, from independent boutique branding and design agency, Almighty, web builders Fresh Pies and signage creators EndPoint – the rebrand created has brought a contemporary, iconic, yet less is more approach to the design of the studios. Ensuring the 100 year heritage is reflected but the innovative, future focus of the studios is represented by a new master brand logo. A design which cleverly plays on a filmic viewfinder – giving a view into the colourful world of their clients work. In addition a set of five usable icons represent all the studios capabilities (Studios, Picture, Sound, Workspace, Social) across digital, brand assets and on site signage. The monochromatic design runs across new TFS branding, website, digital assets, social channels, merchandise and collateral.
As part of the ongoing redevelopment works of the studios campus, the rebrand now runs across the site with all new signage, a brand new look entrance and reception area.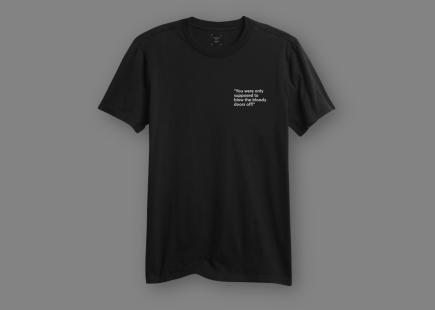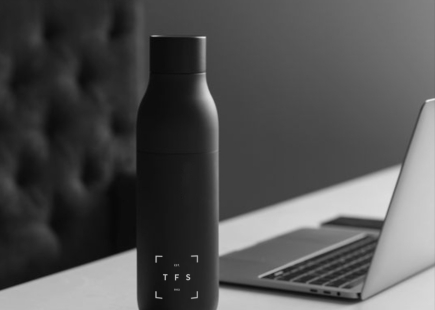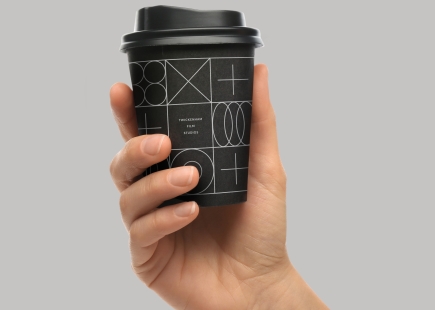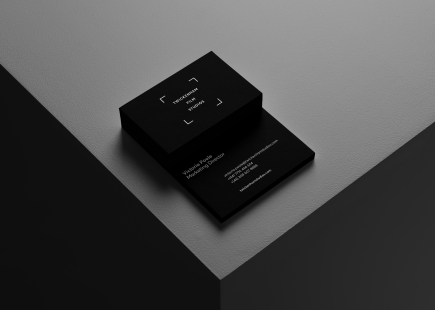 Matt Burke of design agency Almighty comments:"We were privileged to be invited to work on the rebrand of such an iconic location. We met the TFS team to understand their ambitions and were lucky enough to be able to spend time on site as well. This helped give us a real feel for the place and its history. We were briefed to evolve the brand whilst retaining their 100 year heritage so we wanted to ensure their state of the art facilities, creativity and world-class content was the main focus of the new identity. This is where the viewfinder idea came from. A suite of supporting icons for key facilities were also created which interact with digital and physical areas of the campus. A lot of the movies made at TFS are timeless classics so it was a conscious decision to keep the identity predominantly monochromatic to reflect this. There's confidence in its simplicity. We hope the new identity will support and elevate the brand for many more years to come".

Twickenham Film Studios reputation has been based on creating such heritage work as The Italian Job, Zulu, Alfie, The Pink Panther Strikes Again, Iron Lady and War Horse through to such Oscar wins for sound mixing on Bohemian Rhapsody and a Bafta for mixing on Sam Mendez's World War One drama 1917. Other productions that have used the production and post-production facilities include: Baby Driver, Netflix's The Witcher, ITV's Belgravia, ITV's The Durrell's and more recently such highlights as News Of The World for which TFS Re-recording Mixer Will Miller was Oscar nominated for Best Sound, The Hustle, The Crown, I Care A Lot, The Duchess, Enola Holmes and The One & Only Ivan to name a few.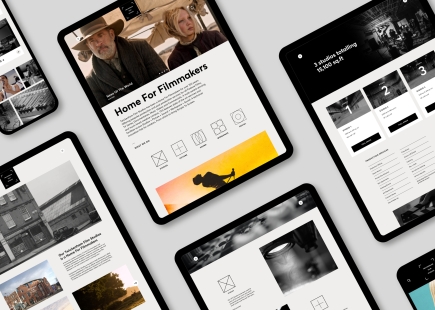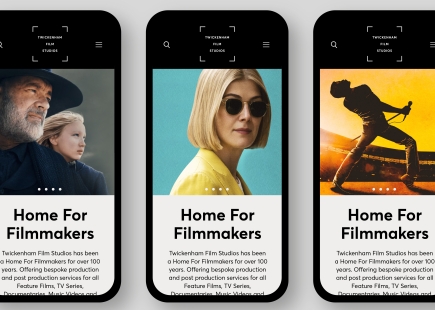 If you enjoyed this article, you can subscribe for free to our weekly email alert and receive a regular curation of the best creative campaigns by creatives themselves.