Choose Change: Artful installations to demonstrate the power of changing an interior with B&Q

Following the successful launch of new campaign 'Choose Change', B&Q and Uncommon create a series of eye-catching installations for a new outdoor, print and digital campaign.
The new work continues to support the reinvigorated brand proposition 'Build a Life' which celebrates the belief that anyone can improve their home to make life better.
To launch 'Choose Change', Uncommon created a stop motion film: 'Later Means Never'. 'Choose Change' is an invitation to avoid settling and standing still and, instead, embrace the life affirming act of change in all its energetic, joyful, and sometimes messy glory.

The next instalment of the campaign includes a suite of striking visuals to demonstrate the power of changing any home interior through B&Q's products. The imagery focuses on capturing the before and after effect in one shot. Taking neglected environments and turning them into something beautiful.
The suite comprises eight installations, each creating a unique experience from showing a living room and bedroom to artful renderings of lighting, flooring, paint, tiling, furniture and wallpaper. The work aims to emphasis the design qualities of the key categories in the interiors range when juxtaposed with stripped back and dilapidated settings.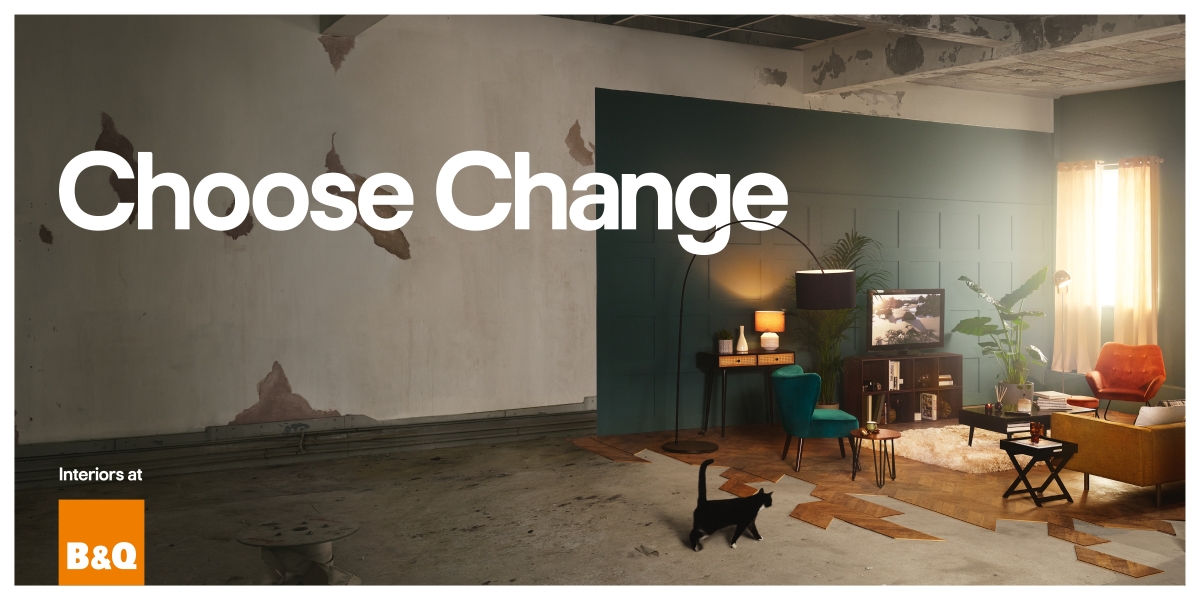 The executions include a vast forest of wallpaper exploding from the corner of a derelict space, a stunning light installation inside a pitch black industrial basement and a magical boardwalk — created from the entire range of B&Q flooring — conveying an epic and incongruous walkway that cuts through the barren landscape of pebbles to the water. In another, we see a pool of paint colours swirling around on the floor of a drab and disused office space. The glossy surface was made-up of 480 litres of B&Q paint, revealing a surreal and mesmerising visual of a myriad of hues melting into one another.
All of the work was shot in camera by renowned still life and fashion photographer Kevin Mackintosh, whose work has been credited in the likes of Vogue and exhibited worldwide. To achieve the distinctive look and feel, multidisciplinary Production designer and set designer Thomas Bird, known for his editorial work for brands such as Burberry and Kenzo, curated every detail of each installation to reflect the movement from neglected to beautiful.
The campaign runs across national outdoor sites including key placements in Bristol, Glasgow and Brighton. The work will also run in print and moving executions will be used for DOOH, Social, Online and YouTube Bumpers.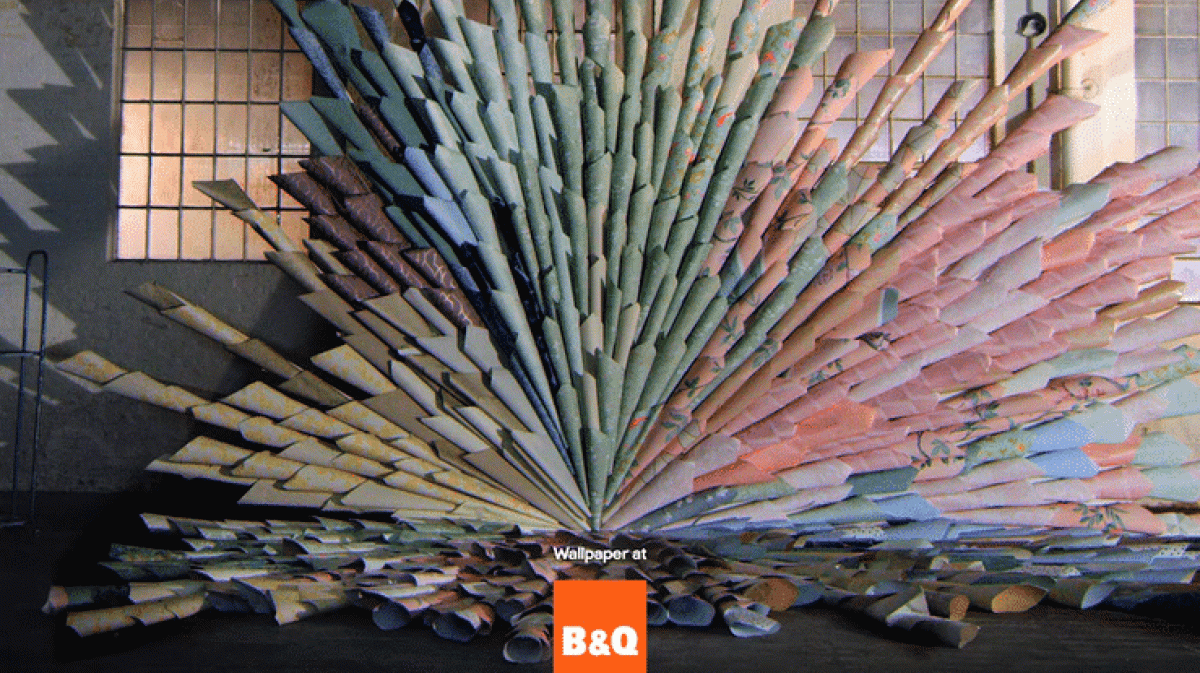 Credits
Project Name: Choose Change
Client: B&Q
Creative Studio: Uncommon
Set Designer: Thomas Bird
Photographer: Kevin Mackintosh
Retouchers: Touch Digital
If you enjoyed this article, you can subscribe for free to our weekly email alert and receive a regular curation of the best creative campaigns by creatives themselves.