Progress through the power of electric racing from Formula E

'Change. Accelerated.' encapsulates Formula E's vision to accelerate sustainable human progress through the power of electric racing.
This strategic message is brought to life in a new campaign, created with Uncommon, which aims to capture this unique sport's ability to excite next generation sports fans by combining exciting on-track action with its role as a catalyst for positive change around the world.
Formula E is the pinnacle of electric motorsport — its unpredictable, highly competitive racing is underpinned by equally powerful reason. Recognising the impact of sport as a force for good, Formula E was founded to counteract climate change by accelerating the adoption of electric vehicles, a mission which has since evolved to an all-encompassing race for better futures, in alignment with the FIA's Purpose Driven movement.
The new brand work marks Formula E's first season as an official FIA World Championship and celebrates the extraordinary potential of the future.
The film is voiced by the legendary Sir Arthur C Clarke—a man many consider to be one of the great minds of the 20th century—a futurist who as early as the 1960s predicted many of the things we take for granted in our modern world: from space travel, to the internet and AI. Married with a particular recording of Sir Arthur's captured by the BBC at the New York World's Fair in 1964, the film reflects the sport's ambitious commitment to drive towards a more positive future by accelerating meaningful change in the world.
The cinematic film was shot by renowned director Marcus Söderlund, best known for his emotive approach across an eclectic mix of music videos for artists such as The XX, Miike Snow and Fibes — through production company Academy. The idea behind the film was also inspired by a unique feature of Formula E — that the championship races on the streets of iconic cities around the world.
The work is captured from the perspective of a Formula E car looking at spectators lining city-centre streets. A phantom camera rigged to a high-speed tracking vehicle, a Porsche Cayenne, on a gyro travelling at near 80mph, shooting at 1000 frames per second was used to record every detail in-shot.
The work encompasses many intricate craft details to achieve its complex, filmic aesthetic. Filmed entirely in-camera with no post effects, every component in each scene was shot for real, from the striking horse to the raining confetti. Entirely filmed in Mexico, the production worked closely with art direction and production design to successfully achieve the look, feel and energy of different cities around the world in which Formula E stages unforgettable race weekends.
The adrenaline-fuelled film is accompanied by the powerfully unnerving track 'Singularity' by English electronic musician and producer Jon Hopkins. The track title reflects 'technological singularity', a hypothetical point in time at which technological growth becomes uncontrollable resulting in change to civilisation. The drone-like hum of one note at the start grows and builds to create a sub-bass which resembles the unique sound made by Formula E cars. The music in the film complements this iconic sound of the future.
Formula E is a sport designed to give the world a glimpse into the future and accelerate our path towards it. Now in Season 7, the ABB FIA Formula E World Championships is going from strength-to-strength, with futuristic electric racing cars competing wheel-to-wheel in iconic cities across the planet.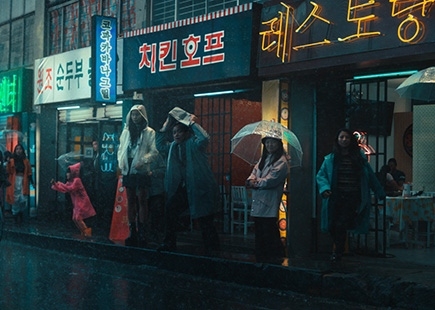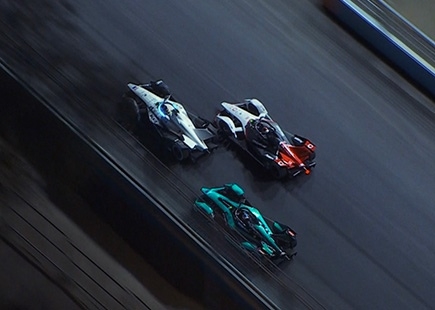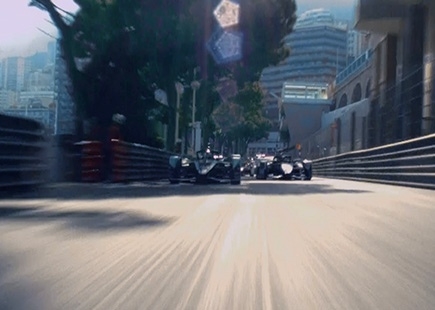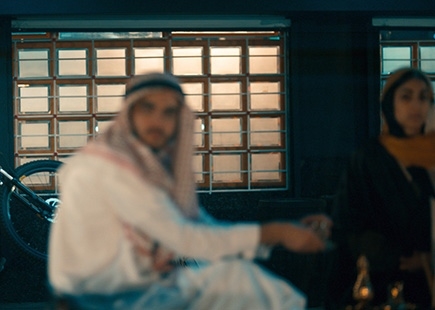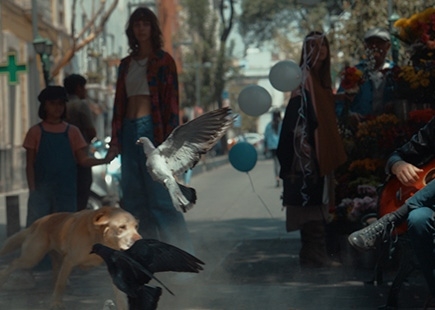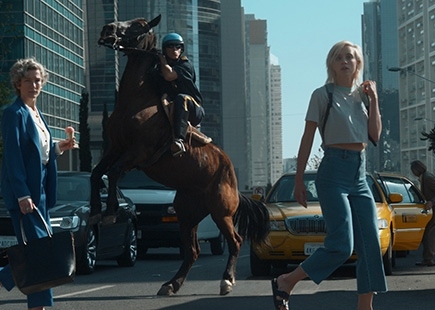 Henry Chilcott, Formula E chief brand officer said: "Change. Accelerated. is a message which pushes us both to embrace change and to accelerate towards it. Everything Formula E does aims to showcase how we are leading the way in sport, on and off the track. We're so excited to share this film created with Uncommon which captures our ambition, spirit and the thrilling nature of electric street racing perfectly."
Nils Leonard, co-founder, Uncommon Creative Studio said: "The power of sport has always played a role in moving the world forward. More than any fly poster or political rant, sport can hold a mirror up to problems in our society and raise the attention needed to help create real change. The sentiment behind 'Change. Accelerated.' is all about progress — Formula E is at the forefront of creating a sustainable force for good in the racing industry and we're so proud to bring that message to bear in this powerful piece of work."
Credits
Project Name: Change. Accelerated.
Creative Studio: Uncommon
Client: Formula E
Chief Brand Officer: Henry Chilcott
Marketing Director: Louise Troen
Senior Marketing Manager: Catherine McCartan
Brand 0perations Director: Jordan Oates
Production Company: Academy
Director: Marcus Söderlund
Editor: Ted Guard @ The Quarry
Production Company Producer: Luke Goodrum & Medb Riordan
Editing Company Producer: Maggie McDermott
DOP: Daniel Voldheim
Post-production: ETC
Grade & Colourist: Julien Alary @ ETC
VFX: Fasa
VFX Producer: Jon Purton & Sydney Levy
Soundtrack Composer: Jon Hopkins @ Domino Publishing
Head of Synchronisation at Domino: Lynden Campbell
Audio Post-production: Jack Sedgwick @ Wave Studios
Audio Producer: Rebecca Boswell
Media Agency: MediaHub
Media Planner: Georgia Scott

If you enjoyed this article, you can subscribe for free to our weekly email alert and receive a regular curation of the best creative campaigns by creatives themselves.