Uncommon creates new campaign for ManyPets Insurance illustrating the benefits for pet parent health

ManyPets, the cat and dog insurance brand, launches its first outdoor campaign with Uncommon Creative Studio. The visual series marks Uncommon's first work for the brand since winning the business last year.
The work highlights the importance of taking care of our pets to ensure our own happiness with ManyPets' pet insurance. Since launch, ManyPets has made it its mission to make the world a better place for pets and their pet parents. The pet insurer's new campaign represents a significant stage in the company's journey as it expands its pet health and insurance offer.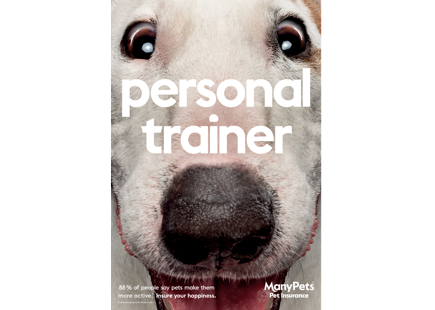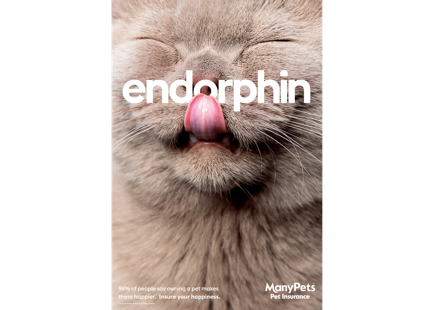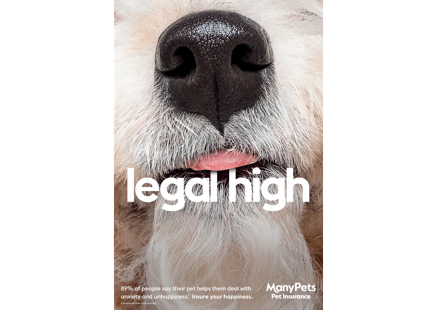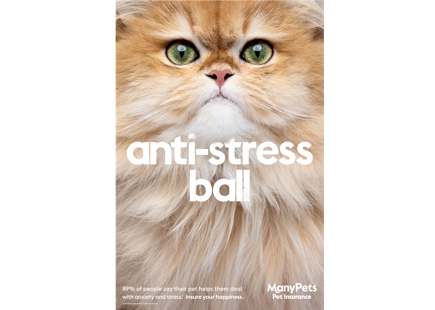 The new campaign is underpinned by data that highlights how caring for a pet can improves our mental and physical health.
Whether pets help people deal with anxiety and stress or help make people more active, pets make everything better. They get us up, they create a routine, they prompt exercise. They teach us patience, structure, and care. They are always there for us. So, we should look after them, like they look after us.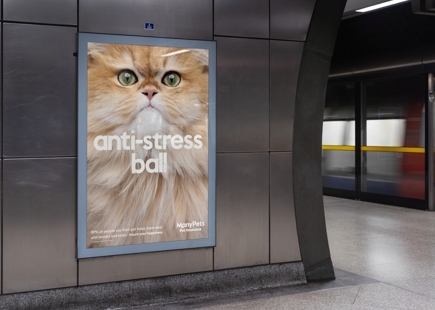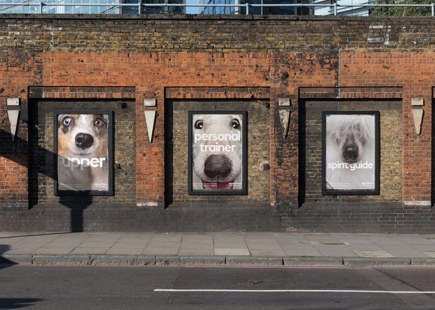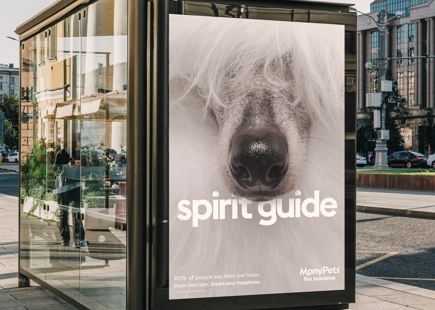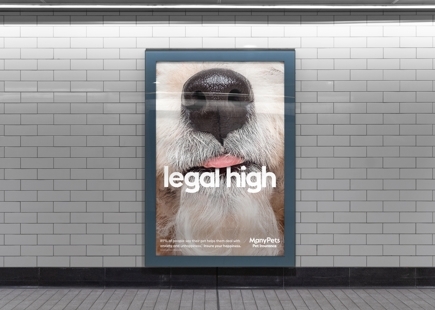 Ryan Wheaton, global creative and brand director, ManyPets said: "No-one can deny that the relationship between pet and pet parents brings incredible mutual benefit. Despite this it can be difficult to articulate what pets really mean to us. Uncommon has managed to capture our bond in a compelling way, highlighting the limitless ways our pets look after us. In return, pet parents are looking for more ways to keep their pets happy and healthy for longer, and ManyPets is here to help ensure that happiness. We're so excited to see the campaign in the wild."
To launch the new campaign, ManyPets commissioned a survey of 385 pet owners asking about the health benefits of owning a pet. The survey found 89% of people say their pet helps them deal with anxiety and stress and 90% of people say their pets help them feel calm.
The outdoor series pairs these statistics with playful close-up imagery of animals and copy reflecting the positive impact of owning a pet on our wellbeing, such as 'legal high', 'endorphin', 'anti-stress ball' and 'upper.' And given how big a part our pets play in our lives today, the new work aims to communicate how we care for them in an equally important way through iconic design.
Lucy Jameson, Co-founder, Uncommon said: 'Pets make everything better. They don't only bring us joy, they also have a proven positive impact on both our mental and physical wellbeing. In a world of stress and chaos, pets are more important than ever. We spotted there was a huge role for ManyPets to play into here. We wanted to remind people that they have to insure their pets to ensure their happiness. Plus, this was one more weapon in my war of attrition trying to persuade my husband to let us have a dog...'
The outdoor series will run up and down the UK during July and will be accompanied by a series of films with seven alternate endings running across AV and online during July and August.
Credits
Project name: Insure your happiness
Client: ManyPets
Creative Studio: Uncommon
Retouchers: Pics

If you enjoyed this article, you can subscribe for free to our weekly email alert and receive a regular curation of the best creative campaigns by creatives themselves.