Uncommon shapes ITV's identity for Mental Health Awareness Week with powerful conversations we can all relate to
BOAST is a place where you can find out about recent creative campaigns.
It is a space where agencies and creatives can tell us about the new work they are proud of; blowing their own trumpet, so to speak.
Here's the latest from the creative world as we know it.
A campaign by Uncommon
User generated content continues to be an accessible tool for brands to communicate during Covid-19's restrictions. In this new series of work, Uncommon plays with animation to craft a fresh and disruptive approach to support ITV's efforts in raising awareness for mental health.
During Mental Health Awareness Week, the channel's brand identity is changing to mark this important event with new campaign:
ITV. Conversations.
This series of films showcases short powerful stories, which reflect the graphic style of a text conversation. The back and forth exchanges continue to encourage us to reach out beyond our immediate circle of close family and friends to those who may not be expecting our call or message.
These relatable stories tap in to life moments we're all experiencing during lockdown.
The momentous news of telling your Gran and Grandad you're having a baby, checking-in on a colleague at work who lives alone, the (very talkative) elderly uncle who's self-isolating and the morale support needed from your mates after a Tik-Tok inspired home haircut goes wrong.
Nils Leonard, co-founder at Uncommon said:"This campaign and identity was designed against the production trends this lockdown is forcing us into. We wanted to create something different, honest and jarring, but still emotional. We used the way we actually message as our medium. The candid love, the one-sided wanging-on and the tortuous hesitation we have all felt brought to bear how hard it can be to do the simplest thing: reach out to the ones you normally don't."
Leonard added: "Striking design, relatable conversations and honesty, all with the intent of getting people to just reach out to the ones who might not be expecting it, but might need it the most."
The new identity follows a powerful film - ITV. The Call. - which kick-started ITV's support of Mental Health Awareness Week. The film brought together some of the nation's most loved stars, including will.i.am, Anna Friel, Gordon Ramsay and Laura Whitmore, in an epic video chat that spread the vital message of looking out for one another, encouraging everyone to keep talking as part of ITV's landmark mental wellness initiative, Britain Get Talking.
One third of people say they've got back in touch with old friends and family since lockdown began
These animated films will be playing out throughout the entire channel during Mental Health Awareness Week. This design will also be taking over additional features of ITV's channel identity, including stings and break bumpers, which will also reflect the distinct phone conversation look and feel.

The new campaign comes as ITV research carried out by YouGov showed that 55% of us are more worried than usual about our families' mental health, and 57% of us are more conscious than usual of the need to look after our mental wellbeing.
But the lockdown has also had a positive effect. One third of people say they've got back in touch with old friends and family since lockdown began.
Since its return on 21st March, Britain Get Talking has seen over 6.1 million people take immediate action to text or call a friend or family. It has been found in independent research to be voted the most emotionally engaging ad in the wake of the COVID19 pandemic, and has been seen by over 70% of adults in the UK.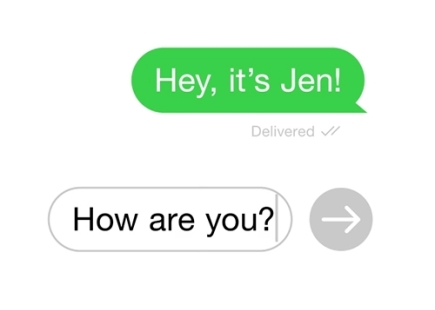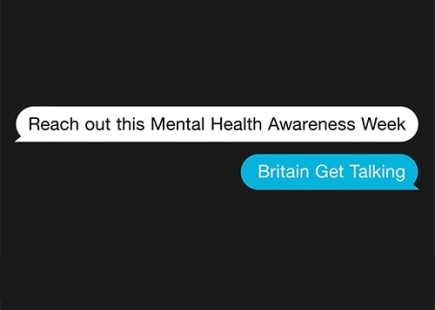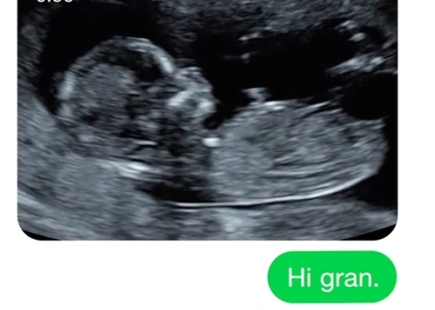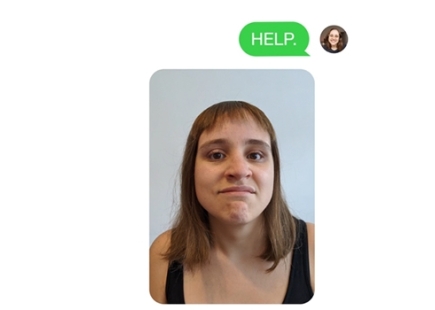 Credits
Campaign Name: ITV. Conversations.
Client: ITV
Creative Agency: Uncommon Creative Studio
Design and Edit: Underdog
Post-production: Absolute Post
Music and Sound Design: Soundtree Music
Sound Executive Producer: Jay James
Sound Designer: Henning Knoepfel
Music Composer: Luis Almau
If you enjoyed this article, you can subscribe for free to our weekly email alert and receive a regular curation of the best creative campaigns by creatives themselves.