VaynerMedia London works with UNICEF to highlight the importance of vaccinations against childhood diseases

BOAST is a place where you can find out about recent creative campaigns.
It is a space where agencies and creatives can tell us about the new work they are proud of; blowing their own trumpet, so to speak.
Here's the latest from the creative world as we know it.
A campaign by VaynerMedia London
VaynerMedia London has created a new PSA (Public Service Announcement) for UNICEF to coincide with World Immunisation Week 2020. It was created by the agency following a competitive global pitch for the project and follows VaynerMedia's long-standing work with UNICEF on fundraising.
Each year, UNICEF highlights the importance of vaccinations and their role in keeping preventable diseases at bay. It partners with governments, NGOs, other UN agencies and the private sector to immunise the children who need it the most.
This year, due to the spread of COVID-19, the world is more aware than ever of the damage a global pandemic can cause.
The PSA, "Waiting", was developed by VaynerMedia London to demonstrate the power of vaccinations in keeping us safe and free, by tapping into people's current, shared experience and hope for a COVID-19 vaccination.
In the video, parents and pregnant women are encouraged to protect their children with routine vaccinations as soon as possible, once the worst of the current pandemic has subsided.
The video launched across Facebook and Instagram this week. Initial performance data from the campaign shows that it received 30m views in the first 24 hours.

30 million views in 24 hours
Paloma Escudero, Global Director of Communication at UNICEF, said: "The COVID-19 pandemic has brought to light the power of vaccines to keep us safe and healthy. By urging parents to vaccinate their children with the vaccines we already have, we are urging them to protect all children, everywhere. Vaccines do save lives."
Becky McOwen-Banks, Executive Creative Director of VaynerMedia, added: "To land such an important and simple message at this time is a huge task. Yet achieving 30 million views in 24 hours is truly extraordinary. It is a testament to how strongly this issue currently resonates with people and a sensitive reading of the social and cultural environment we are in. We are so pleased this message has hit home with empathy and clarity and hope it continues to do so across other markets."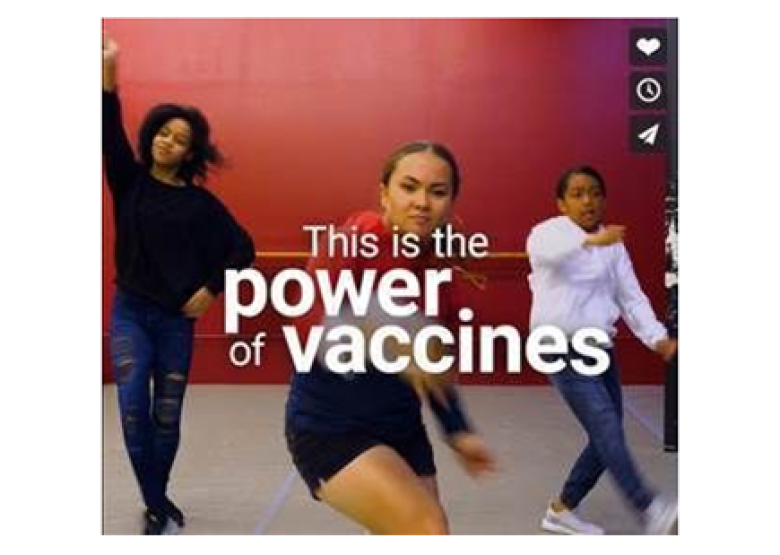 Credits
Title/Project World Immunization Week 2020 – "Waiting"
Agency VaynerMedia
Agency contact and job title Natalia Kasnakidis, Account Director
Client name Priyanka Pruthi
Client job title Senior Producer, UNICEF
Executive Creative Director Becky McOwen-Banks
Associate Creative Directors Dan Fryer, Gate Lambert
Creative teams Judith Gruntjes & Becky Cartey; Nathan White & Ben Daly
Planner/CSU Director Marie-Claire Manson, Aparna Bangur, DuBose Cole
Designers Alex Serrano, Frankie Leeks
Editor Paul Chamberlain

If you enjoyed this article, you can subscribe for free to our weekly email alert and receive a regular curation of the best creative campaigns by creatives themselves.