Sky launches streaming TV with Sky Glass

Global brand company venturethree has partnered with long-term client Sky to bring its latest product innovation, Sky Glass, to life.
The first streaming TV offered by Europe's leading media and entertainment company, Sky Glass offers a leap forward in consumers' entertainment experience.

Balancing cutting edge innovation with a human touch.
Collaborating with Sky's internal teams and agency partners to deliver Sky's biggest launch to date, venturethree helped to create the strategic and creative brand expression for Sky Glass—from positioning, naming and identity through to the product experience and the launch TV ad and Out-of-Home.

The brand needed to balance cutting edge innovation with a human touch, an expression of technology that belongs at the heart of the home. From a bespoke logotype which combines the sharpness of design precision with the personality of a human signature, to the "Hello Sky" wake words, lifestyle imagery and unique product colours, every aspect of the brand has been crafted with a reimagined TV experience in mind.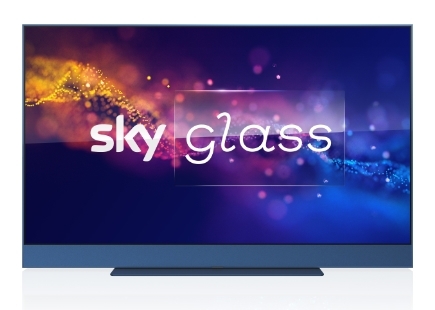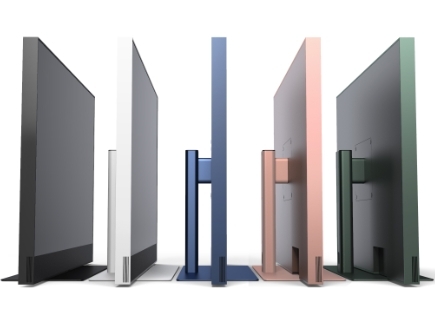 Ceri Sampson, executive creative director design, Sky Creative: "We realised very early on that the synergies we would benefit from by bringing agency partners into the 'Hub' would deliver results that we simply would not have achieved working independently. It wasn't without a few early bumps at the beginning, but very quickly we found our groove with the team from venturethree, and by bringing the best talent from each agency together we were able to develop and craft the Sky Glass brand to a level that matched the audacious ambition of the project. Working so closely with venturethree, and our other partner agencies, we have created work that we are all immensely proud of."
Since the early 2000s, venturethree has been Sky's long-term brand partner, helping it embed its promise of 'believe in better' into milestone launches such as Sky Mobile, Sky Q and, most recently, the re-branding of leading streaming platform NOW. Today, this spirit finds its purest incarnation in Sky Glass, as Sky shapes the next generation of entertainment.
Richard Blanshard, managing director at venturethree comments: "Having worked with Sky for 20 years, we were incredibly inspired by the vision behind its latest brand evolution – the offer of a streaming-first TV, simplifying the customer experience and giving customers more ways to enjoy entertainment. It's been a privilege to go on this journey with Sky, helping to simplify the product experience and supercharge entertainment at home."
If you enjoyed this article, you can subscribe for free to our weekly email alert and receive a regular curation of the best creative campaigns by creatives themselves.