Vintage, classic and savvy: Saga launches a new brand campaign focussing on the more positive side of getting older

Saga, the UK's specialist in products and services for people over 50, has launched a new brand campaign focused on changing the way people think about age and showing the more positive side of getting older.
The campaign is part of Saga's wider data, digital and brand strategy, which champions what Saga is calling "Generation Experience"—the discerning, sharp and savvy over-50s who bring a wealth of vibrant life experience to society and represent over a third of the UK population.
The integrated campaign, based on deep customer insight, sees the launch of new TV advertising and will lean into Saga's digital channels. The integrated campaign was devised by VCCP London, in partnership with VCCP Media, VCCP CX and Someone.
The over 50s are the fastest growing demographic in the UK, and one that holds the most spending power comparatively. 27.9 million people will be over the age of 50 by 2030 in the UK, and 63p of every £1 will be spent by people over 65 in 2040. But despite the significance of this group—and rising awareness of the need for greater cultural representation of gender, race and disability—age is often left out of the conversation and either invisible or marginalised in cultural content. Only 29% of TV adverts feature characters over the age of 50, with just 12% in lead roles*

Saga aims to make people think differently about age and celebrate "Generation Experience".
According to Saga data, on average its customers feel 14 years younger than they are, and 91% want to experience new things and enjoy an active, healthy lifestyle. Saga spoke to more than 2,000 over 50s in the last week and two thirds (67%) also said they were more likely to spend with a brand that embraced a positive view about life over 50, focused on experience rather than age.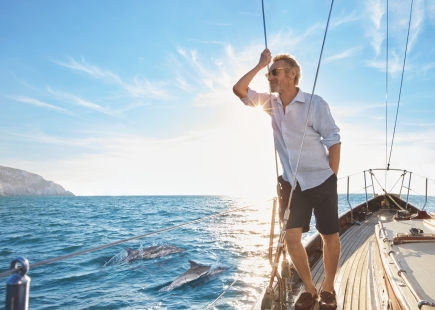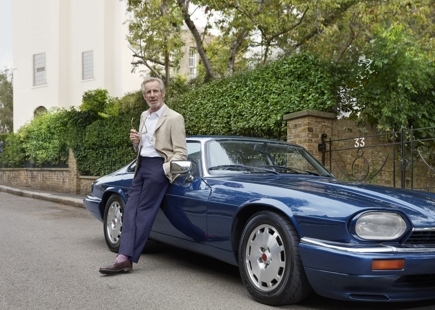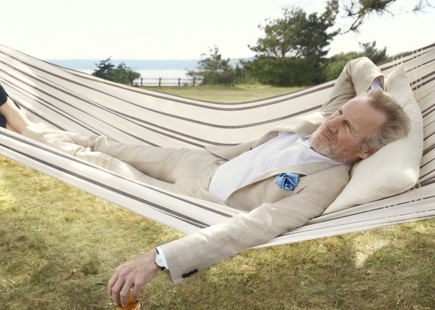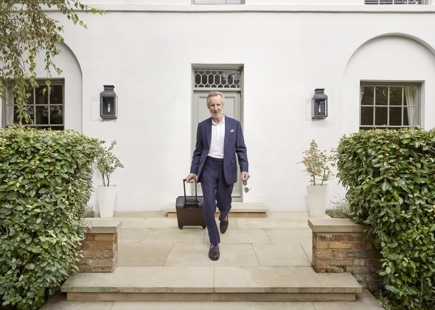 Euan Sutherland, CEO of Saga Group said: "People are living longer than ever before; they are working longer; they are helping their families; they are contributing to society. We know our customers do not feel old – they feel as if they are experienced. They have lived full lives, have so much to give and fully intend to make the most of each and every day.
"Our new brand strategy champions what we are calling "Generation Experience" – the discerning, sharp and savvy over-50s who represent over a third of the UK population. It's time for businesses and organisations of all sizes to have a conversation about age. As a purpose-led business with over 70 years' experience, it's one that we think Saga is ideally placed to lead."
Saga's campaign will launch with a 60-second TV advert which will reveal the new creative direction of the brand. Actor Nicholas Farrell (The Crown, Torchwood) brings a fresh take on perceptions of age, replacing negative connotations with a savvy and sharp-witted monologue – drawing on his own decades long experience as a screen and stage actor to embody the 'Generation Experience' attitude. The creative explores what 'old' really means, and playfully questions why we call people 'old', as opposed to calling a jacket 'vintage', a cheese 'mature' or a car 'classic.
VCCP Media devised a media strategy which includes large scale digital takeovers, influencer campaigns and social media activity. The film will premiere this weekend with premium spots, as well as a transmission schedule across ITV, Channel 4 and Sky channels in the coming months.
David Boscawen, group managing director at VCCP added: "This is the first time Saga has communicated as a single brand, uniting their insurance, holiday and cruise businesses. And to do this by creating a campaign that challenges the societal stereotypes of old age by celebrating the experience old age brings is very exciting. No other brand can start this conversation with the same credibility as Saga."

"This is an integrated effort from the VCCP Partnership, from a new visual identity to new web design to evolving their media model to a new communications campaign. The integrated nature of this has enabled all the thinking to be totally joined up, creating a seamless customer journey. Despite the barriers of Covid".

If you enjoyed this article, you can subscribe for free to our weekly email alert and receive a regular curation of the best creative campaigns by creatives themselves.